Famously Dead A-Z:

Cause of Death:
View information about Don Rickles's death here on famously-dead.com. You can view information about Don Rickles's death and other famous deaths. You can view by name or by cause of death. We also have included the most popular famous deaths.
Don Rickles's Death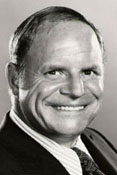 Don Rickles
Comedian, Actor
May 8, 1926
April 6, 2017
Kidney Failure
The life and death of Don Rickles:
He had one of the most popular comedic acts of the mid-20th Century, starring on TV and on Las Vegas stages. His trademark was insult humor, and it's questionable whether his act would survive - much less thrive - in the politically correct times in which he died at the age of 90.
Donald Jay Rickles was born in Queens, New York. His father Max emigrated from Lithuania, then part of Russia's Empire and his mom, the former Etta Feldman, came to the U.S. from Austria. Raised in Jackson Heights, his Jewish family spoke Yiddish at home.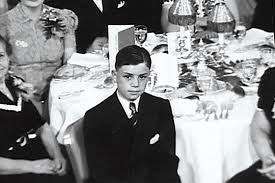 Don served in the Navy in World War II, after graduating from Newtown High School.
After his honorable discharge at the end of the war, he studied acting at the American Academy of the Dramatic Arts, but wasn't getting the roles he wanted.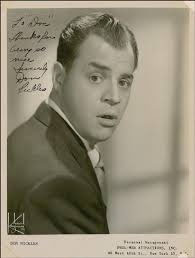 So, he started doing a stand-up comedy act in nightclubs in New York, Miami and Los Angeles. And when the audience heckled Don, he hurled the insults right back and found his claim to fame.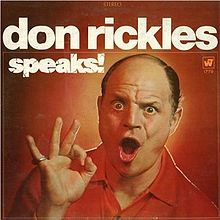 He wasn't the first comic to use this style, but denied he was copying someone else's act. Early in his career, he spotted Frank Sinatra and started to make jokes about him. Instead of getting angry, Sinatra was amused and helped him get his first gigs in Vegas, which was a big lift to Don's career.
He appeared with Sinatra on TV too, like Johnny Carson's "The Tonight Show."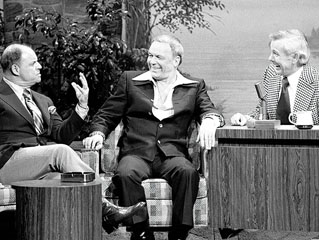 He was a mainstay on late night TV talk shows hosted by others too.
Rickles became a regular on Sinatra's fellow-Rat Packer Dean Martin's Celebrity Roasts…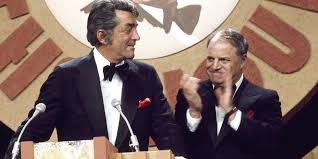 …and one of his targets was future President Ronald Reagan.
Don was also a dramatic actor, with his big break coming in 1958's "Run Silent, Run Deep" with Hollywood heavyweights Clark Gable and Burt Lancaster.
And in is latter years, he was a voice actor – portraying Mr. Potato Head in the "Toy Story" series.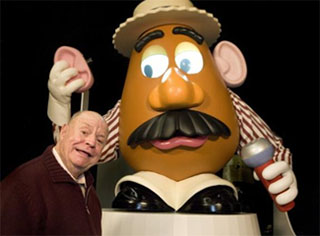 In 1965, Don married Barbara Sklar.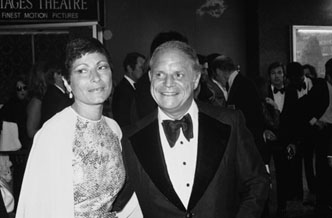 They had two children – daughter Mindy and a son Larry, who died in 2011.
Don was survived by his wife, daughter and two grandchildren when he died in Los Angeles of kidney failure at the age of 90.