Famously Dead A-Z:

Cause of Death:
View information about Jimi Hendrix's death here on famously-dead.com. You can view information about Jimi Hendrix's death and other famous deaths. You can view by name or by cause of death. We also have included the most popular famous deaths.
Jimi Hendrix's Death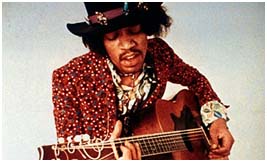 Jimi Hendrix
Music
November 27, 1942
September 18, 1970
Drug Overdose
Jimi Hendrix is considered one of the greatest rock guitarists ever and is a noted Twentieth Century musician.
He grew up in Seattle and got his first guitar at the age of 15. As his talent developed, he played in bands like Joey Dee and the Starlighters (known for their song "The Peppermint Twist"), and others who'd had strings of hits, like the Isley Brothers, Wilson Pickett, Jackie Wilson, Sam Cooke and Little Richard.
He perfected his skills in Britain and achieved a great following after his performance at California's Monterrey Pop Festival in 1967.
With a one-of-a-kind style, Hendrix was a headliner at the Woodstock Music and Arts Festival in upstate New York in the summer of 1969.
He also played one of his biggest hits for that same crowd
A known user of a wide variety of drugs, he was in London in September, 1970, with a companion, Monika Dannemann.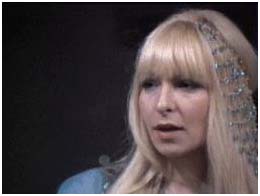 This is one of the last photos taken of Jimi.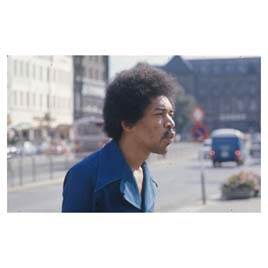 He was staying in her apartment when around 7 in the morning, she noticed he was unconscious, unresponsive but breathing. About four hours later, she called an ambulance. It arrived a few minutes later and took him to a nearby hospital.
About an hour later, Hendrix was pronounced dead. He overdosed on barbiturates and ended up drowning in his own vomit. Danneman later said he'd taken nine of her prescription sleeping pills. That was 18 times the recommended dose.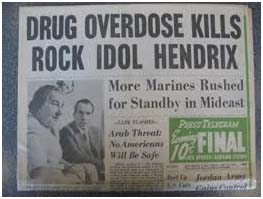 A member of the Rock & Roll, Hall of Fame, Jimi Hendrix is buried in Greenwood Cemetery in Renton, Washington, near his mother.