Famously Dead A-Z:

Cause of Death:
View information about Nat King Cole's death here on famously-dead.com. You can view information about Nat King Cole's death and other famous deaths. You can view by name or by cause of death. We also have included the most popular famous deaths.
Nat King Cole's Death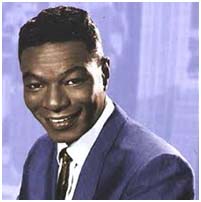 Nat King Cole
Singer
March 17, 1919
February 15, 1965
Cancer
He was born in Alabama and he was born to make music. Nathaniel Adams Coles moved with his family to Chicago when he was four years old. He got his start learning to play the organ from his mother Perlina, a church organist. Best known as a singer, he was a leading jazz pianist.

Nat had three brothers, Eddie, Ike and Freddy, who got into music too. Nat and Eddie, a bass player, teamed up with some other musicians playing gigs in Long Beach, California.

As his reputation and popularity grew, the name "King" was added to his name -- a spinoff of the "Old King Cole" nursery rhyme. Radio appearances played a major role in advancing his career. He also eventually had a television show on NBC in 1956 and 1957, the first black musician to ever have a weekly show on radio and TV

Nat King Cole had a lot of hit records, but this is his signature tune:

Nat King Cole had a lot of hit records, but this is his signature tune:

Some of his other famous tunes include: "Straighten Up and Fly Right", "Mona Lisa", "Too Young", "Nature Boy", "When I Fall in Love" and the holiday staple, "The Christmas Song." Two years before he died, Nat's last big hit was heard all over the radio.

Like Dick Gregory and Harry Belafonte, he was among the black entertainers who were fighting racism and he rarely played in segregated places.

Nat was instrumental in the growth of Hollywood-based Capitol Records.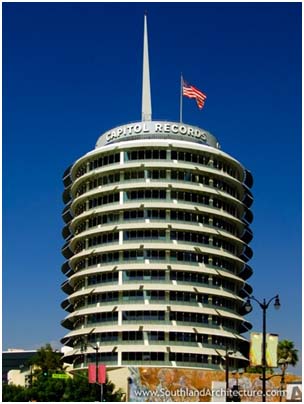 But with the start of the 1960's, musical tastes were changing. By the time the Beatles and other British groups stormed to popularity, Nat along with other artists of his era, like Tony Bennett and Dean Martin, found it difficult to hit the Top Ten.
Nat married twice, and his second marriage to Maria Ellington produced five children, including daughter Natalie, who became a famous singer in her own right.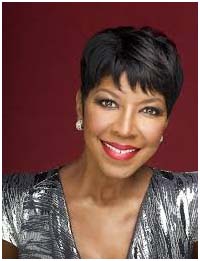 Nat Cole also appeared as a guest on TV's "Jack Benny Show" and appeared in the Jane Fonda movie "Cat Ballou".
That movie was released after his death.
A lifelong smoker who often puffed away before a recording session because he thought it added richness to his voice…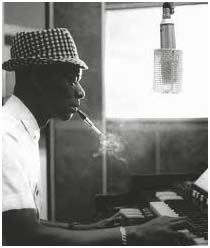 …Nat King Cole was diagnosed with lung cancer and died of the disease a month before turning 46.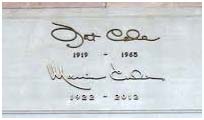 He's buried with Maria in the Freedom Mausoleum at Forest Lawn Memorial Park in Glendale, California.