Famously Dead A-Z:

Cause of Death:
View information about Michael Jackson's death here on famously-dead.com. You can view information about Michael Jackson's death and other famous deaths. You can view by name or by cause of death. We also have included the most popular famous deaths.
Michael Jackson's Death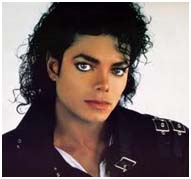 Michael Jackson
Music
August 29, 1958
June 29, 2009
Drug Overdose
They called him the King of Pop. Michael Jackson was able to do everything for the stage. Not only could he sing, he was a terrific dancer and wrote some great music. But he died in a tragic way, basically lulled to death.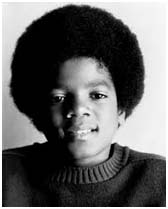 The eighth born in his family, Michael was a child superstar, part of the Jackson Five out of Gary, Indiana. The group had a string of hits starting in the late 1960's.
The Jackson's also hit it big with 'Dancing Machine" and "I'll Be There". By the early '70's, Michael moved away from the act with his brothers and became an even bigger star in his own right. One of his biggest solo hits, and a pioneering music video, was this:
Other huge 1980's hits included "Beat It", "Billie Jean", "Black or White" and "Ebony & Ivory", with Paul McCartney. He won thirteen Grammy Awards, won two slots in the Rock & Roll Hall of Fame and is in the Dance Hall of Fame.
He was at the top of his game career wise, but then odd behavior began, like the changing of his facial appearance.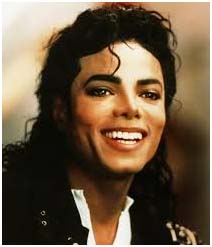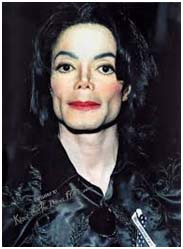 Rumors also began circulating about Michael's use of drugs and in the mid-'90's, accusations that he was sexually abusive to children. No formal charges were brought and the case was settled for around twenty five million dollars. But suspicions remained among many and in 2005 he was tried, and acquitted, of new sexual abuse accusations.
He was married twice, the first time to Lisa Marie Presley, daughter of the original rock icon, Elvis. They parted amicably two years later in 1995. A year later he married Deborah Rowe and they had two children, Michael Junior – nicknamed Prince – and then a daughter, Paris. When the couple divorced in 1999, Michael got the kids.
Michael also fathered a third child, Prince Michael Jackson (nicknamed Blanket) in 2002. The mother's name is unknown, she was a surrogate impregnated via artificial insemination.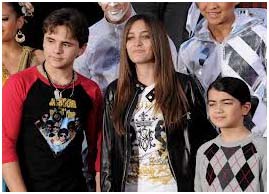 In 2009, preparing for what was to be a comeback tour, Jackson was hooked on numerous drugs -painkillers basically. Finally, an overdose of Propofol and another drug took his life and the King of Pop was dead, at age 50. He died less than three weeks before his sold out concert tour was to begin.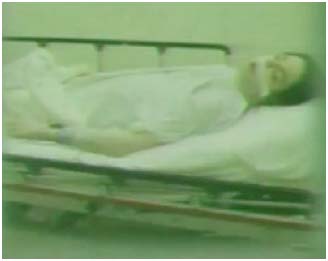 Dr. Conrad Murray, convicted of involuntary manslaughter in Jackson's death, was released from a Los Angeles jail on October 28, 2013, after serving about half of a four year sentence.