Famously Dead A-Z:

Cause of Death:
View information about Judy Garland's death here on famously-dead.com. You can view information about Judy Garland's death and other famous deaths. You can view by name or by cause of death. We also have included the most popular famous deaths.
Judy Garland's Death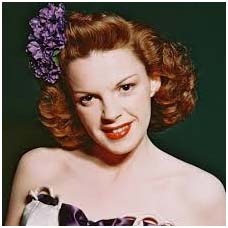 Judy Garland
Singer, Actress
June 10, 1922
June 22, 1969
Overdose
She was a legendary entertainer blessed with enormous talent, who burst upon the scene as a child performer. But she was never able to go over the rainbow to personal happiness.
Born with the rather un-star-like name of Frances Ethel Gumm in Minnesota, she was the daughter of vaudeville professionals. Known as Baby Gumm, she first appeared on stage at the age of two and a half, singing "Jingle Bells". She later appeared with her two older sisters, Mary Jane and Dorothy, and their act was called the Gumm Sisters.
By the late 1920's, they'd been in several short films and at Chicago's 1934 World's Fair, the Gumm Sisters became the Garland Sisters. And a baby no more, the budding star assumed the first name Judy. She was only 13 when she signed a movie contract with Metro Goldwyn Mayer, and was eventually paired with Mickey Rooney is a series of Andy Hardy movies, nine of them to be exact.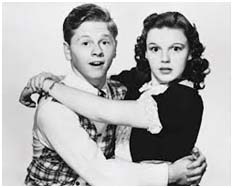 Her signature role was in 1939 when she starred as Dorothy in "The Wizard of Oz"…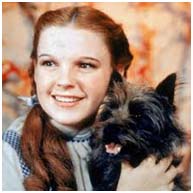 …in which she recorded the song for which she'll forever be remembered.
Other notable musicals included: "For Me and My Gal" and "Meet Me in St. Louis."
But she always felt pressured by the studio about her looks and her weight. She was given amphetamines to keep her weight down, which started her on the path of drug dependence that would eventually kill her.
After developing a reputation of being unstable and undependable, she was released by MGM in 1950. Her career appeared to be sputtering but she achieved new success with a string of record-breaking concert performances.
Some of her other famous songs include "The Trolley Song", "In Your Easter Bonnet", and "Get Happy".
And she earned an Academy Award nomination for Best Actress, with her performance in the drama "A Star is Born" in 1954.
But despite her professional success, Judy Garland was plagued with problems in her personal life – including financial instability, sometimes owing hundreds of thousands of dollars in back taxes. She married five times, and her union with director Vincent Minnelli produced a daughter, Liza, who became a film and music star in her own right.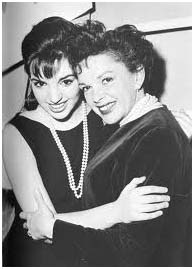 Four of Judy's marriages ended in divorce. But her marriage to Sid Luft produced another daughter, Lorna Luft, and a son, Joseph.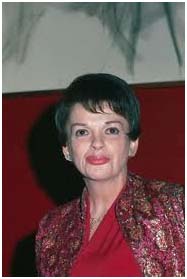 Judy Garland died young after a long battle with drugs and alcohol addiction. She was found dead in a London apartment by her fifth husband, Mickey Deans.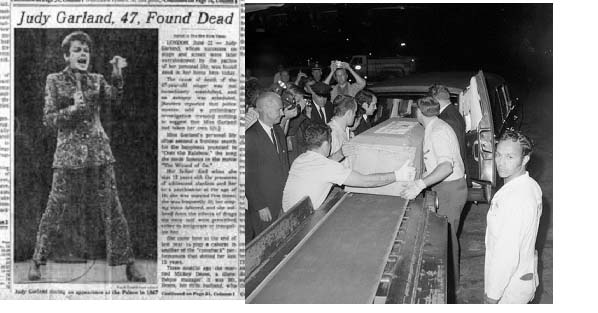 Interred in a crypt at Ferncliff Cemetery in Hartsdale, New York, Judy Garland is an icon in the gay community, owing to her large base of gay fans. When asked about that, she said, "I couldn't care less. I sing to people."