Famously Dead A-Z:

Cause of Death:
View information about George Harrison's death here on famously-dead.com. You can view information about George Harrison's death and other famous deaths. You can view by name or by cause of death. We also have included the most popular famous deaths.
George Harrison's Death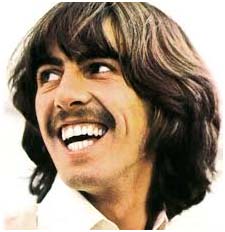 George Harrison
Music
February 25, 1943
November 29, 2001
Cancer
He was known as the quiet Beatle, the guitar impresario whose great riffs …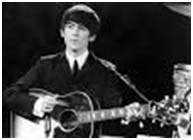 …were part of all of the iconic group's great songs. And while bandmate John Lennon suffered a brutal and shocking death, the quiet one went quietly.
George Harrison was brought up in Liverpool and attended the prestigious Liverpool Institute in his early teens. He was only 14 when he auditioned for the pre-Beatles band "The Quarrymen", led by John Lennon and Paul McCartney. John thought he was too young for the group, but Paul arranged a second meeting and George picked up some fill-in dates before becoming a member of the band at age 15.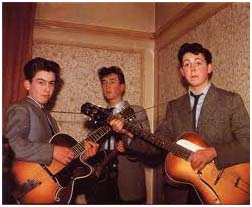 John and Paul were the Beatles' main songwriters, but George sang some of their compositions
George also wrote some of the group's memorable hits, including "Here Comes the Sun" and this giant hit, remade by so many other artists.
As the Beatles fame and experimentation grew, George discovered Maharishi Mahesh Yogi and Transcendental Meditation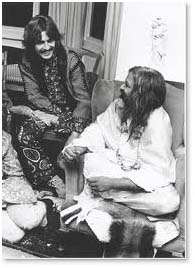 He even took up the sitar (an Indian version of the guitar), which he played in the song Norwegian Wood, as John sang lead.
Strongly influenced by Indian culture, George also staged a benefit "Concert for Bangladesh" in August, 1971 at New York's Madison Square Garden to help feed starving war refugees.
He married model Pattie Boyd in 1966, for whom he wrote "Something"…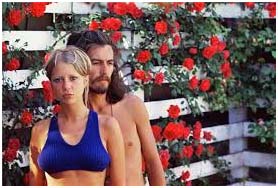 …they separated in 1974 and divorced in 1977. She blamed George's infidelities, including a fling with drummer Ringo Starr's wife, Maureen. (Boyd apparently had a thing for legendary rock guitarists, because she also spent nearly a decade as Mrs. Eric Clapton. He wrote "Layla" for her.)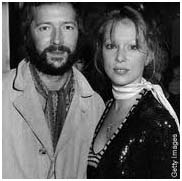 George married Olivia Trinidad Arias in 1978 and they had a son, Dhani.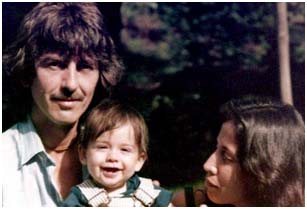 After the Beatles broke up, George had a string of his own hits like "My Sweet Lord", for which he was successfully sued for "subconsciously plagiarizing" the Chiffon's hit "He's So Fine".
You can decide for yourself. Let's hear the ladies first...
…and now, George…
The courts thought it was a little too close. George had to pay nearly $600,000 in damages.
Other solo hits included "Old Brown Shoe", "What Is Life", "Got My Mind Set On You" and "All Those Years Ago", his tribute song to the slain Lennon.
In late 1999, George had a major scare when he was stabbed in his home by an intruder, puncturing his lung and causing head injuries.
In May 2001, he underwent surgery for lung cancer and in July, there was word of a tumor in his brain.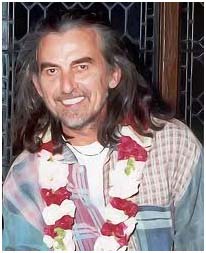 The three surviving Beatles - George, Paul and Ringo - got together for the last time on November 12th and in less than three weeks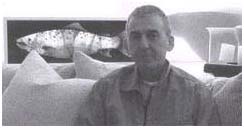 George died of cancer, at age 58.
He was cremated and his ashes were scattered in the Ganges River in India.