Famously Dead A-Z:

Cause of Death:
View information about Malcolm X's death here on famously-dead.com. You can view information about Malcolm X's death and other famous deaths. You can view by name or by cause of death. We also have included the most popular famous deaths.
Malcolm X's Death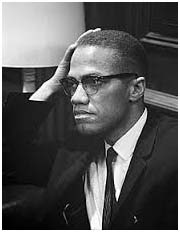 Malcolm X
Civil Rights Activist
May 19, 1925
February 21, 1965
Shooting
His name when he was born in Omaha, Nebraska was Malcolm Little.
One of eight children, his father was a civil rights activist who ended up dead on trolley tracks in Lansing, Michigan in 1929. Earl Little's death was ruled an accident. Malcolm was 6. Earl's widow suffered an emotional breakdown several years later and the family was split up among various foster homes and orphanages.
Though smart in school, when Malcolm announced that wanted to be a lawyer, he was discouraged by a teacher, who said it could never be, because of his race. Dropping out, he moved on to Boston, then Harlem, and got involved with crimes like narcotics, prostitution and gambling.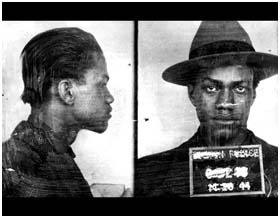 He and a friend were eventually convicted and sent to prison. While doing his time, Malcolm was introduced to the Nation of Islam, which was led by Elijah Mohammed.
When he was paroled in 1952 he changed his surname from Little, which he considered his slave name to a new surname - X. Malcolm X. He traveled the country for the Nation of Islam setting up mosques in cities like Detroit and he also used newspaper columns and radio TV to spread the message of self-reliance and self-respect.
As racial tensions grew in the early 1960's, Malcolm X's controversial message and persona caught the government's attention and the FBI agents infiltrated the group.
He had a falling out with the Nation of Islam when he found out that its leader, Elijah Mohammed, was secretly having sexual relations with women within the organization. He also discovered that this also resulted in several pregnancies.
In March 1964, he quit the group and also took a life-changing trip to Mecca, Saudi Arabia -- sharing his thoughts and beliefs with different cultures.
But renouncing Elijah Mohammed turned out to be a fatal mistake. Relations became so volatile that FBI informants warned that Malcolm had been targeted for the assassination.
On Valentine's Day in 1965, the home he shared with his wife Betty and four children in East Elmhurst Queens was firebombed. The family escaped unharmed.
But a week later, on February 21, he had a scheduled appointment at the Audubon Ballroom in Manhattan. Three gunmen affiliated with the Nation of Islam rushed Malcolm while he was on the stage, shooting him 15 times at close range.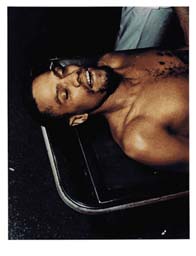 The 39-year-old activist was dead on arrival at Columbia-Presbyterian Hospital.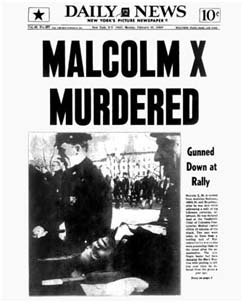 Years later, his life was chronicled in film by Director Spike Lee. It starred Denzel Washington, who received a best Oscar nomination for his dramatization of Malcolm X, who's buried in Ferncliff Cemetery in Hartsdale, New York.