Famously Dead A-Z:

Cause of Death:
View information about Elvis Presley's death here on famously-dead.com. You can view information about Elvis Presley's death and other famous deaths. You can view by name or by cause of death. We also have included the most popular famous deaths.
Elvis Presley's Death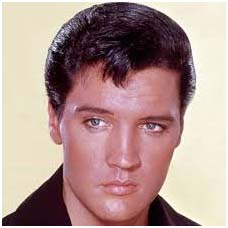 Elvis Presley
Singer, Actor
January 8, 1935
August 16, 1977
Drug Overdose
He was the King of Rock and Roll, a 1950's pop icon and teen idol book-ended by Frank Sinatra and the Beatles. Dozens of Top Ten Hits were amplified by several financially successful, if not critically acclaimed, movies. But alas, this King fell into physical decline in his later years and died on the throne. Literally!
Born in Tupelo, Mississippi, he lived in a modest home with his parents, as his identical twin brother Jesse died at birth. The family moved to Memphis when he was 13, and his music career started there in 1954 when he started work with Sun Records, owned by Sam Phillips.
That career really took off when Colonel Tom Parker became his manager, and secured a deal with RCA Records in 1955. His provocative performing style drove the teenaged girls wild, as in this relatively muted performance on the Ed Sullivan show on CBS.
Elvis was one of the biggest entertainment stars in America now. A partial list of his greatest hit records from the 1950's alone includes: "Heartbreak Hotel", "Blue Suede Shoes", "Don't Be Cruel", "Hound Dog", "I Want You, I Need You, I Love You', "Jail House Rock", "Love Me Tender", "All Shook Up", Teddy Bear", "Too Much", "Good Luck Charm", "Wear Your Ring Around My Neck", and "Hard Headed Woman".
His career hit a speed bump, though, in 1958, when he was inducted in the Army. While in the service, Presley's mother Gladys died of heart failure at age 46, which devastated the pop superstar.
When he got out of the Army in 1960, Colonel Parker, Elvis' manager, insisted that he concentrate on movies and The King cranked out several. They were formulaic: light comedies with plenty of songs and Elvis scoping out some beautiful girl, like this scene from Viva La Vegas with Ann Margret.
But even though many jeered, Elvis movies were always financial successes. Hal Wallis, who produced nine of them, once said that a Presley picture was the only sure thing in Hollywood.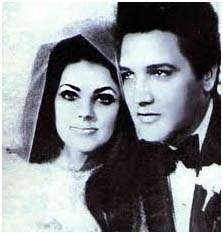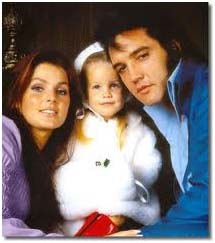 Elvis married Priscilla Beaulieu on May 1, 1967 and their only child, Lisa Marie was born February 1, 1968. (Later in their lives, Priscilla became a film star in her own right in the "Naked Gun" series of comedies with Leslie Nielsen. And Lisa Marie married, and later divorced, a subsequent King of Pop, Michael Jackson.)
But Elvis' recording career was never really the same after he was released from the Army, especially after the Beatles and the other big British rock groups hit the scene. He did reinvent himself as a headlining act in Las Vegas.
By October 1973, Elvis and Priscilla divorced and his problems with prescription drugs like barbiturates came to light. By the end of the year, he was hospitalized from the effects of Demerol addiction.
His rock star looks were lost as he became overweight and bloated. Some said he became a grotesque caricature of his sleek, energetic former self.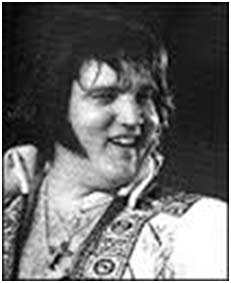 By the time he died, he was suffering from glaucoma, liver damage, high blood pressure, and an enlarged colon, each aggravated—and possibly caused—by drug abuse.
Elvis was scheduled to fly out of Memphis on the evening of August 16, 1977, to begin another tour. That afternoon, he was found unresponsive in his Graceland bathroom. He couldn't be revived and Elvis was pronounced dead at 3:30 in the afternoon.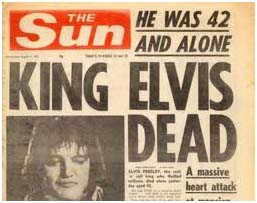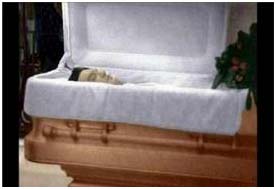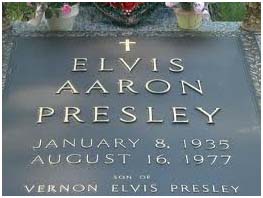 Even though he's gone, Elvis lives on in the hearts of millions of fans, many of whom visit Graceland to pay homage to their King.