Famously Dead A-Z:

Cause of Death:
View information about Rick Nelson's death here on famously-dead.com. You can view information about Rick Nelson's death and other famous deaths. You can view by name or by cause of death. We also have included the most popular famous deaths.
Rick Nelson's Death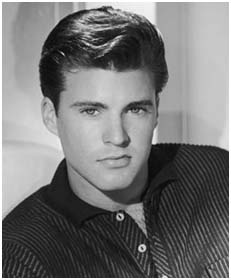 Rick Nelson
Singer, Actor
May 8, 1940
December 31, 1985
Plane crash
He started out as a child TV star, went on to become an early rock 'n roll hero, but it seemed that he couldn't outrun – or even match - his early fame. And even made one of his most famous songs about it.
Rick Nelson's real first name was Eric. He and his older brother, David…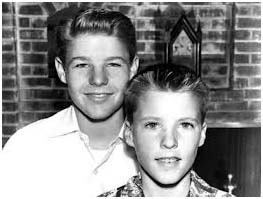 …were the sons of Ozzie and Harriet Nelson, who had a popular radio show in which their sons appeared. It morphed into an early TV sitcom, "The Adventures of Ozzie and Harriet."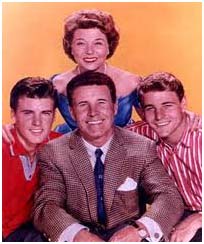 The show powered Ricky's career as a singer, because it served as a launch pad for his new releases. He had 53 songs on the Billboard Hot 100 chart between 1957 and 1973, including "Poor Little Fool", "Hello Mary Lou" and this…
He married Kristin Harmon…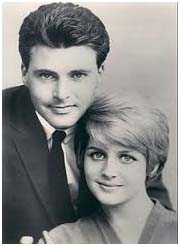 …the daughter of one time, college football star and sportscaster, Tom Harmon…
…and the sister of CSI star Mark Harmon…

…and actress Kelly Harmon.
Rick and Kristin divorced after about 19 years, but had four children including twin sons Gunnar and Matthew…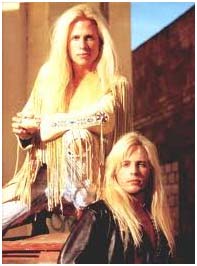 …who also won fame as musicians.
In 1972, Rick Nelson had a big hit with "Garden Party", in which he told of being booed at New York's Madison Square Garden, because he claimed he was playing new stuff and not just playing his old hits.
Although he hated flying, in 1985 Rick Nelson leased a private plane (that had a history of mechanical issues) for a three stop Southern tour.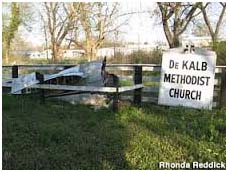 One his way to a New Year's Eve show, it crashed northeast of Dallas in DeKalb, Texas. Rick Nelson and seven others were killed.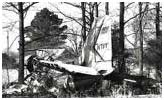 While the cause of the crash is unknown, the National Transportation Safety Board concluded it was most likely caused by an in-cabin fire, caused by a faulty heater. All of the victims were in the front of the plane, apparently trying to escape the flames.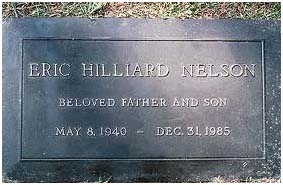 Rick Nelson was inducted in the Rock 'n Roll Hall of Fame in 1987 and has a star on the Hollywood Walk of Fame.