Famously Dead A-Z:

Cause of Death:
View information about Mama Cass Elliott's death here on famously-dead.com. You can view information about Mama Cass Elliott's death and other famous deaths. You can view by name or by cause of death. We also have included the most popular famous deaths.
Mama Cass Elliott's Death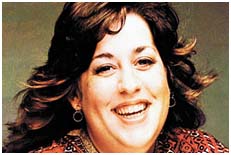 Mama Cass Elliott
Music
September 19, 1941
July 29, 1974
Heart Attack
No, she didn't choke to death on a ham sandwich! That false and pretty nasty rumor made the rounds after this pioneer of rock music's California sound met her untimely demise. Yes, her obesity was a factor – crash dieting weakened her heart and she died of heart failure. However, the coroner's report said nothing was blocking her mouth and throat, which produced such a great singing voice.
A charter member of the Mama's & The Papa's, most people remember her with "Mama" Michelle Phillips.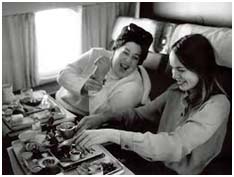 But her real-life mama was named Bess Cohen, who named her daughter Ellen Naomi.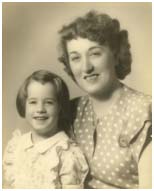 Bess and her husband Philip raised Ellen in Baltimore along with a younger sister, Leah, also became a singer.
The family moved to the Washington D.C suburb of Alexandria, Virginia and she took the name "Cass" in high school, then assumed the last name Elliott. She studied acting in school and after graduating went to New York, auditioning for the role of Miss Marmelstein in "I Can Get It for You Wholesale" but losing it to another singer with a powerful voice: Barbra Streisand.
She returned home to D.C. to attend American University and began singing in a group that came to be known as the Big Three.

Cass then teamed with Canadian singer Denny Doherty in The Mugwumps, and when Doherty joined "The New Journeymen" with John Phillips and his wife Michelle in 1965, Cass was invited to join. And Doherty say sshe came up with the group's new name…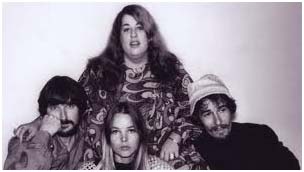 …The Mama's and The Papa's.
They had a string on mid-'60's hits.
Other big songs included "Monday, Monday", "Words of Love"and "Creque Alley" and this remake of a songs recorded years earlier by Nat King Cole and Ozzie Nelson, featuring Cass:
When the group disbanded, Cass went out on her own and produced five solo albums.
Cass married twice and became a real-life Mama herself in April, 1967, when he daughter Owen was born.

But at the height of her solo career in 1971, while in London for performances at the Palladium, she died in her sleep.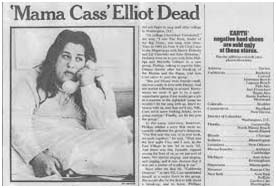 Her old mates in the group which made her famous attended her funeral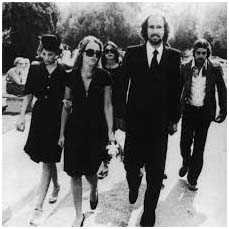 Cass Elliott's buried at Mount Sinai Memorial Park Cemetery in Los Angeles.