Famously Dead A-Z:

Cause of Death:
View information about Ted Bundy's death here on famously-dead.com. You can view information about Ted Bundy's death and other famous deaths. You can view by name or by cause of death. We also have included the most popular famous deaths.
Ted Bundy's Death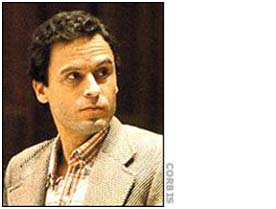 Ted Bundy
Criminal
November 24, 1946
January 24, 1989
Execution
He was good-looking, articulate and charismatic. But he was also a stone-cold killer. Ted Bundy was a serial rapist, kidnapper, and homicidal maniac, who murdered several young women and girls in the 1970s. He might have started even sooner than that.
He was a bastard in the original sense of the word, born with the name Theodore Robert Cowell in a Vermont home for unwed mothers. Nobody ever really knew who his father was, and he resented his mother for lying about his parentage. He was raised by his maternal grandparents, who said they were his mother and father. He was later adopted by a man named Johnny Bundy, who married his mom, and Ted took his last name.
With his handsome face and winning personality, he was able to win his victims' trust. Some of them are shown here.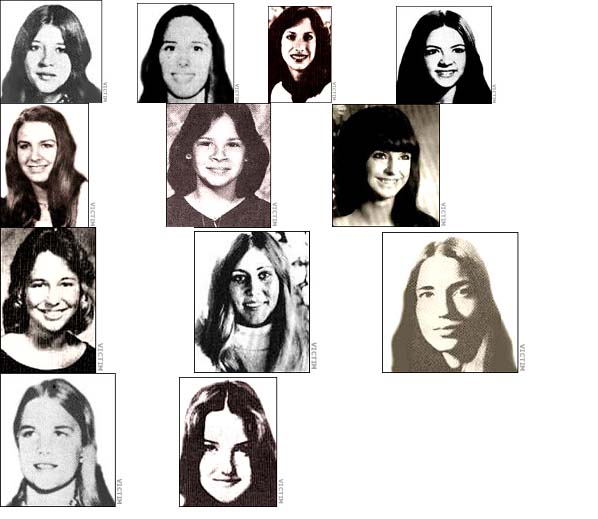 He typically approached them in public places, making believe he was hurt or impersonating an authority figure, before overpowering them and taking them to a secluded spot. But sometimes he just broke into their homes at night and beat them as they slept. He also cut off the heads of about a dozen victims and kept them as mementos.
While in Colorado facing murder charges, he was involved in dramatic prison escapes before ultimately being recaptured in Florida in 1978.

It was there that he received three death sentences in two separate trials for Florida killings.
After years of denials, Bundy finally fessed up to committing thirty murders in seven states in the mid 1970's
He once called himself the "most coldhearted son of a bitch you'll ever meet."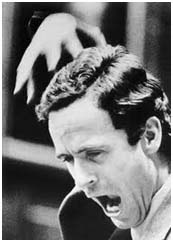 But Ted Bundy died a hot death in Florida's electric chair on January 24, 1989.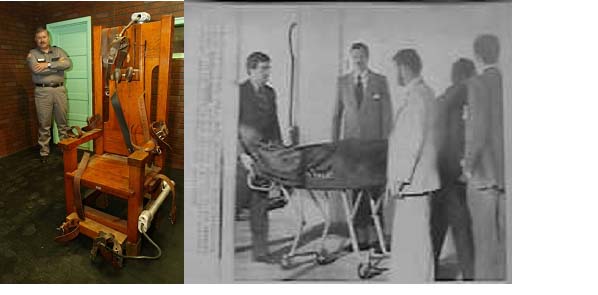 His final words? "I'd like you to give my love to my family and friends."
Seems benign? One of his attorneys said he was the definition of heartless evil.

Ted Bundy was cremated with his ashes scattered in Washington State's Cascade Mountains.