Famously Dead A-Z:

Cause of Death:
View information about John Lennon's death here on famously-dead.com. You can view information about John Lennon's death and other famous deaths. You can view by name or by cause of death. We also have included the most popular famous deaths.
John Lennon's Death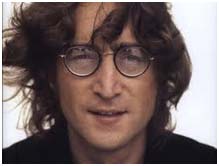 John Lennon
Music
October 9, 1940
December 8, 1980
Shooting
He was one of the legendary giants of the Rock 'n Roll era.
As the leader of the Beatles, he and his partner Paul McCartney wrote some of the biggest hits of the 1960s and after the group broke up, John Lennon went on to star as a major solo talent. His love of New York City led him to the Big Apple, where he was killed by a fan.
John Lennon grew up in Liverpool, England where he met Paul. As teenagers they set up a band called the Quarrymen, which was the foundation for the iconic Beatles. As the group expanded, they later added George Harrison and finally drummer, Ringo Starr. The band swept Europe, not only popular in England but also in Germany.
America was next and their string of hits of the 1960s led to concerts that sold out to stadium-sized crowds.
Here's the group, nicknamed the Fab Four, in their first appearance on CBS-TV's "Ed Sullivan Show."
The world was theirs. The Beatles not only were a killer recording and concert act; they also made movies, like this debut film:
The group went on to experiment with new musical production arrangements and with various drugs. When the Beatles split up in 1970 because of creative differences, Lennon went on to his own career as a solo artist. His signature solo hit was "Imagine."
In his personal Life, Lennon married twice.
He and Cynthia Powell had a son, Julian.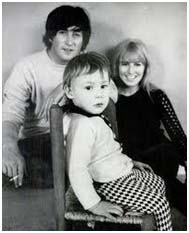 But his drug use (she blamed LSD) and Yoko Ono caused the marriage to fall apart.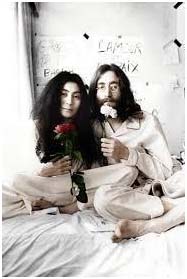 John and Yoko married and called for world peace. The marriage itself wasn't always so peaceful, though. They separated for eighteen months in the early 1970's but later reconciled and had a son, Sean.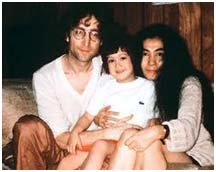 John was on the comeback trail as the '80's dawned after some time away from music. The Lennon's lived in the Dakota Apartments in New York City.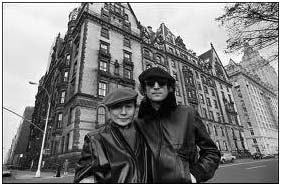 It was used as the fictional apartment building site in the filming of "Rosemary's Baby" – a story about the birth of Satan's son. The Devil certainly was there one December night in 1980 when Lennon encountered a fan outside who sought his autograph.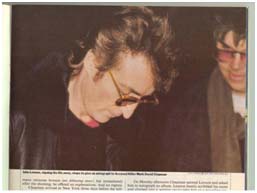 Later that night, Mark David Chapman shot Lennon to death in the vestibule of the apartment complex. Fans were shocked. He was only 40 years old.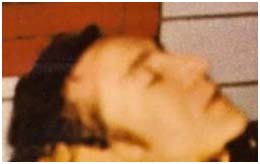 A key part of the rock era died that night. Stunned fans gathered at nearby Strawberry Fields in Central Park to honor one of the original Beatles and one of the true pioneers in rock music. Lennon was cremated and his ashes were scattered in the park by his widow.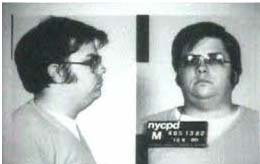 Chapman was found guilty and is serving a twenty years to life sentence. He's been denied parole several times, with Yoko fighting his release.