Famously Dead A-Z:

Cause of Death:
View information about Dean Martin's death here on famously-dead.com. You can view information about Dean Martin's death and other famous deaths. You can view by name or by cause of death. We also have included the most popular famous deaths.
Dean Martin's Death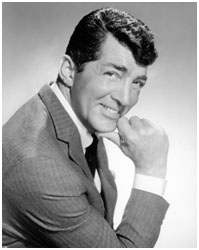 Dean Martin
Singer, Actor, TV Host
June 7, 1917
December 25, 1995
Emphysema
The life and death of Dean Martin:
For decades, he was one of America's most popular entertainers, as part of a wildly popular comedy that had as wrenching a breakup as any Hollywood divorce and then re-inventing himself as a popular crooner who tied in with some other big name entertainers, leading to several film roles and eventually a very popular weekly variety series. And part of his appeal was his image of being carefree through it all.
Dino Paul Crocetti was born to immigrant parents Gaetano and Angela in Steubenville, Ohio. His first language was the Abruzzese dialect of Italian and he didn't speak English until he started school at age five.
In grade school he had to fend off bullies poking fun at his broken English and dropped out of high school in tenth grade, figuring he was smarter than his teachers.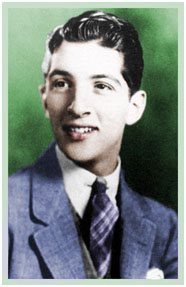 He worked in a speakeasy, bootlegged liquor and worked in a steel mill.
His first entry into public life was as a welterweight boxer, which led to a broken nose that had to be reset and some broken knuckles.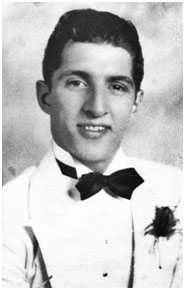 He started as a crooner for various bands with middling success, but in 1943 followed Frank Sinatra on stage, an initial meeting that set the table for bigger things to come.
But his career really took off when he teamed up with a zany comedian named Joseph Levitch, a.k.a Jerry Lewis and they stormed to success playing gigs in Atlantic City starting in 1946 and making their way into TV and film.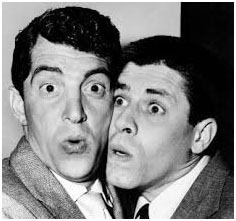 But Dean grew dissatisfied with the act and he and Lewis started arguing. The team broke up in 1956, ten years to the day that it started. (Martin & Lewis did have a public reconciliation, engineered by Sinatra, on Jerry's Labor Day Muscular Dystrophy Telethon in 1976.)
After splitting off from Jerry, Dean had to pick up the pieces and his easy singing style steadied his career.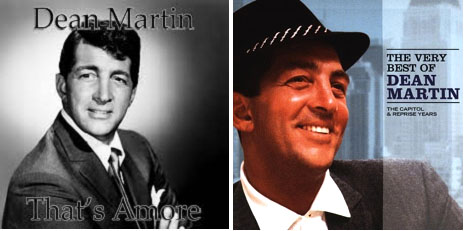 He had several major hits, including "That's Amore", "Memories Are Made of This", "Volare", "Ain't That a Kick in the Head", "Houston" and his signature song "Everybody Loves Somebody Sometime"
Now there was no stopping him as he garnered roles in Hollywood Westerns…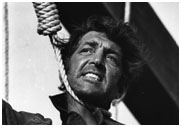 …and his own series of spoof spy films as Matt Helm, seen here in "The Wrecking Crew" with Sharon Tate.
Dean starred in concerts and Las Vegas nightclubs and he had some notable pals, like the "Rat Pack" members Sinatra, Sammy Davis Jr., Joey Bishop and Peter Lawford…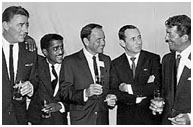 …and they sometimes guested on his popular variety show on NBC-TV, which started in 1965 and ran until 1974.
Also, Dean's Celebrity Roasts live on, in a series of video cassettes
Dean married three times, first to Elizabeth "Betty" McDonald in 1941.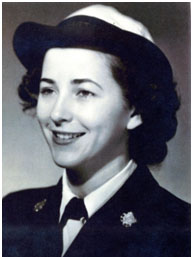 After they divorced, Dean gained custody of their four children.
His second wife was Jeanne Biegger, married in 1949 through 1973.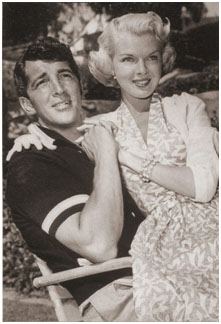 They had three children but the marriage ended in divorce.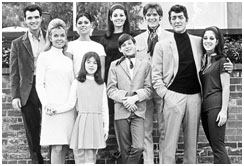 His image was that of a ladies man, but before their divorce, Jeanne said he spent a lot of time with his family and he was home every night for dinner.
His third wife was Catherine Hawn.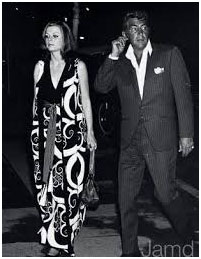 One of Dean's daughter's was married to Beach Boy singer Carl Wilson and his son Dean Paul…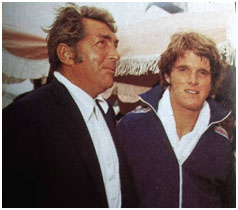 ...was married to figure skater Dorothy Hamill and actress Olivia Hussey.
Martin was deeply saddened when Dean Paul died in a 1987 jet fighter crash.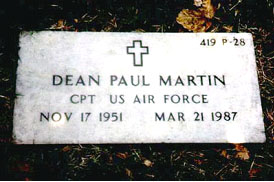 Dean was diagnosed with lung cancer in September 1993 and retired from public view in early 1995.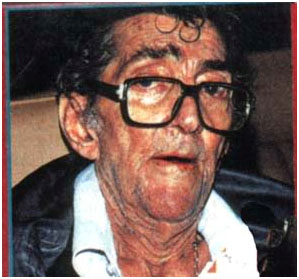 He died on Christmas morning, 1995 of emphysema
His gravestone bears the words of his personal anthem.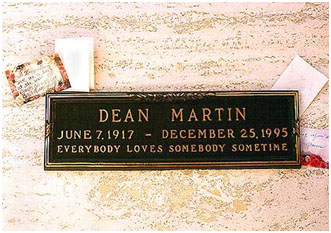 And he's still remembered in his old hometown.