Famously Dead A-Z:

Cause of Death:
View information about Leo Durocher's death here on famously-dead.com. You can view information about Leo Durocher's death and other famous deaths. You can view by name or by cause of death. We also have included the most popular famous deaths.
Leo Durocher's Death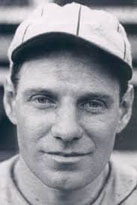 Leo Durocher
Baseball
July 27, 1905
October 7, 1991
Natural Causes
The life and death of Leo Durocher:
He was without a doubt one of the most provocative, cantankerous and controversial figures to ever step onto a baseball field. His nicknames included "Leo The Lip", "Lippy" and not only did he get under umpires' and opponents' skin…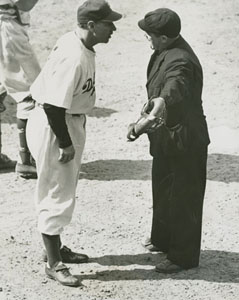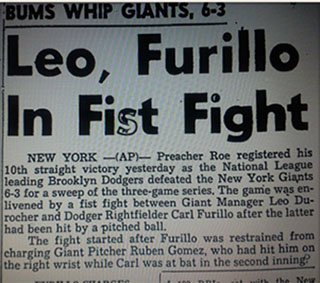 …as a player for several successful teams, he also became famous as a manager and went on to baseball's Hall of Fame.
Leo Ernest Durocher was born in West Springfield, Massachusetts, the youngest of four boys born to a French-Canadian couple. He became a well-known semi-pro athlete and after minor league stints in Hartford, Atlanta and Minnesota…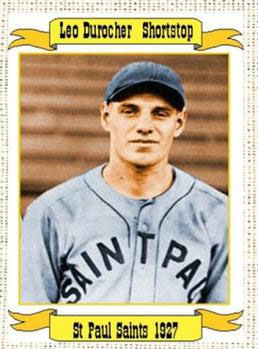 …he got his major league start in baseball playing shortstop and second base for the New York Yankees in 1928.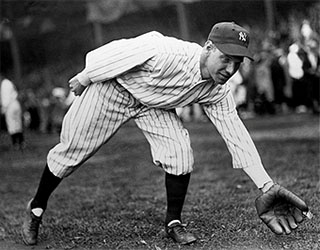 He was with the Yanks for just a couple of games in 1925 before going back to the minors for more seasoning. Then, he rejoined the Yankees in 1928…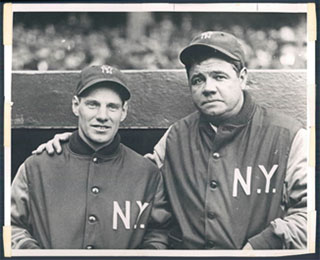 …in the heyday of Babe Ruth, who called him "The All American Out." Leo was the first Yankee to wear the number seven, that was eventually retired for Mickey Mantle.
But Leo was always in some kind of mess with the Yankee brass – like passing bum checks - and was traded to the Cincinnati Reds where he played for three seasons until he joined the St. Louis Cardinals in 1933…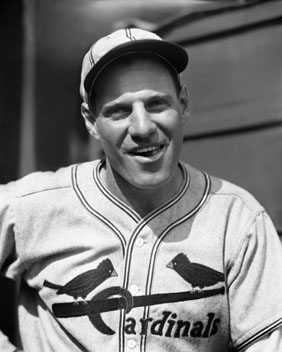 …where he played shortstop with the championship teams known as the "Gashouse Gang" of the 1930s.
After making his mark there, he moved on to the Brooklyn Dodgers, as an infielder, player-manager and full-time manager.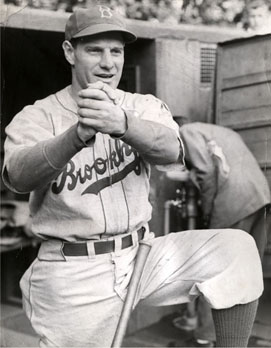 He brought the Dodgers to the National League pennant in 1941 but lost the World Series to the Yankees. During the World War II years, Durocher led Brooklyn until 1947 -- when he was suspended for the season by Baseball Commissioner Happy Chandler, for conduct that baseball frowned upon – like his connection to bookmakers, gamblers and mobsters.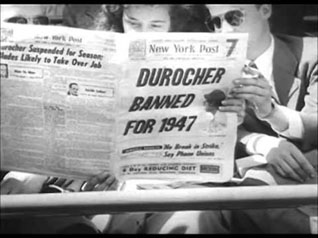 Leo had a reputation of playing fast and loose with gamblers and liked living the high life with actor George Raft and Frank Sinatra.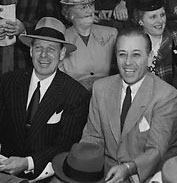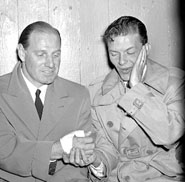 He was also running around with an actress he eventually made his fourth wife, Laraine Day.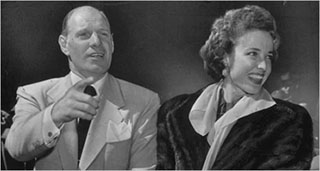 The 1947 season which was the rookie year of the legendary Jackie Robinson …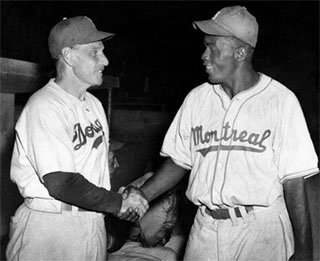 …but he and Robinson never really got along much after that initial meeting.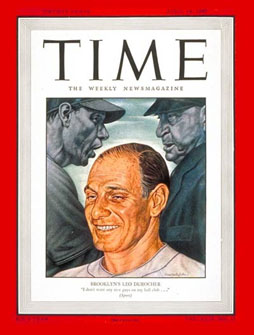 When his suspension ended, Durocher did the unthinkable, moving across town to be the skipper of the arch-rival New York Giants and it was there a 1951 that he led the Giants from several games behind to the National League pennant. He was coaching at third base when Bobby Thompson hit is legendary "Shot Heard Round the World", off Dodger pitcher Ralph Branca.
There were rumors that the Giants were stealing signs that season, but Leo was a hero to a rookie outfielder named Willie Mays…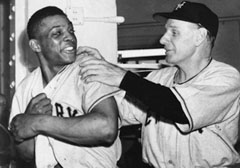 …and gave Mays much-needed confidence in his early days as a Giants' outfielder. "Mr. Leo" is what Mays called his manager and in 1954 when Willie returned from the service, he helped lead the team to the 1954 World Series victory sweep over the Cleveland Indians.
But Durocher didn't stay with the Giants long (leaving after the 1955 season) and when the Dodgers moved out to the West Coast, he became one of the coaches under Walter Alston from 1961-1964.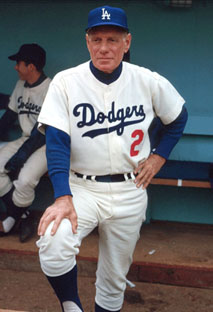 Hollywood suited Leo's personality very nicely and in the 1960's and he had guest roles on several TV shows, like "The Munster's" …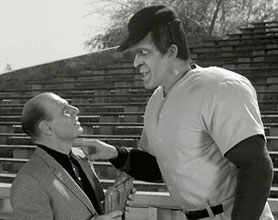 …and "The Beverly Hillbillies".
He moved on to Chicago to manage the Cubs in 1966…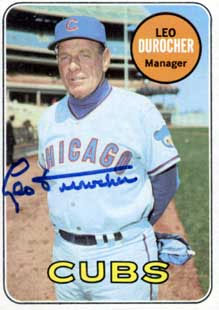 …and with a team stocked with several Hall of Fame players, including Ernie Banks Billy Williams and Ron Santo, he almost got them to the World Series in 1969, save for the even-bigger Miracle New York Mets.
Leo's last blast as a manager was with the Houston Astros from 1972-73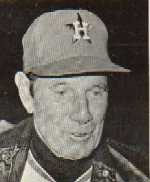 Throughout his career, he was known as a very provocative personality, a bench jockey of the highest order, and a lover of the fast life. He was also well known for some famous quips like: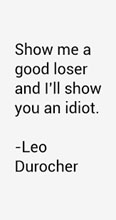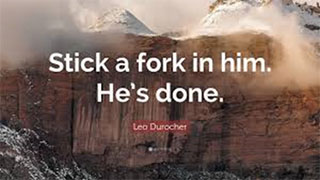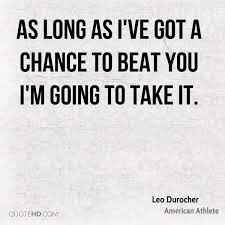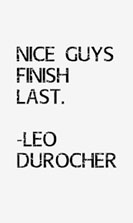 He also some very controversial views on how to treat a woman on a first date, in words and deeds that are unacceptable today.
Whatever you think of his image or public persona, he's a baseball legend, with a plaque in the Hall of Fame.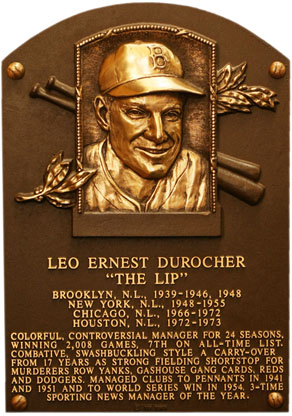 He never lived to see it, though. He was inducted posthumously in 1994. His 2009 victories as a manger put him tenth in all-time career wins.
Leo co-authored his own story in "Nice Guys Finish Last" …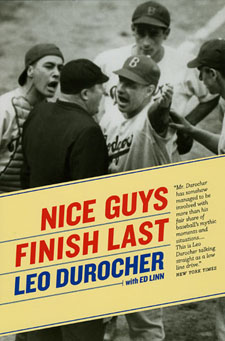 …and after it was published in 1984 he was interviewed about some of the other legends in the Hall.
He died of natural causes in Palm Springs, California in 1991 at the age of 86.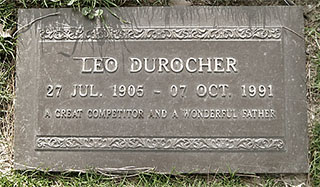 The Lip is buried in Forest Lawn, Hollywood Hills Cemetery in Los Angeles.