Famously Dead A-Z:

Cause of Death:
View information about William Henry Harrison's death here on famously-dead.com. You can view information about William Henry Harrison's death and other famous deaths. You can view by name or by cause of death. We also have included the most popular famous deaths.
William Henry Harrison's Death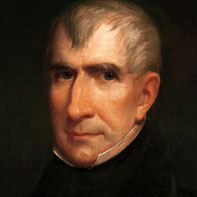 William Henry Harrison
Politics
February 9, 1773
April 4, 1841
Pneumonia
The life and death of William Henry Harrison:
He was the first President to die in office and had the shortest stay in the White House – just one month, ranging from March 4, 1941 to April 4 of that same year.
William henry Harrison was also the oldest man sworn in as President, fresh from his 1840 election victory. He'd made his mark for leading American forces against Native Americans in the 1811 Battle of Tippecanoe.
He fell ill after Inauguration Day, when he chose to be sworn in on a cold, wet day without a coat and hat.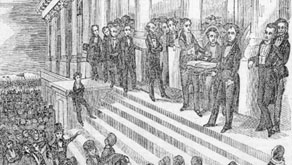 He contracted pneumonia and was dead a few weeks later.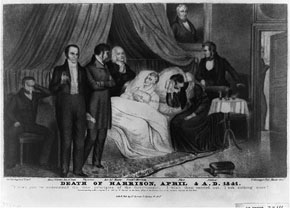 Ironically, he started a deadly chain in which the winners of the 1840, 1860, 1880, 1900, 1920, 1940 and 1960 President elections all died in office.
They included Harrison (1840) …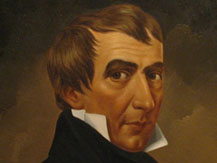 …Abraham Lincoln (1860) …
…James Garfield (1880) …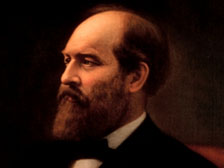 …William McKinley (1900) …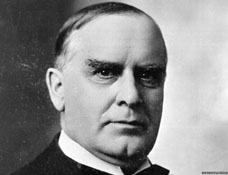 …Warren G Harding (1920) …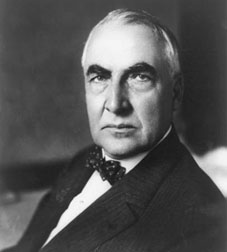 …Franklin Delano Roosevelt (1940) …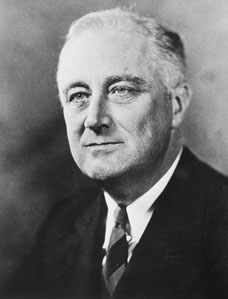 … and John F. Kennedy (1960) …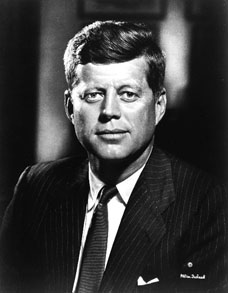 Lincoln, Garfield, McKinley and Kennedy were murdered. Harrison, Harding, and Roosevelt died of illnesses. The string was broken when the 1980 winner, Ronald Reagan, survived an assassination attempt.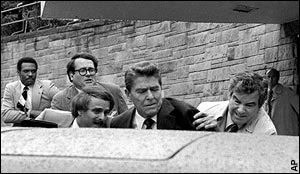 There is another interesting hook to this story. While John Adams and George H.W Bush had sons who followed their path to the White House, William Henry Harrison was the grandfather of another President, Benjamin Harrison.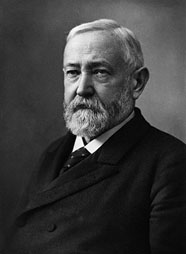 …who served a full term from 1889 to 1893
William Henry Harrison is buried in North Bend. Ohio.