Famously Dead A-Z:

Cause of Death:
View information about William McKinley's death here on famously-dead.com. You can view information about William McKinley's death and other famous deaths. You can view by name or by cause of death. We also have included the most popular famous deaths.
William McKinley's Death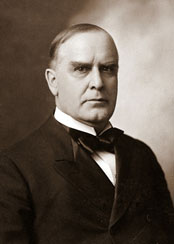 William McKinley
Politics
January 29, 1843
September 14, 1901
Shooting
The life and death of William McKinley:
He was the 25th President of the United States and the third of four who were shot to death. (The others were Abraham Lincoln, James Garfield and John F. Kennedy.) In McKinley's case, he was killed by an anarchist half a year into his second term.
William McKinley was born in Niles, Ohio. His parents – William and Nancy – were of English and Scots-Irish descent and moved to Ohio from Western Pennsylvania.
The family was Abolitionist, based on their Methodist faith – something the future President maintained in his life. This is a picture of the future President when he was a teenager.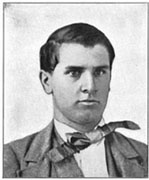 McKinley served in the Union Army during the Civil War…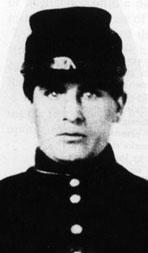 …and in 1976 was elected to Congress as a Republican from Ohio. He touted a controversial protective trade tariff and was driven from Congress in 1890 - but then served a couple of terms as Ohio Governor.
He married Ida Saxton, who was raised in a prominent family in Canton and she was his First Lady.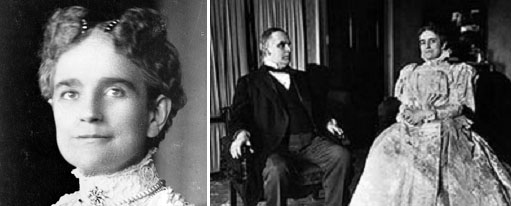 They had a daughter named Katherine and nicknamed Katie. She died of typhoid fever in 1875.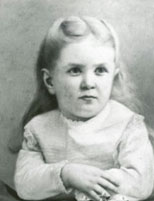 A second daughter – Ida – was born in 1973 and died in infancy. The deaths of her daughters left their mother deeply depressed.
With the help of his friend Mark Hanna, a millionaire businessman and Ohio Senator, McKinley won the GOP Presidential nomination in 1896 and defeated Democrat William Jennings Bryan.
Here's what a McKinley speech sounded like in his 1896 campaign.
McKinley backed tariffs protecting American workers and a gold standard to back the US dollar, led the U.S. to victory in the Spanish-American War and won re-election in 1900.
However, his second term, and life itself, was cut short on September 6, 1901
This is a photo of McKinley about 15 minutes before he was shot, as he entered the Temple of Music at the Pan American Exposition in Buffalo, New York.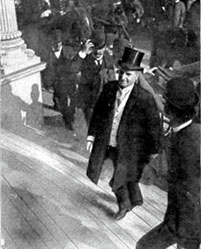 His assassin a second generation Polish American named Leon Czolgosz…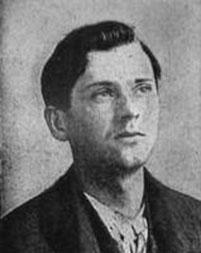 …who had anarchist leanings. He shot the President twice in the abdomen, hiding his gun under a handkerchief.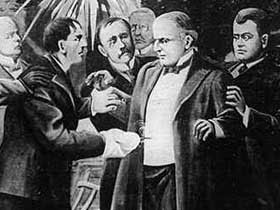 McKinley died a few days later, the wounds causing gangrene and blood poisoning.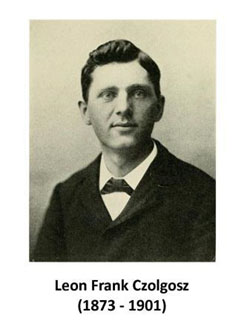 Czolgosz didn't last much longer. Ten days after shooting McKinley, the assassin was convicted of murder after one hour of jury deliberations and two days later the jury recommended the death penalty.
He was electrocuted on October 29, 1901, just 45 days after McKinley died.
Ida McKinley, fragile as she was, returned to Canton and set up a shrine in her home, where she died at the age of 59 in May 1907.
McKinley was succeeded by Theodore Roosevelt and although historians say McKinley was a better than average President, he was eclipsed by his successor and is not a well-remembered American leader.
McKinley, his wife and daughters are buried in Canton…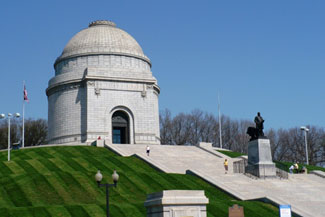 …and there are monuments for him in Buffalo – the city where he was shot…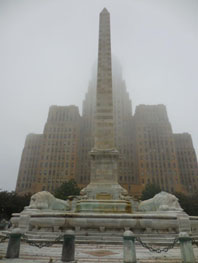 …and at the Ohio State House.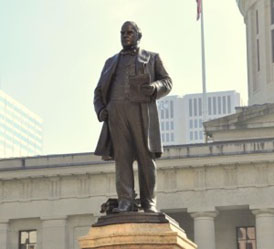 And if you ever carried a $500 bill…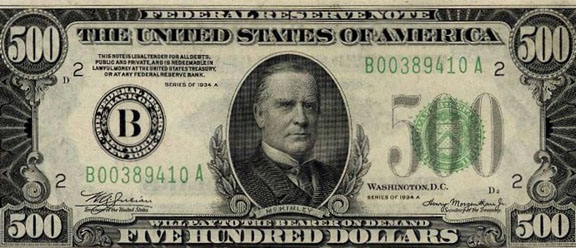 …you had his picture in your wallet.