Famously Dead A-Z:

Cause of Death:
View information about Glen Campbell's death here on famously-dead.com. You can view information about Glen Campbell's death and other famous deaths. You can view by name or by cause of death. We also have included the most popular famous deaths.
Glen Campbell's Death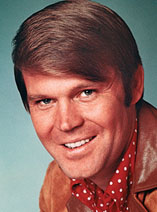 Glen Campbell
Singer, Musician, Songwriter, TV Host, Actor
April 22, 1936
August 8, 2017
Alzheimer's Disease
The life and death of Glen Campbell:
His career spanned more than half a century and this country music singing star crossed over and topped the pop charts in the late sixties and early 1970s with his easy listening style. He went on star in a major TV variety program on CBS. He also appeared in several movies and, early in his career, played as a member of the Beach Boys.
Glen Travis Campbell was born in the small town of Pike, Arkansas – literally the seventh son in a family of 12. His father John was a sharecropper whose ancestors came from Scotland. His mother was the former Carrie Dell.
He started picking a guitar as a young boy and in 1954 moved to Albuquerque, New Mexico to play in his uncle's band and appeared on his uncle's radio show and on a children's TV show.
By 1958, at the age of 22, Glen had his own band called the Western Wranglers.
He was off to Los Angeles in 1960 where he worked as a session musician and played on recording made by Frank Sinatra, Dean Martin, Bobby Darin, Elvis Presley, Nat King Cole and Phil Spector.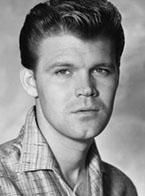 He signed with Capitol Records in 1962 and by 1964 was on TV, notably ABC's Shindig! He toured with the Beach for a few months in early 1965, filling in for Brian Wilson.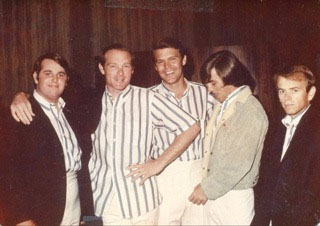 But he really made an impact in 1967 with his huge hit "Gentle on My Mind".
Other major hits followed, including "By the Time I Get to Phoenix", and "Wichita Lineman".
"Galveston", "Rhinestone Cowboy" (his biggest selling single) and "Southern Nights" also were big sellers that were constantly playing on the radio.
Glen recorded more than 70 albums and sold more than 45 million records. He won four Grammys in 1967 in the country and pop genres.
Glen hosted a summer replacement TV show for the Smothers Brothers on CBS and soon had his own TV show, The Glen Campbell Goodtime Hour", which ran three and a half years, from January 1969 to June of 1972.
When the variety show ended, he started taking acting roles and hosted TV specials. Movie roles included a part in "True Grit" with John Wayne…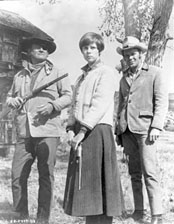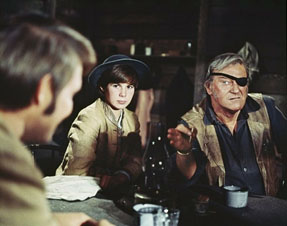 …and "Any Which Way You can" with Clint Eastwood.
Married four times, Glen had five sons and four daughters …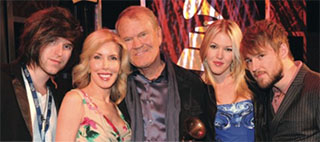 …and was survived by fourth wife and widow Kimberly Woolen.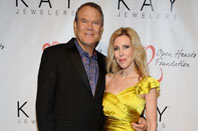 Glen removed himself from the public eye after being diagnosed with Alzheimer's disease in 2011, after going on a Goodbye Tour.
He died in the summer of 2017 of the effects of the disease in Nashville, Tennessee.