Famously Dead A-Z:

Cause of Death:
View information about Jim Jones's death here on famously-dead.com. You can view information about Jim Jones's death and other famous deaths. You can view by name or by cause of death. We also have included the most popular famous deaths.
Jim Jones's Death

Jim Jones
Criminal, Cult Leader
May 13, 1931
November 18, 1978
Suicide
The life and death of Jim Jones:
He was a unique monster. After all, it's not just anyone who can convince 909 people to engage in a mass suicide! Jim Jones was responsible for just that when, as the founder and leader of the People's Temple, he was responsible for all of those cyanide-laced-punch deaths, which included more than three hundred children.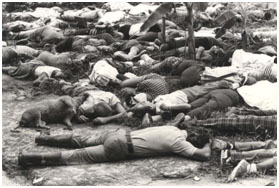 Moreover, he's blamed for the murders of five other people, including a U.S. Congressman. Jones topped off his murder spree by shooting himself in the head.
Born in Randolph County, Indiana, James Warren Jones was raised in a rural setting near the Ohio border. His father James was a World War I veteran and his mother Lynetta Putnam Jones…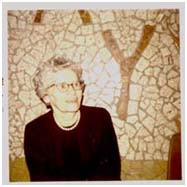 …is said to have thought she gave birth to the messiah.
Life was tough for the Jones family during the Great Depression. For a while they lived in a shack without plumbing. And if his mother's opinions of her boy didn't provide enough foreshadowing, consider the fact that Jim, an avid reader as a child, carefully studied Joseph Stalin and Adolph Hitler, taking special note of their strengths and weaknesses.
Jim found making friends difficult as a boy, and childhood acquaintances later recalled that he was a "weird kid" …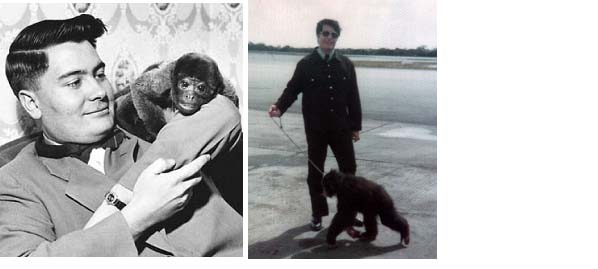 …obsessed with religion and death. He was even accused of holding funerals for small animals, and of killing some.
Jones found himself drawn to the black community, although his father refused to allow one of his black friends into their house.
Jim married Marceline Baldwin in 1949…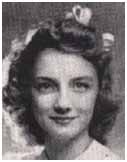 …and began attending Communist Party meetings in 1951, later becoming fixated on the trial of Julius and Ethel Rosenberg, the nuclear spies.
Jones started the People's Temple in Indianapolis in the 1950's…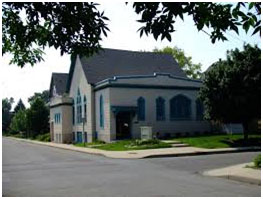 …and later moved it to California in the mid-60's, with a San Francisco headquarters in the early 70's.
Jim and his wife Marceline…
…adopted several non-white children. (They were the first white couple to adopt a black child in Indiana, in 1961.) He called it his rainbow family, a term he also broadly used in referring to his Temple members.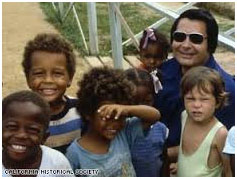 By the late 60's, Jones began preaching about his "Apostolic Socialism" in his sermons, and by the early 70's he began railing against traditional Christianity. He also started preaching that he was Mahatma Gandhi, returned.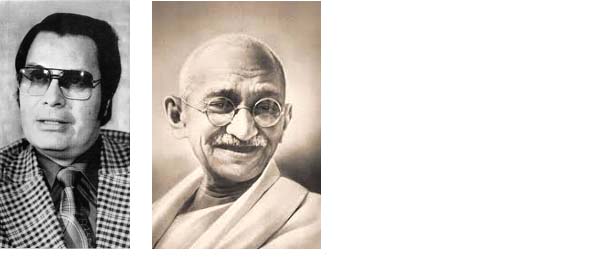 However, not only did his flock grow despite his increasingly edgy proclamations. Jones even gained acceptance by the powerful. Vice Presidential candidate Walter Mondale publicly praised the Temple during the 1976 presidential campaign. First Lady Rosalynn Carter met with Jones several times, appearing with him when San Francisco's Democratic Party headquarter opened. And he got a louder reception than she did!
San Francisco's noted Gay Right's activist Harvey Milk attended the People's Temple and once wrote a letter to President Jimmy Carter that Temple defectors were trying to hurt Jones' reputation with "bold-faced lies." San Francisco' Mayor George Moscone also once issued a press release saying that Jones hadn't broken any laws.
However, by this time, Jim was readying his U.S. exit, building "Jonestown" (named after who else?) in Guyana. He said he wanted to create a "socialist paradise", to establish a "benevolent communist community."
However, there was apparently some trouble in paradise and in November 1978, California Congressman Leo Ryan went to Jonestown investigate charges of human rights abuses. On November 18th, when a Temple member attacked Ryan with a knife. Visit over! Ryan and his entourage took 15 Temple members who wanted to leave with them to the airport. Jones let them go, but only temporarily.
As Ryan's delegation boarded their plane…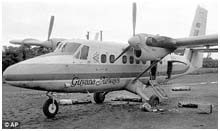 …Jones henchman drove up in a red truck and started shooting. Ryan and four others were killed.
Later that day, more than 900 nonresidents in Jonestown died after drinking a cyanide laced powdered drink, urged by Jones to do it.

The FBI recovered an audio recording.
Jones himself was later found dead in the deck chair with a bullet wound to the head.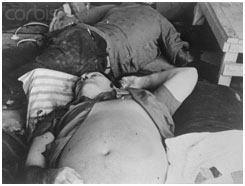 An autopsy showed levels of the barbiturate phenobarbital in his system.
Jones' wife, Marceline, also died at Jonestown…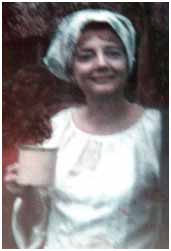 …of cyanide poisoning, as did most of their adopted children and grandchildren.