Famously Dead A-Z:

Cause of Death:
View information about Leo Ryan's death here on famously-dead.com. You can view information about Leo Ryan's death and other famous deaths. You can view by name or by cause of death. We also have included the most popular famous deaths.
Leo Ryan's Death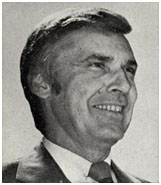 Leo Ryan
Government & Politics
May 5, 1925
November 18, 1978
Shooting
The life and death of Leo Ryan:
He was an American Congressman from California who traveled to the South American country of Guyana to investigate reports of abuse against some former constituents. However, when the situation darkened and he tried to lead some of them away, he and four others in his group were gunned down on an airport runway.
Leo Joseph Ryan started life in Lincoln, Nebraska in a Roman Catholic family and as a boy moved with them to Illinois, New York, Florida, Wisconsin, and Massachusetts.
Ryan graduated Creighton University in Nebraska and was teaching high school history when he chaperoned for his school's marching band for President John F. Kennedy's inauguration 1961. Inspired by Kennedy's call to service, Ryan taught, was a school administrator and later became a city councilman in South San Francisco, from 1956 to 1962. Ryan was elected mayor of South San Francisco in '62, and then moved along to become a California Assemblyman.
Ryan's career peaked in 1972 when he was elected to Congress and won re-election three times. While a member of Congress, he told Dick Cheney, the future vice president, that leaking a state secret was appropriate for a Congressman to block an ill-conceived plan.
In 1978 Ryan took it upon himself to investigate reports of abuse and human rights violations in "Jonestown", Guyana at Jim Jones' Peoples Temple.
Temple leader Jones…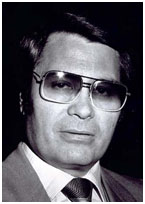 …discouraged the visit but Ryan insisted, leaving Washington D.C. on November 14. After arriving in Jonestown, he spent three days with Temple and Guyanese officials before going to Jonestown itself.
At first the welcome there was friendly, but when some Temple members indicated they want to leave, relations quickly turned frosty, culminating with a failed knife attack on Congressman Ryan.
When his group left Jonestown for the local airport, they were followed by armed Temple members who started shooting…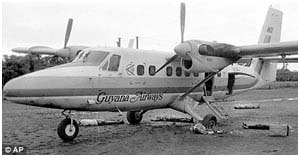 …killing Ryan, three journalists and a defecting Temple member. Ryan was hit several times in the body and then was shot in the face.
Nine people were wounded, including future congresswoman Jackie Speier, pictured here with Ryan and later in her political career.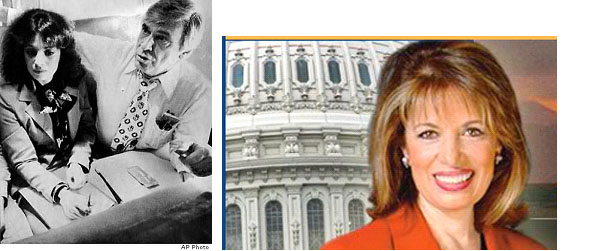 After the Ryan party was attacked, Temple leader Jones got his followers to engage in a mass suicide…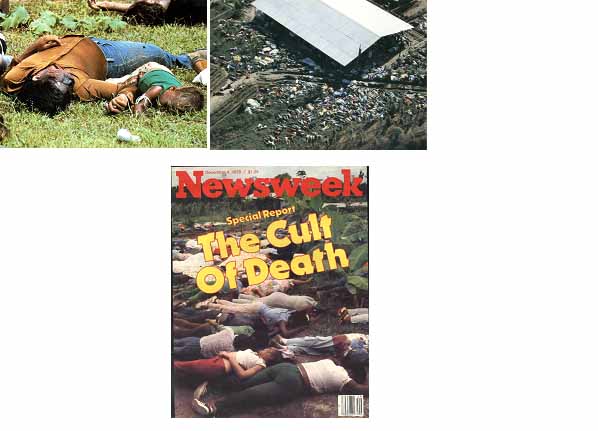 Ryan's remains were returned to the U.S .and is buried at Golden Gate National Cemetery in San Bruno, California.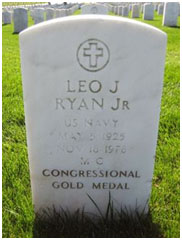 And Ryan was posthumously given the Congressional Gold Medal. He's the only member of Congress to be killed in the line of duty.
He's remembered in California with Leo J. Ryan Park…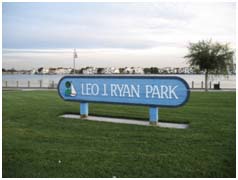 …in Foster City and a post office in San Mateo.
Ryan is further memorialized in the 1979 film "Guyana Crime of the Century", starring Gene Barry as Ryan and in a 1980 TV miniseries, "Guyana Tragedy, the Jim Jones Story", in which Ryan was portrayed by Ned Beatty.