Famously Dead A-Z:

Cause of Death:
View information about Baby Face Nelson's death here on famously-dead.com. You can view information about Baby Face Nelson's death and other famous deaths. You can view by name or by cause of death. We also have included the most popular famous deaths.
Baby Face Nelson's Death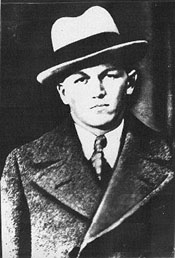 Baby Face Nelson
Criminal
December 6, 1908
November 27, 1934
Shooting
The life and death of Baby Face Nelson:
Here's a guy with multiple identities, including being named "Public Enemy Number One" by the FBI. But this bank robbing gangster was dead by the age of 25, killed in a shootout with federal agents.
Lester Joseph Gillis was his name at birth in Chicago, but he called himself George Nelson. His criminal associates liked to call him Jimmy. He was famously nicknamed "Baby Face" by the wife of Chicago Mayor Bill Thompson after he robbed her of about $18,000 worth of jewelry and she described her attacker as good looking, hardly more than a boy with a baby face.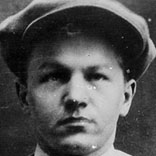 Looks notwithstanding, he had some real tough guy friends including John Dillinger. In fact, he's credited with helping Dillinger stage his infamous Crown Point, Indiana jail escape.
Young Lester was in trouble almost from the start. At the age of 12, he was arrested for shooting a playmate with a gun that he found and spent a year in reform school. Then at 13, he was picked up for theft and went to penal school for another year and a half.
Predictably, he fell in with the wrong crowd and got a job driving bootlegged booze around Chicago. He did not work for Al Capone though, but was associated with a group of suburban thugs called the Touhy Gang.
From bootlegging he went on to armed robbery, staging jewelry heists and bank jobs. It was during a robbery that he staged his first murder, of a stockbroker. He went on to killed more FBI agents in the line of duty that anyone else – three. And it was his role in the Dillinger crew that got him named Public Enemy Number one, with his very own price on his very own head.
But it didn't last long. On November 27th, 1934, Baby Face and his wife Helen, who married him at the age of 16…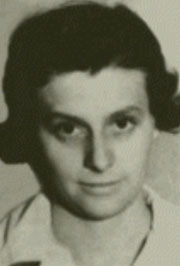 …and an associate name John Paul Chase got into a short but deadly gunbattle that was nicknamed "The Battle of Barrington", outside of Chicago. The violence left two FBI agents, Herman Hollis and Samuel Cowley, dead.
But Mr. Gillis/Nelson ended up on a slab too.

Newspaper headlines trumpeted the gangster's death…

…and his wife surrendered on Thanksgiving Day.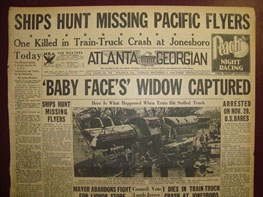 Helen got time in prison for harboring her husband.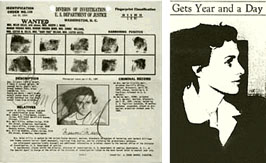 Chase was later arrested and did time at Alcatraz Prison.
Baby Face is buried at St. Joseph Cemetery in River Grove, Illinois.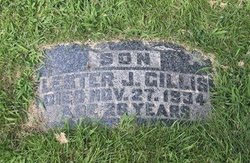 Helen was buried there too when she died in July, 1987.
Baby Face Nelson's life was portrayed in a 1957 film starring Mickey Rooney.