Famously Dead A-Z:

Cause of Death:
View information about Al Capone's death here on famously-dead.com. You can view information about Al Capone's death and other famous deaths. You can view by name or by cause of death. We also have included the most popular famous deaths.
Al Capone's Death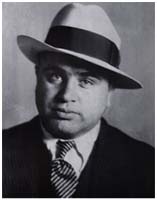 Al Capone
Criminal
January 17, 1899
January 25, 1947
Heart Attack, following Stroke & Syphilis
When Americans talk about gangsters, one of the first five names they inevitably mention is Al Capone. He became a crime lord during the Prohibition era in Chicago as a liquor bootlegger and smuggler and was suspected of other crimes like prostitution, bribing government officials and murder. And he even spent eleven years in the Alcatraz federal prison, on a tax evasion conviction. However, he didn't die in a hailstorm of bullets, but in bed, surrounded by his family, of heart disease after suffering a stroke and the mental and physical deterioration caused by late stage neurosyphilis.
Born in Brooklyn to Italian immigrants Gabriele and Teresina Capone (seen here as a boy with his mother)…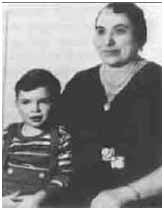 …Al got involved with gangs after being expelled from Catholic school at age 14, after hitting one of his female teachers in the face. He moved to Chicago in the early 20s to take the chance to make money smuggling illegal alcohol made during Prohibition era.
His nickname was Scarface – note his left cheek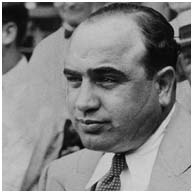 He got those stripes when he was slashed in a Brooklyn night club fight by a man who thought Al insulted his sister. Ironically, Scarface later hired his attacker as a bodyguard.
In Chicago, Capone worked for crime boss Johnny Torrio…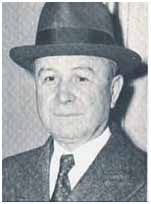 …who succeeded James "Big Jim" Colosimo…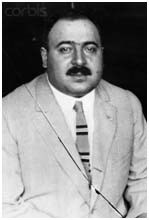 …who was murdered. Capone was suspected in the Colosimo killing.
But Al Capone was a very public figure…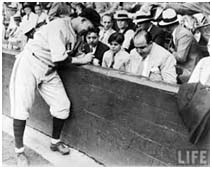 …making blood money donations to various charities. Some even saw him as a modern-day Robin Hood.
Capone was accused of helping to rig the 1924 town council elections in the Chicago suburb of Cicero, which became his "company town." Although Capone's older brother Frank was killed by police, most of his family later settled in Cicero.
Torrio and Capone were locked in a struggle for control of the Chicago rackets with North Side gangsters like Dion O'Banion. When O'Banion was killed, Torrio was subsequently attacked and severely injured. Torrio then quit, turning control of the South Side mob to his protégé, Scarface, and Torrio returned to Italy.
Now, Al was fighting with North Siders Hymie Weiss and George "Bugs" Moran, and Capone's car was shot up several times. So, to even the score, Big Al is suspected of orchestrating Chicago's infamous St. Valentine's Day massacre in 1929.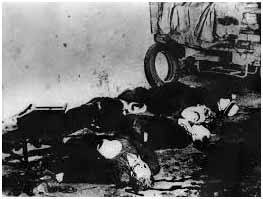 Seven men died, although the main target, Moran, escaped. Capone was never formally charged.
But the Prohibition Bureau put agent Eliot Ness in charge of investigating Capone in 1929 and by 1931…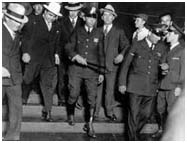 Capone was indicted for income tax evasion and violations of the Prohibition Laws (the Volstead Act.)
And despite all of the suspected violent crimes, Capone was convicted of tax evasion in 1931…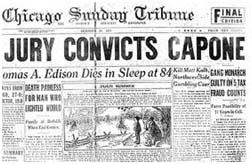 …and was sent to a Federal prison in Atlanta, and later transferred to Alcatraz Island in 1934.

Paroled in 1939, Al Capone returned to his home in Palm Island, Florida.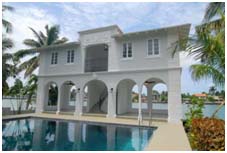 But he suffered physical and mental deterioration because of syphilis, which he contracted in his youth, and he died of cardiac arrest after suffering from a stroke at the age of 48 in 1947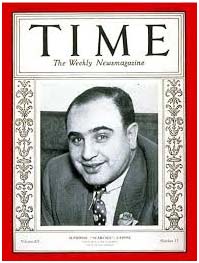 Several movies were made about him, with major actors like Rod Steiger, Jason Robards, Ben Gazzara and Robert De Niro portraying Al Capone
Scarface is buried at Mount Carmel Cemetery in Hillside, Illinois.