Famously Dead A-Z:

Cause of Death:
View information about John Dillinger's death here on famously-dead.com. You can view information about John Dillinger's death and other famous deaths. You can view by name or by cause of death. We also have included the most popular famous deaths.
John Dillinger's Death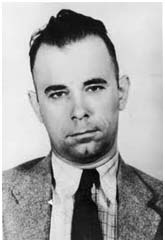 John Dillinger
Criminal
June 22, 1903
July 22, 1934
Shooting
He was a flat-out, notorious criminal who robbed more than twenty banks, invaded four police stations and was involved in two prison breaks. Ironically, he was also a folk-hero to thousands of Americans. Similar to Bonnie and Clyde, it's because John Dillinger was robbing banks during the Depression. They were very unpopular in the 1930s because of home foreclosures and bank failures that evaporated people's savings.
Dillinger grew up the son of an honest, hard-working Indianapolis businessman. His mother died just before he turned four. And although his father remarried, John resented the often harsh discipline he dished out. As a teenager, John had problems with the law for fighting and petty thefts. Seeing his son was getting into trouble, his father moved the family from Indianapolis to a smaller Indiana town, Mooresville.
But the rural lifestyle did little to change John's renegade ways. He started a gang that eventually mowed through the Upper Midwest, sticking up banks and killing people -- often the police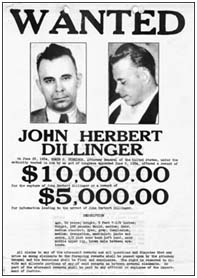 He sported various looks during his spree.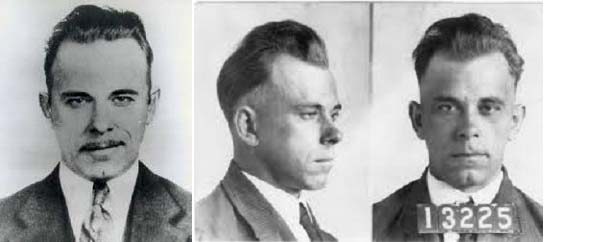 His big mistake was crossing a state line into Illinois with the car he stole from an Indiana sheriff. That was a federal offense and the FBI was now on his case
Eventually, the feds were tipped off by a Gary, Indiana Madame, Anna Sage – a Romanian immigrant whose real name was Anna Cumpanas, and who the feds threatened to deport.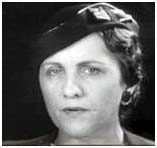 She spilled, telling them that she, John and a hooker named Polly Hamilton,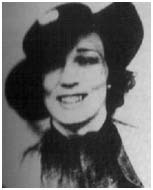 Planned to go to the movies. Anna wore a brightly colored dress.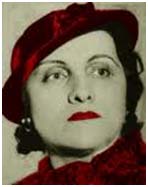 Federal agents staked out two theaters, the Marbro and the Biograph – because they didn't want Dillinger to get away.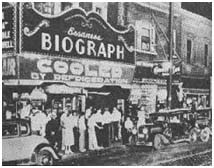 After watching "Manhattan Melodrama",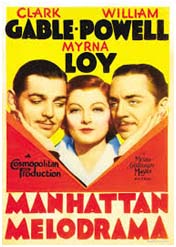 Public Enemy Number One exited the Biograph and FBI agent Melvin Purvis signaled his agents to move in. In a way, secondhand smoke killed Dillinger, who was mowed down in a hail of bullets after refusing to drop his own weapon.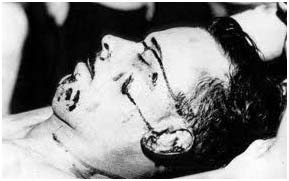 His body was put on public display at the Cook County Morgue.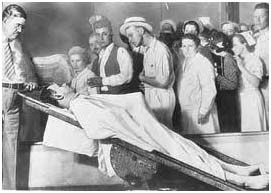 He's buried in Crown Hill Cemetery in Indianapolis. His gravestone's been replaced several times, because people have hacked off chunks as souvenirs.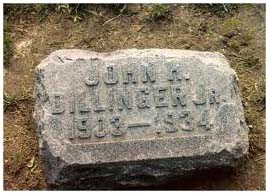 By the way, despite her assistance, Anna Sage was eventually deported anyway.