Famously Dead A-Z:

Cause of Death:
View information about Ty Cobb's death here on famously-dead.com. You can view information about Ty Cobb's death and other famous deaths. You can view by name or by cause of death. We also have included the most popular famous deaths.
Ty Cobb's Death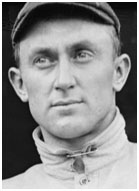 Ty Cobb
Baseball
December 18, 1886
July 17, 1961
Cancer
The life and death of Ty Cobb:
His nickname was the Georgia Peach and his stats are peachy indeed. He was probably the best pure hitter baseball has ever seen, holding ninety big league records at various times.
But there were many who said this peach was rotten to the core – a blatant racist and all-around violent man with few friends. Some teammates said he played as if he were chases by demons.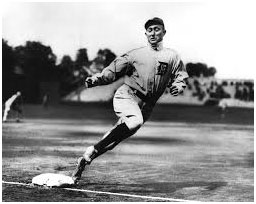 And he himself said he was a slashing, sadistic despot.

Tyrus Raymond Cobb was born in the small Georgia rural community of Narrows and when he was still an infant, his parents William and Amanda…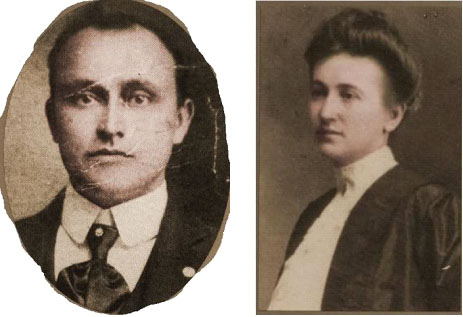 …moved to Royston, where they raised their son.
William Cobb was a local politician and rose to the office of Georgia state senator with hopes of someday being a Congressman. He disapproved of his son's love for baseball. But young Ty knew he was a lot better ballplayer than the other kids and set out for a career in the major leagues.
Tragically, a few weeks before Ty's big league debut with the Detroit Tigers…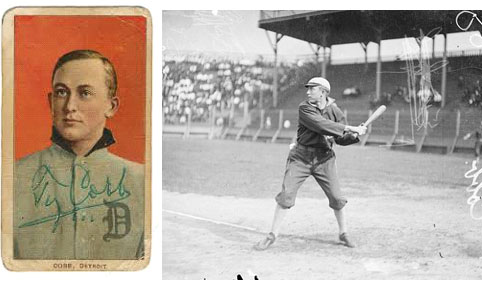 …his suspicious and jealous father snuck back home trying to catch his wife in an act of infidelity. She said she thought it was a burglar lurking and shot the senior Cobb dead with a gun he'd bought her. She was tried for murder and was acquitted. Cobb later attributed his aggressive style of play with the burning desire to perform well for his father- who never got to see him play professionally.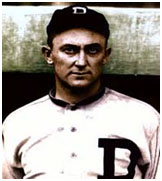 And it must be said, despite his highly dysfunctional personality, Ty's on the field stats were truly amazing. He still holds the highest career batting average in baseball history: .366. He is second in the all-time hit parade with 4190, behind Pete Rose, who had his own demons. Cobb had the most career batting titles and still holds the career record for stealing home (54), in addition to other marks of distinction.
He spent 22 years with the Tigers…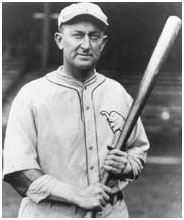 ...before closing out his career with the Philadelphia Athletics.
When the first players were elected to the Hall of Fame, he made it with a nearly unanimous vote: 222 out of 226.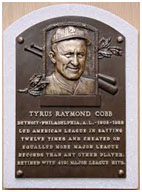 And that's despite holding a less than desired baseball record – most all time errors for an outfielder, 271, which still stands.
Ty was also a Hall of Fame investor. He had a knack of ferreting out new companies with a big future. In his days in Georgia, he took a flier on a small local soft drink company. Yeah, it was Coca Cola.
Once in Detroit, he pumped a lot of money in a new local car maker – General Motors.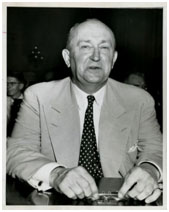 But the time he died he was worth nearly 12-million dollars – which is equal to about 93 million today. Owning all of that blue chip stock helped a lot and Ty spent a lot of his time in retirement trading stocks and bonds interspersed by hunting, fishing and golfing.
But he was not a Hall of Fame family man, twice divorced and estranged from his children, who said that he had a habit of beating them.

He didn't make many friends on the field either and was particularly critical of Babe Ruth as he grew in popularity…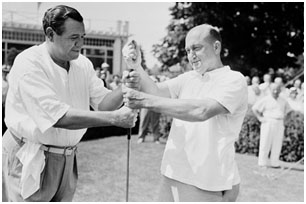 …taking the shine off Cobb's star.
He also had a well-earned reputation for racial intolerance while a player. But after his retirement, once Jackie Robinson broke baseball's color line, Cobb publicly supported integration in baseball. In fact, Robinson was one of the few players whose work he praised, in addition to Stan Musial and Phil Rizzuto.
He was also known for his charity in his hometown, donating $100,000 for the construction of Cobb Memorial Hospital, now part of the TY Cobb Healthcare System

When Ty died of prostate cancer in 1961, (he also had diabetes and high blood pressure)…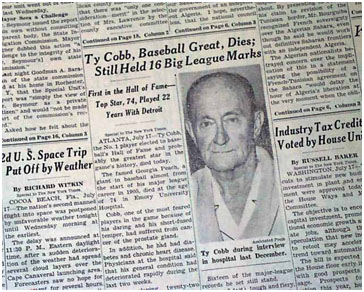 …only three old time players showed up for his funeral.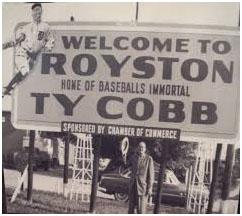 Cobb's buried in Royston …

…and a biopic starring Tommy Lee Jones…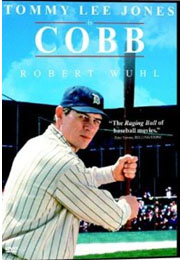 …offers the Hollywood treatment of the tumultuous life of this gifted athlete but very difficult and troubled man who, in his final years, regretted many of the things he'd done.