Famously Dead A-Z:

Cause of Death:
View information about Sugar Ray Robinson's death here on famously-dead.com. You can view information about Sugar Ray Robinson's death and other famous deaths. You can view by name or by cause of death. We also have included the most popular famous deaths.
Sugar Ray Robinson's Death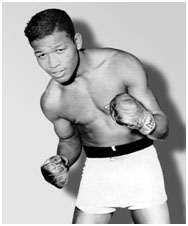 Sugar Ray Robinson
Boxing
May 3, 1921
April 12, 1989
Alzheimer's disease, Diabetes
The life and death of Sugar Ray Robinson:
He lived a very colorful life. "Pound for pound", the people who followed boxing would say, he was one of the greatest fighters to ever live. He also had flash and panache – was the guy who started the entourage of followers and even had his own hot spot nightclub in New York City. But he struggled financially in his later years.
He was born Walker Smith Jr. in Detroit. His father worked two jobs to support his family and Junior said he only really saw his father on Sundays and wished he could have been with him more.
He idolized boxers Henry Armstrong and Joe Louis and he and Louis actually lived on the same Detroit street for a while when Robinson was 11 and Louis was 17.
When his parents divorced when he was 12, Walker Smith relocated to Harlem in New York City with his mother. He originally had dreams of being a doctor, but when he dropped out of New York's DeWitt Clinton High School in ninth grade, he chose another way to use his hands: prize fighting.
When he wasn't in the ring, he sometimes got into trouble as part of a street gang and he was only 16 years old when he got married for the first time to Marjorie Joseph. He was a teenaged father and divorced by the time he was 19.
How did he go from Walker Smith to Ray Robinson? He borrowed his friend Ray Robinson's birth certificate to get around age restrictions to get into the ring and Walker Smith had a new identity. (Ironically, another famous American of that era whose birth name was Ray Charles Robinson changed his name professionally to avoid confusion with the already famous Sugar Ray. Ray Charles Robinson dropped his family name and became famously known as Ray Charles!)
But how did the boxing great get the nickname "Sugar"?
Sugar Ray Robinson turned professional in 1940 when he was 19 years old and by 1951 had a record of 128-1-2 with 84 knockouts. From 1943 to 1951, he was unbeaten in 91 straight fights, the third longest streak in pro boxing history.
Some of his most memorable bouts were with the "Raging Bull" Jake LaMotta…

…of which Sugar Ray won five.
And he became the first boxer in history to win a Divisional World Championship five times, with his victory over Carmen Basilio in 1958.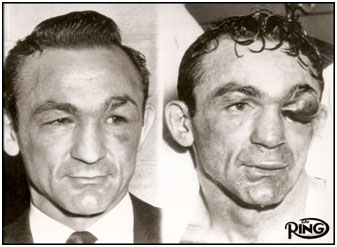 In describing his boxing style – Sugar Ray credited instinct saying…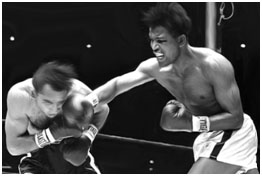 … "If you stop the think, you're gone."
He left the ring briefly, retiring in 1952 to try a career in show business as a singer and tap dancer.
It turned out that he was most entertaining in the ring and by 1954 resumed training to return to boxing in 1955.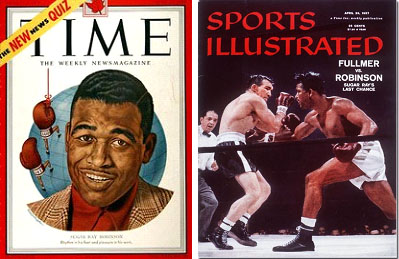 He was always a flamboyant figure…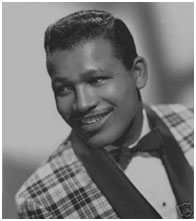 …complete with his entourage of a secretary, barber, voice coach and women.
And his glamorous New York City restaurant Sugar Ray's, was a spot where major celebs of the time like Frank Sinatra, Jackie Gleason, Joe Louis and Nat King Cole would congregates.
He also shared an unusual distinction with Ben Franklin, George Washington, Winston Churchill and Franklin D. Roosevelt. Sugar Ray was a Freemason, a very select group indeed.
He died at the age of 67 in Culver City, California after suffering from Alzheimer's disease and diabetes. He'd moved to the Los Angeles with his wife Millie after retiring from the ring.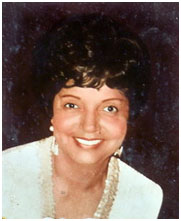 He was survived by her, his son Ray II from his earlier marriage to the former Cotton Club star Ernestine Holly, a.k.a. Edna Mae Robinson…

…and two step children.
Sugar Ray was inducted into the International Boxing hall of Fame in 1990.
And in 2006, the man who started life as Walker Smith was honored with a commemorative stamp by the U.S. Postal Service.