Famously Dead A-Z:

Cause of Death:
View information about Sonny Liston's death here on famously-dead.com. You can view information about Sonny Liston's death and other famous deaths. You can view by name or by cause of death. We also have included the most popular famous deaths.
Sonny Liston's Death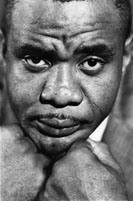 Sonny Liston
Boxing
No Record
December 30, 1970
Overdose
The life and death of Sonny Liston:
Some heavyweight boxing champs are legendary heroes, beloved by ring fans. Names like Jack Dempsey, Joe Louis, Rocky Marciano and Muhammad Ali spring to mind. Other champs are not as popular. Despite his talent in the ring – he's ranked the seventh greatest heavyweight of all time by Ring Magazine - here's one who faced derision for much of career.
Charles Liston was born into a poor, sharecropping family in Arkansas. His father, Tobe, had 25 children, a dozen with Charles' mother, Helen. (The other 13 were with a previous wife.) Charles was Tobe and Helen's second oldest child. He had no birth certificate, although a census taken in 1940 listed him as ten years of age.
Charles said the only thing he got from his dad was a beating, and bore physical (and no doubt emotional) scars for the rest of his life. He was teased in school about his illiteracy and turned to crime. He was hanging with a local bunch of toughs as a teen in his new hometown of St. Louis and was arrested by the time he was twenty.
He never complained about prison though – at least he was eating there three times a day he'd say – and was introduced to boxing during one stretch. He turned amateur, then pro and rose through the heavyweight ranks.
He won the title in a bout against Floyd Patterson in 1962 but lost it in February 1964 to Muhammed Ali. Police said he was found dead by his wife Geraldine…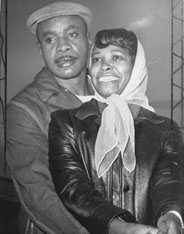 …of a heroin overdose but the coroner officially listed his cause of death as lung congestion and heart failure.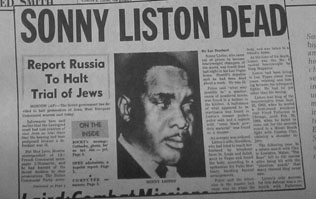 For more information about Sonny's career and runs ins with the law, please view Sonny Liston's arrest .