Famously Dead A-Z:

Cause of Death:
View information about Gene Michael's death here on famously-dead.com. You can view information about Gene Michael's death and other famous deaths. You can view by name or by cause of death. We also have included the most popular famous deaths.
Gene Michael's Death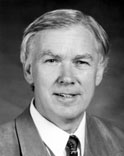 Gene Michael
Baseball
June 2, 1938
September 7, 2017
Heart Attack
The life and death of Gene Michael:
Baseball is a very unpredictable game because some truly great players failed in their attempts to manage while some players who failed on the field - men like Earl Weaver, Sparky Anderson and Tony LaRussa - sparkled in the dugout. But this man proved his real talent was not as a player nor as a manager but as a talent evaluator and executive in the front office.
Eugene Richard Michael was born in Kent, Ohio and eventually attended Kent State University, where he played basketball and baseball.
He was a light hitting shortstop who joined the organization where he would later make his mark - the New York Yankees - in the late 1960s.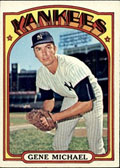 But he started his playing career as a shortstop for the Pittsburgh Pirates and later for the Los Angeles Dodgers. His nickname was "Stick" because he was so slender, and he ended his playing career with the Detroit Tigers.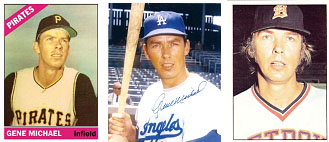 He signed with the Boston Red Sox in 1976 but never played a game for them. As a fielder, he was slick – but Stick couldn't hit a lick. He retired with a .229 batting average.
Gene returned to the Yankees as a coach in 1976. He was a keen judge of baseball talent, something that did not pass the eye of the Yankees' owner George Steinbrenner.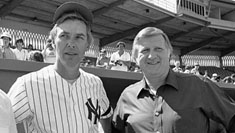 He was the team's general manager in 1980 and was named manager in 1981 and was fired after he dared Steinbrenner to do it! He was back in the Yankee front office in 1983 and back as a coach in 1984. (His ups and downs were typical of life with the Yanks – Billy Martin was hired and fired as their manager five times!)
Gene also managed the Chicago Cubs for two seasons – 1986 and '87.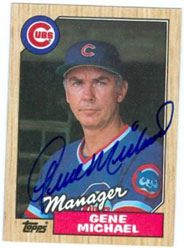 He returned as Yankee general manager in 1990 and with Steinbrenner suspended from baseball, Gene Michael showed his true talent as he rebuilt the Yankees farm system.
He was the man who put together the great Yankee teams of the late 1990s into the turn of the millennium, winning four world championships under Manager Joe Torre.
Among the players Michael drafted and signed were Derek Jeter, Mariano Rivera, Andy Petite and Jorge Posada.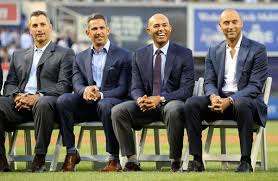 He also added Paul O'Neill and kept Bernie Williams in pinstripes.
After his stint as general manager he became a special assistant to Yankee General Manager Brian Cashman and served as Vice President of Minor League Scouting for the Yankees.
Married twice, he and his first wife Rae Reuter divorced. He was the father of four children with second wife and widow, Joette Michael.

In the summer of 2017, 79-year-old Gene Michael suffered a heart attack at his Oldsmar, Florida home and died.
And the Yankee organization marked his passing by having their players wear black armbands for the rest of the 2017 season…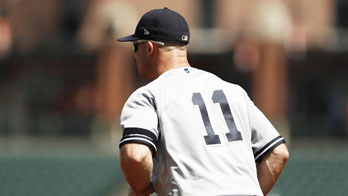 …as their chase for another pennant continued.