Famously Dead A-Z:

Cause of Death:
View information about Earl Weaver's death here on famously-dead.com. You can view information about Earl Weaver's death and other famous deaths. You can view by name or by cause of death. We also have included the most popular famous deaths.
Earl Weaver's Death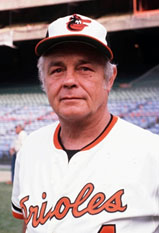 Earl Weaver
Baseball
August 14, 1930
January 19, 2013
Heart Attack
The life and death of Earl Weaver:
He was a feisty manager who never played in the major leagues but made it all the way to the Baseball Hall of Fame, thanks to his stellar career piloting the Baltimore Orioles. He was also well known for his on the field disagreements with umpires and died at sea on a cruise ship on an Orioles' fantasy tour.
Earl Sidney Weaver was born in St. Louis, the son of Ethel Genevieve Wakefield and Earl Milton Weaver. His dad had a baseball background of sorts. Earl Senior was a dry cleaner who tidied up the uniforms of the local Cardinals and Browns.

(The St. Louis Browns went out of business in 1953. They were replaced in the American League by the Baltimore Orioles, where young Earl made his name.)
Earl played baseball for Beaumont high School in St. Louis and then signed as a second baseman with the hometown Cards in 1948.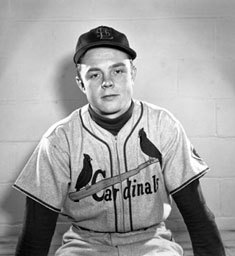 He was a good fielder but not much of a hitter and never made it to the big league club. His contract was traded to Pittsburgh and then to Baltimore, where he hung up his glove and started managing in the minor leagues in 1957.
He joined the Orioles as a first base coach in 1968 and spent half a year there before becoming manager in July of that year.
And that's when the Orioles, perennial losers in both Baltimore and St. Louis before it, went on a tear.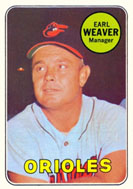 They won three straight American league pennants in 1969, 1970 and 1971 and won the 1970 World Series. They also won the American league crown in 1979, but lost the World Series to Pittsburgh.
Fiery Earl was also famously known for his on field arguments with umpires…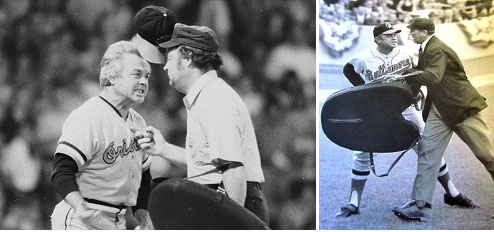 …once getting tossed from the game 91 times in one season. He was tossed from both ends of a double header three times and also received four suspensions for several games.
Earl took pride in his technique, as he demonstrated to former Major Leaguer and later broadcaster and actor Bob Uecker.
No fan of the running game like bunting, hitting and running and stealing bases, Earl's baseball philosophy was "pitching, defense and a three run homer." With Hall of Fame players like Frank Robinson and Brooks Robinson, he often got his wish. He also platooned his players depending on who was pitching.
Between managerial tours with the Orioles (he left the dugout in 1982 but returned from 1985-86), Weaver did some time in the broadcast booth as a color commentator for ABC TV.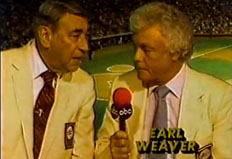 Earl's uniform number 4 was retired by the Orioles in 1982.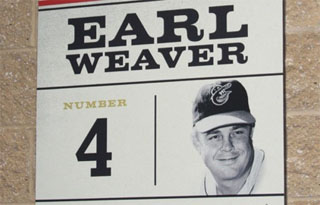 …and he was inducted into the hall of Fame in 1996.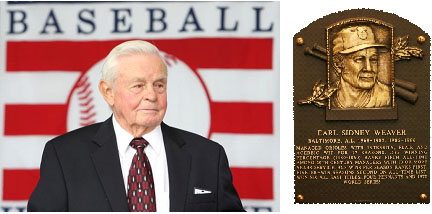 His death was notable and ironic. He and his wife of 49 years, Marianna, were board the "Celebrity Silhouette" in January 2013 on an Oriole fantasy cruise…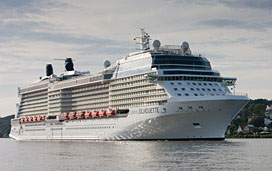 …when he suffered an apparent heart attack and died at sea. He was 82 years old and his cremated remains were given to loved ones.