Famously Dead A-Z:

Cause of Death:
View information about Tammi Terrell's death here on famously-dead.com. You can view information about Tammi Terrell's death and other famous deaths. You can view by name or by cause of death. We also have included the most popular famous deaths.
Tammi Terrell's Death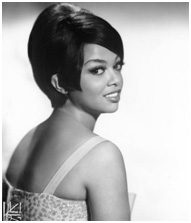 Tammi Terrell
Singer
April 25, 1945
March 16, 1970
Cancer
The life and death of Tammy Terrell:
She'd remembered for a series of top-selling duets with Motown icon Marvin Gaye…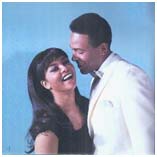 …but she collapsed during one of their stage performance and died young - a victim of brain cancer.
Tammi Terrell was born Thomasina Winifred Montgomery in Philadelphia, Pennsylvania. Her parents were Jennie Graham Montgomery (an actress) and Thomas Montgomery (a local politician and barbershop owner). Jennie and Thomas thought she was going to be a boy and wanted to name the baby after the father.
When she was born, the parents settled on "Thomasina", and nicknamed her "Tommie".
But Tommie had other ideas and later changed her name to Tammy, after seeing the movie "Tammy and the Bachelor"…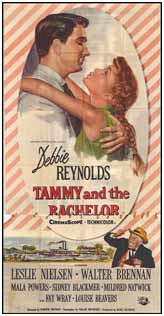 …when she was 12 years old, and hearing it's theme song "Tammy". Around the same time, she began suffering from migraine headaches and while they weren't thought to be serious at the time, family members later wondered if they were early signs of her fatal disease.
Also as a pre-teen, Tammy was sexually molested by three neighborhood boys who were convicted on rape.
Tammy's singing career began as a teenager, when she recorded for Scepter records. She also did demos for The Shirelles and she spent some time singing backup in James Brown's Revue concert tours. She and the "Godfather of Soul" had an intimate relationship that turned abusive on Brown's part and the affair and professional liaisons ended after two years.
She also briefly recorded for Checker records and then left the music business for a while, enrolling at the University of Pennsylvania as a pre-med major. She stayed there for two years but agreed to sing part-time with Jerry Butler in a series of nightclub shows.
While touring with Butler in Detroit, she caught the eye and ear of Motown founder Berry Gordy, and signed with the label on her twentieth birthday in 1965.
Her professional identity was cast in stone when Gordy suggested that Montgomery wouldn't fit on the record label and suggested Tammi Terrell, which he thought had sex appeal.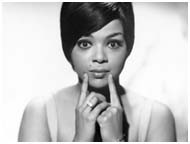 On a Motown tour, she opened for The Temptations and began a very public romance (and some very public fights) with their lead singer, David Ruffin.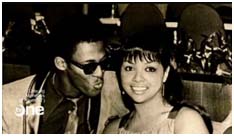 He surprised her a year into the relationship when he proposed marriage to her. But Tammy was devastated to learn Ruffin already had a wife and three children and another girlfriend, all living in Detroit.
They broke up, according to a member of Tammi's family, when she was hit on the side of the face with his motorcycle helmet.
She had a much better platonic and professional relationship when she was teamed up with Marvin Gaye at Motown. They scored seven top 40 singles on the Billboard Hot 100, including this cross-over smash, written by Ashford & Simpson:
Other hits followed, like "Your Precious Love" and "If I Could Build My Whole World around You". "Ain't Nothing Like the Real Thing" zoomed to number one on the R&B charts, as did this song:
But the final act for Tammi came very early. She collapsed into Gaye's arms while they were performing during a concert at Virginia's Hampden-Sydney College in October 1967. She was subsequently diagnosed with a malignant brain tumor.
She was told by her doctors not to perform because of her illness and her last public appearance came in late 1969 at New York's Apollo Theatre, where Gaye was headlining.
Eight unsuccessful operations later she died, at the age of 24.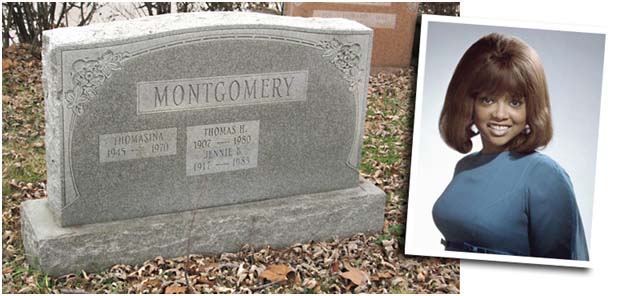 Following her death, Marvin Gaye's live performances dwindled and several biographers say he never got over her loss, leading to his depression and drug abuse, before his own untimely end.