Famously Dead A-Z:

Cause of Death:
View information about Jim Croce's death here on famously-dead.com. You can view information about Jim Croce's death and other famous deaths. You can view by name or by cause of death. We also have included the most popular famous deaths.
Jim Croce's Death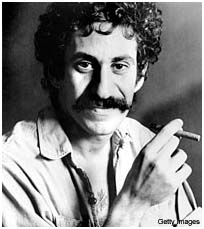 Jim Croce
Music
January 10, 1943
September 20, 1973
Plane Crash
A singer-songwriter, his big hits included "Bad Bad Leroy Brown", "Time in a Bottle", "Operator", "I Got a Name" and "You Don't Miss Around with Jim". But just as his fame was growing, like several other music stars, his life ended in a plane crash.
Jim Croce was born in South Philadelphia to an Italian American couple, James and Flora Mary Croce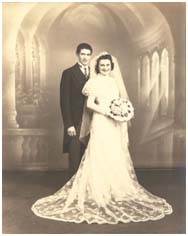 Jim took an early interest in music, and at age five played his first song of the accordion, "Lady of Spain".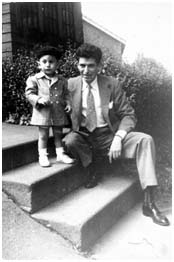 He went to local schools in the Philadelphia area…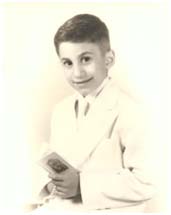 …and eventually enrolled in Villanova University, majoring in Psychology and graduating with a Bachelors Degree.
But Jim didn't take music seriously until he attended Villanova, where he played in bands at frat parties and coffeehouses. It was during this time that he met his future wife, Ingrid Jacobsen.
From the mid '60s to the early 70s he performed with Ingrid, as a duet.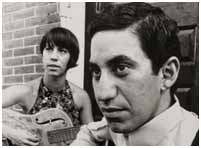 At first, they performed songs by Gordon Lightfoot, Woody Guthrie and John Baez but then they started writing their own music.
Croce married his Ingrid in a traditional Jewish center in 1966 and converted to her religion, Judaism, although he did not practice any religion. They had a son, Adrian, in September, 1971
Jim and Ingrid…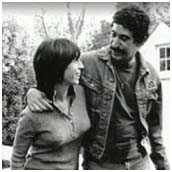 …tried the New York City music scene in 1968, but it didn't work out and they sold all of their equipment except for one guitar to pay rent and then returned to the Pennsylvania countryside. Jim then worked driving trucks and doing construction work to pay the bills, but was still writing songs, like "Working at the Car Wash Blues."
In 1972, Jim got a three record deal with ABC Records and released a couple of albums, which included some of his biggest songs, like "You Don't Mess Around with Jim", "Time in a Bottle" and "Operator".
They all got airplay on the radio, and when "Bad Bad Leroy Brown" became a number one hit, the Croce's relocated to San Diego.
It was on September 20, 1973 during his "Life And Times" tour and just before the ABC single "I Got A Name" was released, that Jim Croce and five others were killed with their chartered plane crashed while taking off in Natchitoches, Louisiana.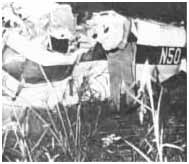 An investigation shows that plane went down shortly after takeoff after clipping a pecan tree at the end of the runway. The report from the National Transportation Safety Board said the probable cause was the pilot's failure to see and avoid obstructions due to a physical infirmity and fog.
Croce's last big hit "Time in a Bottle" (originally released the year before) hit number one in December 1973…
…and it was the third posthumous chart topping song of the rock era, following Otis Redding's "Dock Of The Bay" and Janis Joplin's "Me and Bobby McGee."
Jim Croce is buried at Haym Salomon Memorial Park, in Frazer, Pennsylvania.