Famously Dead A-Z:

Cause of Death:
View information about Janis Joplin's death here on famously-dead.com. You can view information about Janis Joplin's death and other famous deaths. You can view by name or by cause of death. We also have included the most popular famous deaths.
Janis Joplin's Death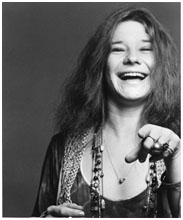 Janis Joplin
Music
January 19, 1943
October 4, 1970
Overdose
Janis Joplin was different. She felt that way from the time she was a kid. Her mother Dorothy said that without special attention, she would be unhappy.
Born and raised in Port Arthur, Texas her father Seth was an engineer at Texaco and the family attended the Church of Christ. She had a younger brother and sister. She was artistic as a child, spending time painting and singing blues and folk music.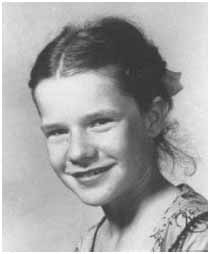 However, she was a misfit in school, and confessed in later life that she had few friends. Her high school classmates taunted her, calling her "pig" and "freak", because she was overweight and had a bad complexion that left her with deep scars.
Those she did hang around with were fellow outcasts. One of them had albums by Blues artists like Bessie Smith, which Janis later said stoked her interest in becoming a singer.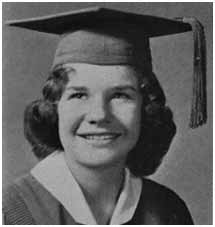 After graduating high school in 1960, she went on to college, first Lamar State and later the University of Texas at Austin. It didn't last, although the torment did. Frat boys voted her "Ugliest Man on Campus".
But the campus newspaper, The Daily Texan, profiled her in July, 1962 in an article headlined, "She Dares to Be Different." And her voice, called "devastatingly original" by one music historian, and her performing style also set Janis apart and she achieved great heights in the music industry as part of the psychedelic acid rock band "Big Brother and the Holding Company" and then other groups she helped to form.
She left Texas for San Francisco and the hippy lifestyle in Haight-Ashbury but eventually returned home to Texas after suffering physical problems from her amphetamine use. She was described as skeletal and emaciated.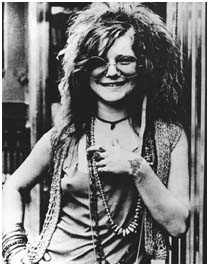 Her San Francisco friends threw her a bus fare party so she could get back to Texas. And after arriving back in Port Arthur she changed her lifestyle. Avoiding drugs and alcohol she began wearing modest dresses, took on a beehive hairdo and even enrolled as an anthropology major at Lamar University, near Beaumont. She even had plans to be married but her suitor called it off.
By 1966, she attracted the attention of "Big Brother and the Holding Company", which was popular with Haight-Ashbury hippies. Foreshadowing futures problems, she lapsed into drinking and drug use.
Her first big song was "Down on Me", after a breakthrough appearance of the Monterey Pop Festival in June, 1967.
And her first major studio recording, the "Cheap Thrills" album sold over a million copies in its first month after release, featuring another signature hit "Piece of My Heart."
In early 1968 Janis made her national debut on ABC TV's daytime "The Dick Cavett Show". A summer tour in 1968 along the East Coast featured stops in Puerto Rico and the Newport Folk Festival adventure, with a return to San Francisco for the Palace of Fine Arts Festival.
A Big Brother and the Holding Company bandmate ridiculed her in front of an audience at a November 1968 concert and her last appearance with them was on December first. She split from Big Brother, forming a new group called the Kozmic Blues Band.
Flying high in so many ways, Janice reluctantly appeared at Woodstock late on the night of August 16, 1969. At first, she thought it was just another gig, but when she was helicoptered in, and saw the huge crowd, she grew nervous and giddy and couldn't wait to get on stage. She was also completely stoned on heroin and alcohol.
Some of her last public appearances were a couple of more guest shots on the Dick Cavett show. On a June 25, 1970 appearance, Janis announced she'd attend her ten year high school class reunion. She told Cavett her classmates "laughed her out of class, out of town and out of the state." (See clip, 5:00 in)
But the August 14th event left her unhappy, and she put down her hometown of Port Arthur and the classmates who'd humiliated her in the past.
Her final album "Pearl" was released after her death and it had her biggest single hit, "Me and Bobby McGee", written by Kris Kristofferson…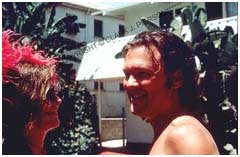 …who'd been her lover in the spring of 1970.
On October 4, 1970 Janice was found dead in a hotel room the Landmark Motor Hotel in Hollywood.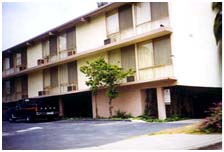 The official cause of death was an overdose of heroin, perhaps combined with the effects of alcohol.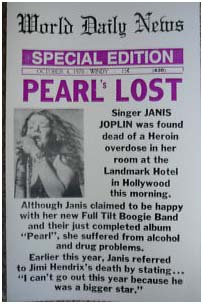 Her fans and the music world were shocked. Janis was only 27 and death came a little more than two weeks after another rock icon, Jimi Hendrix, died. He was also only 27.
The 1979 movie "The Rose" was based on Janis Joplin's life. It was originally called Pearl, Joplin's nickname and the title of her last album.
Bette Midler was nominated for the Academy Award for Best Actress for her performance in that movie.
Many female artists including, Pink and Stevie Nicks among others, talked about the influence Janis had on their careers.
Janis Joplin never married and left no children. Her ashes were scattered off the coast of California.