Famously Dead A-Z:

Cause of Death:
View information about Otis Redding's death here on famously-dead.com. You can view information about Otis Redding's death and other famous deaths. You can view by name or by cause of death. We also have included the most popular famous deaths.
Otis Redding's Death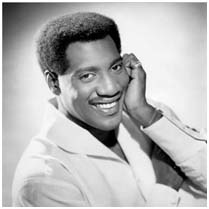 Otis Redding
Music
September 9, 1941
December 10, 1967
Plane Crash
A singer, songwriter, producer and arranger, he was a major talent in Soul and Rhythm & Blues. And he recorded his biggest hit only a few days before dying in a plane crash.
Otis Redding was born in Dawson, Georgia and was raised in nearby Macon. His father was Gospel singer Otis Redding Sr.

Otis Junior's musical training began early, singing in the church choir and learning guitar, and piano. By the time he was ten, he took singing and drum lessons. But at 15, he dropped out of school to help his family with its finances.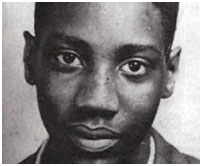 His father had tuberculosis and his mother, Fannie Redding, was the primary financial provider. He worked various jobs, including gas station attendant, but never got too far away from music, playing piano for a local band. He also won a singing contest for fifteen straight weeks.
By the time he as 19, he met a 15 year old named Zelma Atwood. They had son Dexter in 1960 and married in 1961. Two other children followed.
Career-wise, Redding toured the South, playing in racially segregated venues. A recording session at Stax Records yielded "These Arms of Mine", and by November 1963 he was at Harlem's Apollo Theatre to record a live album for Atlantic Records. By 1965, Otis hit the charts with a song he co-wrote with Jerry Butler, "I've Been Loving You Too Long"
By late 1966 he returned to Stax studio and recorded a soulful version of "Try A Little Tenderness", a song that had been recorded earlier by mainstream musical heavyweights Bing Crosby and Frank Sinatra. The song's publishers unsuccessfully attempted to stop Otis from recording it from a "negro perspective." Otis also wrote and recorded "Respect" in 1965, although it became a bigger hit for Aretha Franklin in 1967.
Otis appeared at the influential Monterey Pop Festival in 1967 and later that year, in December, he recorded the song that he co-wrote and turned out to be his signature work: "Sitting on the Dock of the Bay"
Three days after that recording session, Otis was dead.
His band was traveling to appearances on Redding's Beechcraft H 18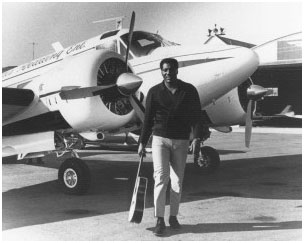 Their next stop was in Madison, Wisconsin, and after a phone call to his wife Zelma and children on December 9th, they took off -- despite warnings not to because of heavy rain and fog.
Four miles from their destination at Madison's Truax Field, the plane crashed into Lake Monona.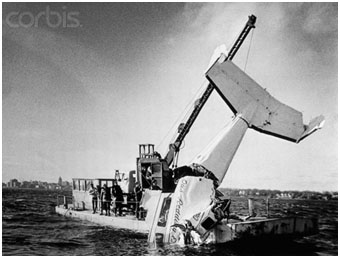 Otis's body was pulled from the lake bed a day later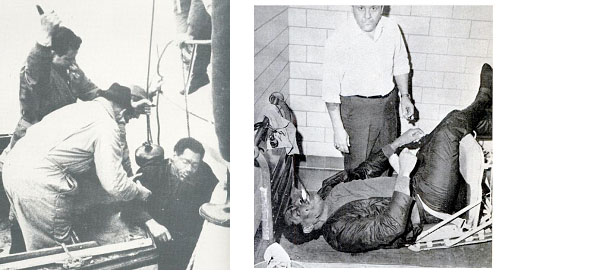 There was only one survivor and the cause of that crash was never determined.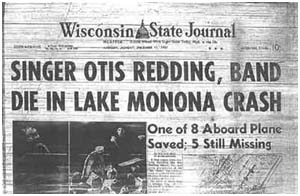 In his autobiography, "The Godfather of Soul", James Brown said he warned Redding not to fly in that plane.
Redding was survived by Zelma…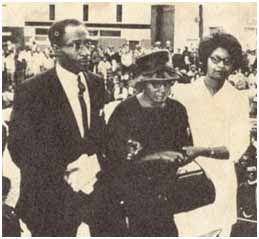 …and three children, Otis III, Dexter and Karla.
"Dock of the Bay" was released in January 1968, a few weeks after Redding's death and it became his only song to reach Number One on Billboard Hot 100.
Otis achieved great wealth during his career, earning about $35,000 a week for his concerts, allowing him to buy a 300-acre property in Georgia, which he named the "Big O Ranch". He remains one of the most recognized artists in the field of soul music. George Harrison and the Rolling Stones credit him as an important influence on their music, along with Aretha Franklin, Marvin Gaye and Al Green.
Otis Redding was inducted in the Rock 'n Roll Hall of Fame in 1989 and there is a statute of him, dedicated in his hometown of Macon, in the city's Gateway Park.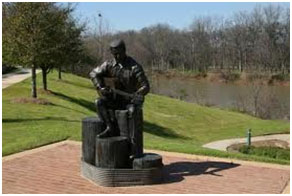 The park's next to the Otis Redding Memorial Bridge. There's also an Otis Redding Memorial Library in Macon.
He's buried on the family's estate (the "Big O Ranch") in Jones County, Georgia