Famously Dead A-Z:

Cause of Death:
View information about Jackie Wilson's death here on famously-dead.com. You can view information about Jackie Wilson's death and other famous deaths. You can view by name or by cause of death. We also have included the most popular famous deaths.
Jackie Wilson's Death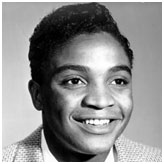 Jackie Wilson
Music
June 9, 1934
January 21, 1984
Pneumonia
The life and death of Jackie Wilson:
They called him "Mr. Excitement". Jack LeRoy Wilson, famously known as Jackie, was an important part of the transition of rhythm and blues into soul music. He was a master showman and one of the most dynamic singers in R&B and rock 'n roll history.
Jackie was born in Detroit and grew up in a tough part of town so he was part of a gang and often got into trouble. He started singing at an early age, accompanying his mother who was a former choir singer.
In his early teens he joined a gospel quartet but he was light on the religion part, heavier into the singing and the cash he earned to buy the cheap wine he started drinking when he was 9.
Jackie dropped out of high school when he was 15 and was sentenced to detention in the Lansing Corrections system for juveniles twice. The second time, he learned to box and started performing in the amateur circuit in the Detroit area when he was 16. However, he wasn't much of a boxer and his mom forced him to quit.
Career wise, Jackie gained fame as a member of the group Billy Ward and his Dominoes but went solo in 1957 and had over 50 hit singles over the years.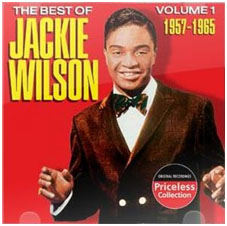 His first big hit was "Lonely Teardrops"
One of his last big hits was 1967's "Higher and Higher."
Wilson was a spirited performer doing dynamic dance moves and dressing to the nines…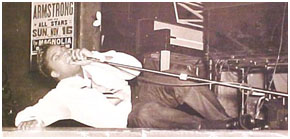 …and he was soon called "Mr. Excitement", inspiring James Brown, Michael Jackson, and even Elvis Presley.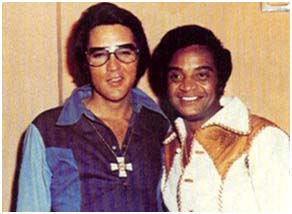 In fact, Elvis called Jackie "The Black Elvis".
However, Wilson's personal life was chaotic. He was arrested and charged with assaulting a police officer when his fans climbed on stage in New Orleans in 1960.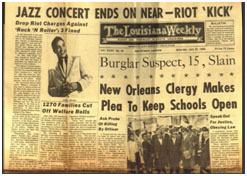 Jackie also had a reputation of having a quick temper and in February, 1961 he was injured in a Manhattan shooting.
Quite the ladies' man, Jackie was married at 17 and was believed to have fathered at least 10 children prior to getting married. He was forced to marry Freda Hood by her father. They remained married 14 years and had four children and she divorced him for his frequent womanizing. His son Jackie Junior was killed in a shooting, daughter Sandra died of a heart attack in 1977 and another daughter, Jacqueline died in a drug related incident in 1988.
On September 29, 1975 Jackie was one of the featured acts in Dick Clark's "Good Ol' Rock and Roll Revue" revue in Cherry Hill, New Jersey.
Jackie was in the middle of singing "Lonely Teardrops" and was in the middle of the line "my heart is crying" when he collapsed. At first the audience thought it was part of his act, but Clark knew something was wrong, told the musicians to stop playing and Jackie was rushed to the hospital.
After working 30 minutes to stabilize his vital signs, medical personnel noted a lack of oxygen to his brain and he slipped into a coma.
Jackie was transferred to the Medford Leas Retirement Center in Medford, New Jersey and died almost 8 years later at the age of 49 from complications of pneumonia.
He was buried in an unmarked grave at Westlawn Cemetery near Detroit and a 1978 fundraiser collected enough money to buy his headstone.