Famously Dead A-Z:

Cause of Death:
View information about Roy Orbison's death here on famously-dead.com. You can view information about Roy Orbison's death and other famous deaths. You can view by name or by cause of death. We also have included the most popular famous deaths.
Roy Orbison's Death

Roy Orbison
Music
April 23, 1936
December 6, 1988
Heart Attack
The life and death of Roy Orbison:
The Big O. That's the nickname for this singer-songwriter who had a string of solo hit records in the early 1960's and who reinvented himself when his career stalled in the 70's to enjoy new success in the late 1980's as part of a superstar group. However, he also lived through heart wrenching tragedy in his personal life.
Roy Kelton Orbison was born in Vernon, Texas. He was the second son of Orbie Lee Orbison and Nadine Schultz. His dad drilled oil wells and worked as an auto mechanic. Mom was a nurse.
As a Depression-era child, his family moved to Fort Worth, but a local polio outbreak led the family back to Vernon before settling in Wink, Texas. Roy later said he was glad to get out of Wink, describing the town as "football, oil fields, oil, grease and sand."
He needed thick eyeglasses at an early age and later started using dark lenses, which gave him his signature look.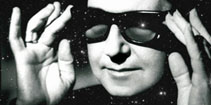 Roy started early with music, getting a guitar at age six and deciding that would be his career at the age of seven. He was a big country music fan and listened to Jimmie Rodgers and Hank Williams.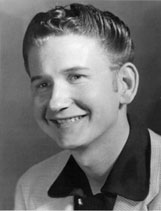 He was part of a band called the Teen Kings in Odessa, Texas and started to get wind of some local guys who were soon destined to be stars…Like Pat Boone, Elvis Presley and Johnny Cash.
Johnny suggested that Roy approach Sam Phillips of Sun Records, home to Elvis, Carl Perkins and Jerry Lee Lewis. At first, Sun wasn't interested, but when they heard the Teen Kings recording of "Ooby Dooby", he wanted to re-record it for Sun. Phillips is said to have liked Roy's guitar playing better than his voice.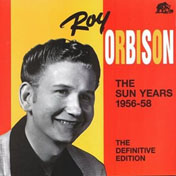 Roy wrote a song called "Claudette" that the Everly Brother's recorded. But the back story to that song was that it was about Claudette Frady…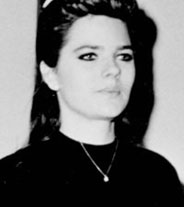 …who married Roy in 1957.
Here's Roy with Claudette and their son Roy DeWayne.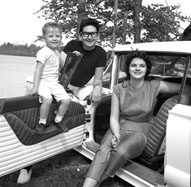 His career was taking off and he was helping to popularize what was called the "Nashville Sound." Roy appeared on American Bandstand on the heels of his hit, "Only the Lonely".
Other hits followed, like "Running Scared" and "Crying".
"Blue Bayou", which Linda Ronstadt successfully covered years later, was another hit for Roy.
He appeared on stage with the Beatles in April, 1963 and developed a close relationship in time with George Harrison – which helped him in later years.
But his touring hurt his family life. Claudette had a fling with the contractor who built their Henderson, Tennessee home. He was writing a song when Claudette announced she was heading to Nashville. He asked her if she needed money and co-writer Bill Dees offered that a pretty woman never needs money.
After hearing that remark, it took Roy less than an hour to write his signature hit.
But by the mid-60's, Roy's life took a difficult turn. He and Claudette divorced, remarried but in June, 1966, while the couple was riding on a motorcycle - Claudette was clipped by the door of a pickup truck that had pulled in front to them and died instantly.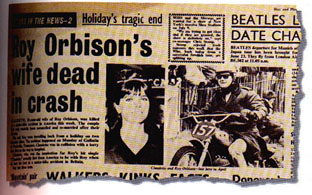 Roy was grieving and turned to work. However, while touring England in September, 1968, he received news that his Tennessee home burned down and his two oldest sons, Roy DeWayne and Wesley, died.
In 1969, he married Barbara Jakobs and they had two sons, Roy Kelton Junior in 1970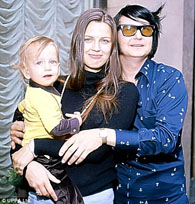 …and Alexander in 1974.
But Orbison's career was fading, even though Roy was inducted in the Rock and Roll Hall of Fame in 1987.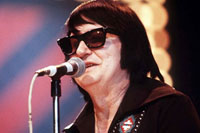 He started collaborating with his old friend George Harrison in 1987 and became part of the Travelling Wilburys, with Harrison, Bob Dylan, Tom Petty and Jeff Lynne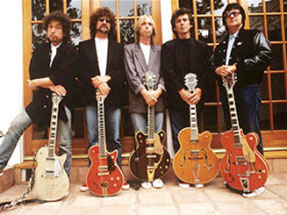 …and they had a big hit together called "End of the Line."
Roy wanted to have a second go at music stardom but confided he was suffering chest pains. In 1988, he died of a heart attack and is buried in this unmarked grave at Westwood Village Memorial Park Cemetery in Los Angeles.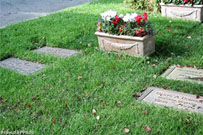 But Roy's also honored on the Hollywood Walk of Fame…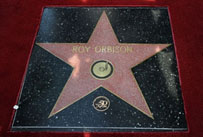 …and has several albums…

…to his credit.