Famously Dead A-Z:

Cause of Death:
View information about Johnny Cash's death here on famously-dead.com. You can view information about Johnny Cash's death and other famous deaths. You can view by name or by cause of death. We also have included the most popular famous deaths.
Johnny Cash's Death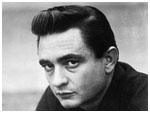 Johnny Cash
Music
February 26, 1932
September 12, 2003
Diabetes
The life and death of Johnny Cash:
He sang songs and he wrote them. He was an actor and an author too and by the time he was done, some considered him one of the Twentieth Century's most influential musicians. Johnny Cash had immense audience appeal and is a member of the Country Music Hall of Fame, the Rock and Roll Hall of Fame and the Gospel Music Hall of Fame.
J.R. Cash was born in Kingsland, Arkansas – the fourth of seven children. His parents, Ray and Carrie Cloveree used initials because they couldn't choose a first name. When he joined the Air Force, the service wouldn't use initials, so he started to use the legal name John R. Cash. He took the stage name Johnny Cash when he signed with Sun Records in 1955.
J.R. started working at age 5 in the Arkansas cotton fields and sang with his family while they picked. The Cash family's economic and personal problems during the Great Depression inspired some of his music.
He was very close to his older brother Jack…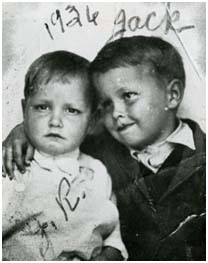 …and J.R. felt a stinging loss when Jack died at the age of 15 in a sawmill accident. On his deathbed, Jack spoke of seeing angels and years later Johnny said he looked forward to seeing his brother again in heaven.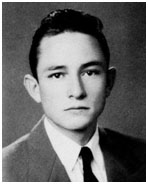 While John was in the Air Force he started a band and his military stint was noted because he was the first radio operator to pick up the news of Soviet dictator Joseph Stalin's death.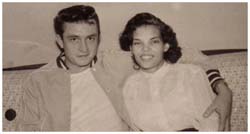 In July, 1951 met a Vivian Liberto – a 17 year old at a roller rink in her native San Antonio, Texas. They dated for three weeks and when Johnny was deployed to Germany they spent the next few years exchanging love letters. The two married in 1954 after his service was complete and the couple had four daughters: Roseanne, Kathy, Cindy and Tara.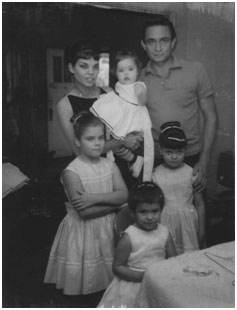 But they divorced in 1966 with Vivian complaining about Johnny's drug and alcohol use, his affairs with other women. Johnny's close relationship with June Carter was another sore spot for her.
Johnny was part of the superstore team at Sun Records, including himself, Jerry Lee Lewis, Carl Perkins and Elvis Presley…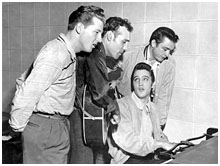 …and they came to be known as the "Million Dollar Quartet."
Johnny's breakthrough came through with "Folsom Prison Blues", which included "I Walk the Line"
"Folsom Prison Blues" made the Country top five and "I Walk the Line" hit number one on the country charts and the Top 20 on the pop charts.
If the 1960's Johnny started touring with the Carter Family, a high powered country act. Johnny's career took on his outlaw image as his drinking and drug use increased.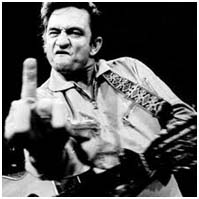 Despite his addictions, "Ring of Fire" became another huge hit - number one on the country music charts and the top 20 on the pop charts.
Johnny had strong feelings for prisoners and performed for prison audiences, spawning two popular albums, "Johnny Cash at Folsom Prison"…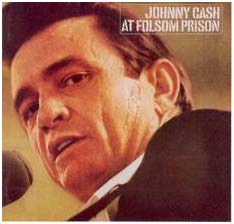 …and "Johnny Cash at San Quentin". That second album included one of his biggest cross-over singles, "A Boy Named Sue."
Johnny even pitched prison reform with President Richard Nixon in 1972 and later became close friends with President Jimmy Carter.
Johnny also had a major film role, co-starring with Kris Kristofferson in "The Last Days of Frank and Jesse James."
On the personal side of his life, 13 years after meeting backstage at the Grand Ole Opry, Johnny proposed to June Carter during a live performance in London, Ontario.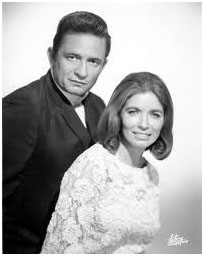 They had a son John Carter Cash.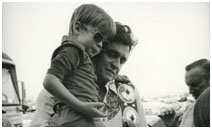 Cash and Carter went on tour together for 35 years and after June Carter died in 2003, Johnny Cash died four months later of complications from diabetes. He'd been diagnosed with autonomic neuropathy associated with diabetes a few years before, which curtailed his touring.
Johnny Cash is buried next to June in Hendersonville Memory Gardens in Hendersonville, Tennessee.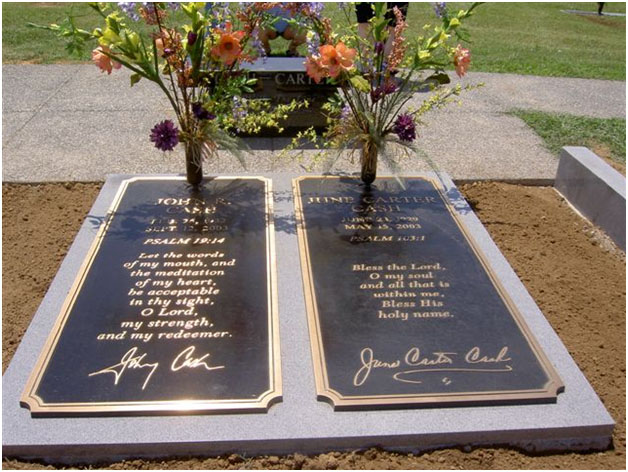 Vivian Liberto…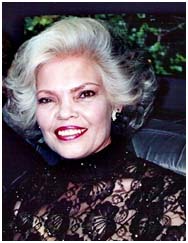 …Johnny's first wife, died at age 71 of complications from lung cancer surgery on May 24, 2005.
Coincidentally, she died on the 50th birthday of Roseanne Cash, the oldest of the four daughters she had with Johnny. Roseanne is a noted country music artist in her own right, as is her half-brother John Carter Cash, June's son.