Famously Dead A-Z:

Cause of Death:
View information about Rod Taylor's death here on famously-dead.com. You can view information about Rod Taylor's death and other famous deaths. You can view by name or by cause of death. We also have included the most popular famous deaths.
Rod Taylor's Death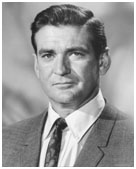 Rod Taylor
Actor
January 11, 1930
January 7, 2015
Heart attack
The life and death of Rod Taylor:
This Australian born actor's film career spanned sixty years, and he appeared in a couple of very memorable movies.
Rodney Sturt Taylor was born in a suburb of Sydney, the only son of construction contractor William and Mona Thompson Taylor, who wrote about one hundred children's books and short stories.
Rod worked briefly as a commercial artist but got the acting bug after seeing Laurence Olivier in a touring production in Australia.
So, he got into the media in Australia, radio at first and then a 1954 film debut in "King of the Coral Sea."
Hollywood beckoned, and Taylor started to land roles in TV anthologies like "Studio 57" and films like "Giant", which co-starred some 1950's heavyweights like James Dean, Rock Hudson and Elizabeth Taylor.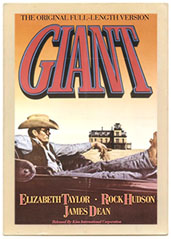 Rod starred in 1960's "The Time Machine", based on the H.G Wells classic.
Taylor had a leading role in a 1961 TV series called "Hong Kong" and made a big impression with audiences in 1963 in Alfred Hitchcock's "The Birds."
Other notable credits included a 1959 "Twilight Zone" episode "And When the Sky Opened".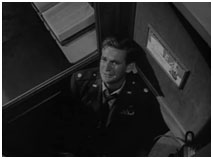 And his later career saw him in various TV parts.
Married three times, Rod was the father of CNN and CNBC reporter Felicia Taylor.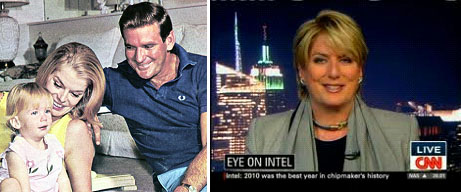 His final role was as Winston Churchill in "Inglorious Basterds" in 2009.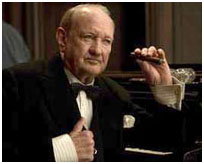 Less than a week shy of his 85th birthday…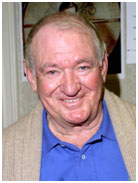 …Rod Taylor suffered a heart attack in Los Angeles and died.