Famously Dead A-Z:

Cause of Death:
View information about Rock Hudson's death here on famously-dead.com. You can view information about Rock Hudson's death and other famous deaths. You can view by name or by cause of death. We also have included the most popular famous deaths.
Rock Hudson's Death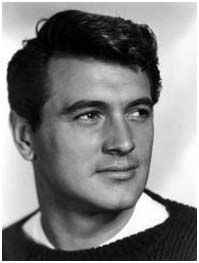 Rock Hudson
Movie actor
November 17, 1925
October 2, 1985
AIDS
He was the epitome of the Hollywood leading man, a 1950's matinee idol who fans loved for his dramatic and romantic comedy roles. However, he was living a secret life and it all came cascading down around him when the disease that claimed his life became known.
Rock Hudson was born Roy Scherer in Winnetka, Illinois. His dad left the family during the Depression and when his mother remarried, he assumed his stepfather's last name, Fitzgerald.
He served in the Navy in World War II. After the fighting ended, Roy headed to Los Angeles but he couldn't gain admission to the University of Southern California's dramatics program because of poor grades. He was driving a truck for a while, until a talent scout got his photo, signed him and changed his name to Rock Hudson.
His first really big film score was in 1956, when he won an Academy Award's "Best Actor" nomination for "Giant". His co-star James Dean was also nominated for best actor. (Yul Brynner won for "The King And I".)
A series of light comedies followed with co-star Doris Day
Hudson also started TV's "McMillan & Wife" in the 1970's but there were rumors throughout that he was homosexual.
He had a wife, Phyllis Gates…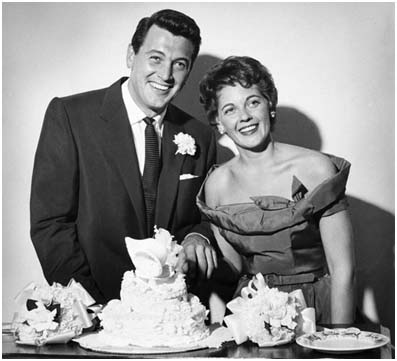 …who reportedly tried to talk him into going straight. But it didn't work. (Many thought the marriage was a sham to hide Rock's secret.)
There was also a rumored affair with Jim Nabors, who played TV's homer Pyle.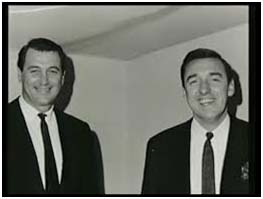 Both men denied it…and because of the rumors stopped talking to each other.
In 1984, Hudson landed a role on ABC's primetime soap opera "Dynasty" …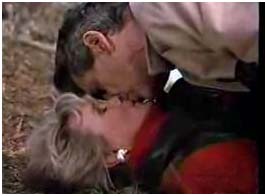 …and planted this kiss on co-star Linda Evans that was heard around the country.
Hudson had AIDS, acquired Immunodeficiency syndrome.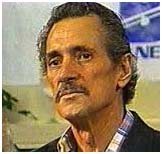 At the time, there was an epidemic of the incurable disease among gay men. It was spread with the co-mingling of bodily fluids.
Hudson's character was written out of the show. And in October, 1985 he died in his sleep, the first major star to die of the dreaded illness.
His publicist Tom Clark later said he believed Hudson contracted the disease through blood transfusions during emergency open heart surgery in 1981.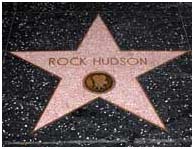 He has a star on Hollywood's Walk of Fame.