Famously Dead A-Z:

Cause of Death:
View information about George Reeves's death here on famously-dead.com. You can view information about George Reeves's death and other famous deaths. You can view by name or by cause of death. We also have included the most popular famous deaths.
George Reeves's Death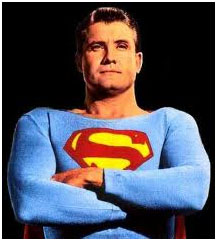 George Reeves
Actor
January 5, 1914
June 16, 1959
Suicide (though some suspected foul play)
The life and death of George Reeves:
To kids growing up in the 1950's, it was unbelievable news. Superman is dead? Shot Dead? How could the Man of Steel, "faster than a speeding bullet" be dead?
But he was. Actor George Reeves, the actor who portrayed Superman in the popular 1950's TV series "The Adventures of Superman" was indeed shot dead. It was ruled a suicide, but later others speculated that Reeves might have been murdered.
He was born George Keefer Brewer in Woolstock, Iowa and his parents separated soon after his birth. His mother married George Bessolo and George adopted his last name. When his mother divorced his step-dad, George's mom told him the man committed suicide. George didn't learn for several years that Bessolo was still alive.
George started acting and singing in high school and continued while attending Pasadena Junior college. He even took up boxing but his mother forced him to quit, fearing his actor-like face would get messed up.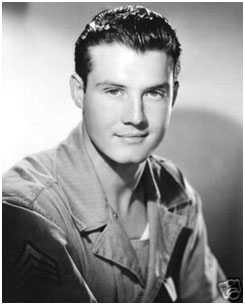 George never really liked the Superman role.
Reeves felt his career was stymied because he was typecast as Superman. He had appeared earlier in his career in a brief role as one of Scarlett O'Hara suitors in in "Gone with the Wind".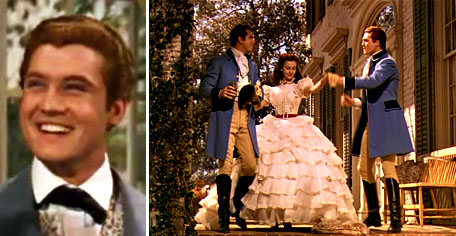 He also appeared in "From Here to Eternity" with Burt Lancaster (and Frank Sinatra)…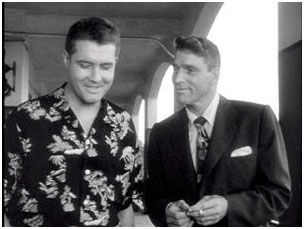 …making for small roles in two films that won Academy Awards for Best Picture.
He also appeared in some B movies with James Cagney and future president Ronald Reagan.
George was drafted in 1943 and assigned to the U.S Army Air Forces and appeared in the Broadway show Winged Victory and some training films.
In June 1951, he grudgingly accept the lead role in the new TV series "The Adventures of Superman" He didn't really want to do it and felt no one would ever see him in it.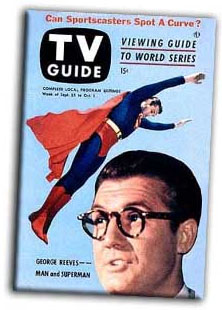 He was amazed how it caught on with kids and in 1952, the struggling ABC television network picked it up and his fame grew.
Seeing himself as a role model, Reeves even quit smoking. And he tried to keep his private life quiet, including his ongoing relationship with Toni Mannix…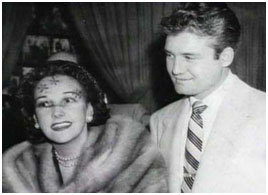 …wife of the General Manager at MGM, George Mannix.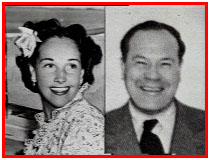 After two seasons Reeves wanted out of Superman to do other things. But the show kept going.
He broke up with Mannix in 1958 and was engaged to Leonore Lemmon.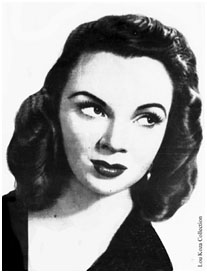 And then, in the early morning hours of June 19, 1959, George Reeves died of a gunshot wound to the head at his home in the Benedict Canyon section of Los Angeles.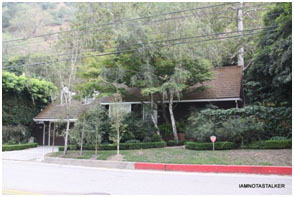 Earlier in the evening he and his fiancé Leonore had been eating and drinking with friends and angrily came out of his bedroom when awakened by noise made by some guests remaining downstairs.
Police say he stayed with the folks for a while, had a drink and then went back to bed. He was described as still being in a bad mood. A single gunshot was then heard from upstairs and Reeves naked body was found on the bed.
It was ruled a suicide, traced to Reeves' career disappointments.
But others immediately cast doubt on hat conclusion and noted there was no gunpowder residue on his skin, weakening the suicide argument.
Questions about his death were brought into focus in the 2006 film "Hollywoodland", in which Ben Affleck portrayed Reeves. That movie offers three scenarios for his death: suicide, a semi accidental shooting by his fiancée Leonore and a murder ordered by the cuckolded Eddie Mannix, the MGM exec whose wife he'd been dallying with.
Toni Mannix died in 1983 of Alzheimer's disease and it's been claimed she confessed to a Catholic priest that she had Reeves killed. But charges were never filed.