Famously Dead A-Z:

Cause of Death:
View information about Donna Douglas's death here on famously-dead.com. You can view information about Donna Douglas's death and other famous deaths. You can view by name or by cause of death. We also have included the most popular famous deaths.
Donna Douglas's Death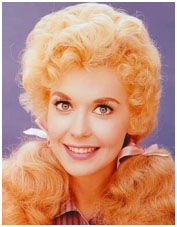 Donna Douglas
Actress
September 26, 1933
January 1, 2015
Cancer
The life and death of Donna Douglas:
Her claim to fame was her role as the Blonde Bombshell Hillbilly from Beverly Hills.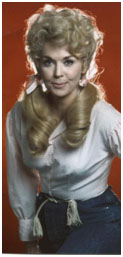 But Donna Douglas had some other well-known acting roles in addition to playing Elly Mae Clampett on the popular 1960's CBS sitcom "The Beverly Hillbillies" And she even successfully settled a claim when a Barbie doll was released with the name and likeness of "Elly Mae."
She was born Doris Smith in the town of Pride, Louisiana, an only child. She attended a local Catholic High School and won some local beauty titles including "Miss Baton Rouge" and Miss New Orleans" in 1957.
Then it was off to New York for a career in show business and she started out as an illustration model in toothpaste ads.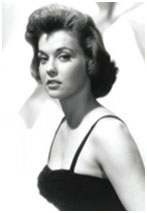 Some of her early roles were walk-ons for the Perry Como and Steve Allen shows. Dramatic roles followed in the Twilight Zone, like the well-remembered "The Eye of the Beholder".
However, Donna's biggest role came in 1962 when she won the role of Elly Mae in "The Beverly Hillbillies"
That show ran nine years and Douglas remained close friends with its star, Buddy Ebsen. There was a reunion movie that only a few of the original cast members appeared in, including Donna and Buddy.
In 1966, while her TV show was in hiatus, Donna even co-starred in a movie with Elvis Presley, "Frankie & Johnny".
Years earlier, in 1959, she had a dramatic role in the film "Career", opposite Dean Martin, Shirley MacLaine and Tony Franciosa.
After her acting career ended, Donna got a real estate license and performed as a gospel singer. She also wrote a series of religious books called "Donna's Critters & Kids"
Fast forward to 2010, when Donna sued CBS and Mattel because they came out with an Elly Mae Barbie doll that she didn't authorize. Her suit said the packaging featured a picture of her portraying the character.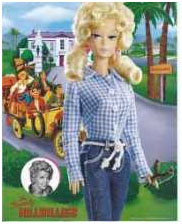 She settled the dispute the following year. Donna was seeking $75,000 although the exact settlement terms were not revealed.
She wasn't as successful in a 1993 lawsuit against Walt Disney Pictures, Whoopi Goldberg and Bette Midler when Donna claimed the movie "Sister Act" plagiarized a book she'd written, "A Nun in the Closet". The court ruled in favor of Disney and its co-defendants.
Donna married twice to Roland Bourgeois in 1949. They had a son, her only child, and divorced in 1954. She married Beverly Hillbillies Director Robert Leeds in 1971 and they split in 1980.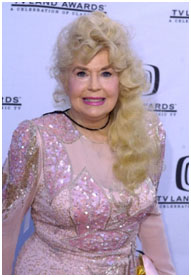 Donna died on New Year's Day, 2015 at the age of 82 of pancreatic cancer in Louisiana, surrounded by family and friends.