Famously Dead A-Z:

Cause of Death:
View information about Steve Allen's death here on famously-dead.com. You can view information about Steve Allen's death and other famous deaths. You can view by name or by cause of death. We also have included the most popular famous deaths.
Steve Allen's Death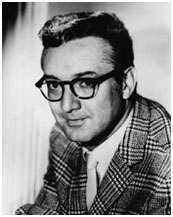 Steve Allen
Comedian, Actor, Writer, TV Personality
December 26, 1921
October 30, 2000
Heart Attack, triggered by shock from Car Crash
The life and death of Steve Allen:
Here's one of the pioneering funnymen from the earliest days of television. Steve Allen made the jump from network radio to TV in the 1950's and launched the Tonight show on NBC before moving on to other projects, including prime time television, movies, songwriting and book writing.
Stephen Valentine Patrick William Allen was born in New York City to the husband and wife vaudeville team of Billy and Isabelle Allen.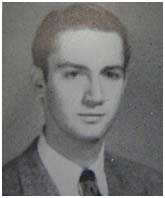 He broke into radio in Arizona at Phoenix station KOY and after an Army stint at Camp Roberts, California, he became an announcer for KFAC is Los Angeles, before joining the Mutual Broadcasting System in 1946.
Steve had another big career move when he moved to the CBS Radio powerhouse KNX in Los Angeles, where he mixed music and talk and it eventually morphed into a late night talk show. One night, when his guest star didn't show up, he worked his way into the audience and ad-libbed. It was a big hit and he soon had national exposure.
His first TV job came as a wrestling announcer, though he knew nothing about wrestling. He invented the names for some of the holds and they're still being used today.
Meantime, things were progressing nicely at CBS where he got a weekly prime time radio show and then, in 1950, made the leap to TV with "The Steve Allen Show". He really got the national spotlight when he guest hosted Arthur Godfrey's talent scouts and started to appear on "What's My Line" as a regular.
When he left CBS in 1953, he pioneered the late night TV talk format with "The Tonight Show" in 1954.
Steve moved to prime time on NBC in 1956. Jack Parr succeeded him, followed by the legendary Johnny Carson.
Steve played bandleader Benny Goodman in the movie about Goodman's life.
Allen wrote thousands of songs…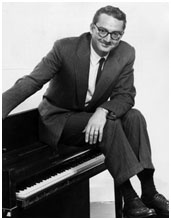 …and won a 1953 Grammy Award for Best Jazz Composition for "The Gravy Waltz".
And he also wrote more than fifty books.
He also wrote his theme song "This Could Be the Start of Something Big". And he performed it along with Ann Sothern, Dinah Shore, Frank Sinatra, Steve Lawrence and Eydie Gorme from this February, 1958 edition of his show.
Steve married Dorothy Goodman in 1943 and they had three children but divorced in 1952. He married actress Jayne Meadows in 1954.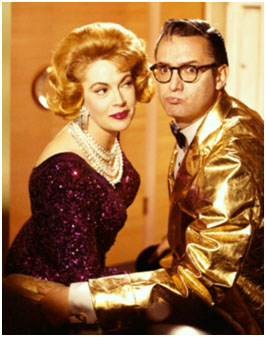 They had a son and remained married until his death in 2000.
And he died under very unusual circumstances. Allen was involved in a minor car accident on October 30, 2000 and kind of shrugged it off, not feeling any serious injuries. But apparently the stress he felt from the crash took an immediate toll and he was felled by a heart attack a few hours later at age 78. He hadn't told anyone about the car accident.
Steve Allen's buried in an unmarked grave at Forest Lawn Memorial Park in Los Angeles and he's honored with not one but two stars on the Hollywood Walk of Fame, for Radio and TV.