Famously Dead A-Z:

Cause of Death:
View information about Jerry Lewis's death here on famously-dead.com. You can view information about Jerry Lewis's death and other famous deaths. You can view by name or by cause of death. We also have included the most popular famous deaths.
Jerry Lewis's Death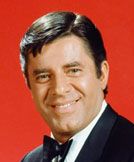 Jerry Lewis
Actor, Comic, Singer, Humanitarian & Telethon Host
March 16, 1926
August 20, 2017
Heart Disease
The life and death of Jerry Lewis:
This slapstick comic was part of one of the most famous music and comedy teams of the 20th century. Together he and his crooning partner starred on radio and made several movies together before breaking up in a very distinct split. But he went on to a career as a solo actor in a series of goofball comedies. And he worked for decades as the host of a Labor Day telephone to benefit his favorite charity. He died at the ripe old age of 91 of natural causes.
He was born Joseph Levitch in Newark New Jersey to a pair of Russian Jewish parents. Both were in the entertainment business. His Father Daniel was an MC and vaudeville performer and called himself Danny Lewis. His mom, the former Rachel Brodsky, played piano at a radio station.
Young Joseph had an early start in the business, starting to perform alongside his parents at the age of five in the Catskill Mountains. By the time he was 15 he was minding the lyrics to songs on records, always the clown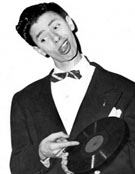 He changed his name professionally to Jerry Lewis. He didn't want to be mistaken for the heavyweight boxing champion Joe Louis or fellow comedian Joe E. Lewis, so he dropped the Joey from his original stage name.
The other thing he dropped was out of high school in the 10th grade. And he was rejected for military service during World War Two because he had a heart murmur.
His career really began to take off in the mid-1940s when he teamed up with singer Dean Martin.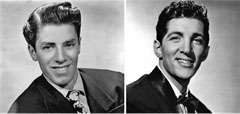 Theirs was an improv act in which they played off each other rather than off a planned script.
They quickly achieved national stardom first as nightclub entertainers and then with their own radio show. That was followed by a series of films for common studios, which led to 14 more movies.
Martin & Lewis was also had a comic book series named after them from 1952 to 1957. But Dean Martin became the less important partner in the team and the duel ended their work together in July of 1956.
While Dean Martin went on to his own very successful nightclub, recording, film and television career, Jerry plunged ahead on his own.
He started doing nightclub work in Las Vegas…and his singing caught the attention of Capitol Record, which led to some popular albums.
He signed to play nightclub stints at The Sands in Las Vegas and then had a solo TV show on NBC in 1957.
Nightclub appearances followed in other big cities and then came a series of solo movies…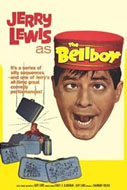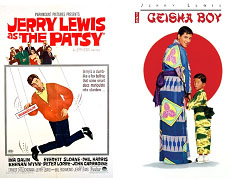 His goofy humor was far from sophisticated…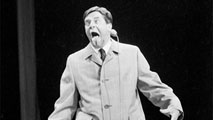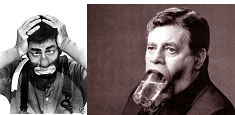 …but did maintain his core audience, especially in France where his comedy was revered.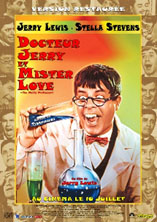 Here's a typical Jerry Lewis scene, from the film "The Ladies Man":
Jerry is also remembered for his fundraising work for the Muscular Dystrophy Association, raising over 2-point-6 billion dollars for the cause and hosting telethons from 1952 to 1959 and then, every year from 1966 to 2010, when he was unceremoniously dumped as host. Five years later, he recorded a video for the organization, honoring its rebranding.
As far as Dean Martin went, they had a clean break – not appearing in the same place from 1961 until they had a surprise reunion in 1976 at Jerry's MDA Telethon…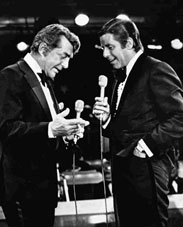 …in a surprise engineered by Dean's Rat Pack buddy, Frank Sinatra.
Dean and Jerry eventually got it together on their one when Dean's son, Dean Paul Martin, died in a plane crash. Jerry even sang Happy Birthday for Martin's 72nd birthday.
There was also a string of Jerry Lewis Cinema movie houses.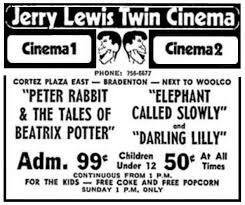 Jerry married the former Esther Grace Calonico, also known as Patti Palmer in 1944.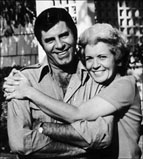 They divorced in 1980 but had four sons and a daughter together (an adopted son too), including Gary Lewis, lead of the 1960's pop group Gary Lewis & The playboys and seen here with his wife, Jerry and one of Jerry's grandkids.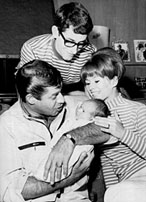 Jerry's second wife was Vegas dancer SanDee Pitnick, whom he married in 1983, when she was 32.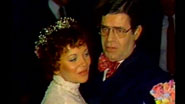 In his later years, Jerry suffered through several illnesses and an addiction to Percodan after a back injury he suffered in a pratfall from a Piano at The Sands in Las Vegas in 1965.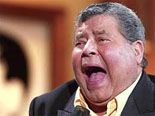 He died at his Las Vegas home at the age of 91. It was originally attributed to natural causes but was later updated to reflect late stage heart disease.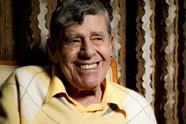 Thanks to all his accomplishments, Jerry is honored on Hollywood's Walk of Fame.