Famously Dead A-Z:

Cause of Death:
View information about Steven Sotloff's death here on famously-dead.com. You can view information about Steven Sotloff's death and other famous deaths. You can view by name or by cause of death. We also have included the most popular famous deaths.
Steven Sotloff's Death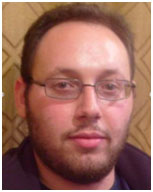 Steven Sotloff
Journalist
May 11, 1983
September 2, 2014
Decapitation
The life and death of Steven Sotloff
He was the second American journalist to be decapitated within a few weeks' time by terrorists working on the behalf of the Islamic state, or ISIS. A video released by ISIS showed his beheading, which led President Barack Obama…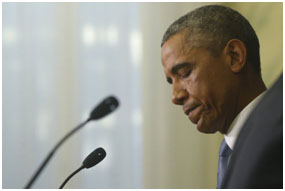 …to state that the US would take action to degrade and destroy the militant group.
Steven Joel Sotloff grew up in Florida…

…his parents Arthur and Shirley residing in Pinecrest.
Steven was also a citizen of Israel and was the grandson of Holocaust survivors.
Sotloff attended local schools in Florida and attended the University of Central Florida with a major in journalism, but didn't graduate from that school.
Sotloff kept his Jewish faith secret during his work in Muslim countries and also during his captivity, fearing the information would danger his release.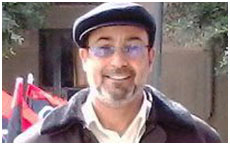 His career in the Middle East began during the Arab Spring and he worked Time magazine and the Christian Science Monitor.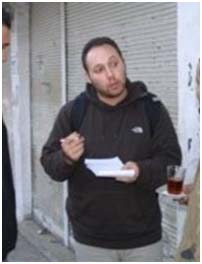 He was kidnapped August 4, 2013 near Aleppo in Syria, after crossing the border from Turkey.
His family kept the news a secret, fearing he'd be harmed if they went public with it. The family and government agencies worked in private to gain his freedom for over year.
It was not to be. A little more than a year after being kidnapped, on August 19, 2014, ISIS released a video showing the beheading of photojournalist James Foley...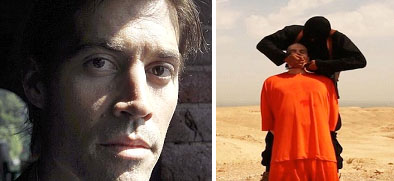 …and at the end they said Sotloff would be next…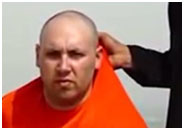 …if President Obama didn't end air strikes against ISIS. The U.S. continued the bombing.
Sotloff's mother Shirley pleaded for her son's safe release.
However, on September 2 another video was released in which ISIS had Sotloff read the following statement
And the ISIS henchmen who killed Sotloff had this message for President Obama
After Sotloff was killed, the same executioner held another orange jumpsuit of a prisoner in a warning that more carnage would come, unless the alliance against the Islamic State backed off.
A September 5th memorial service was held for Steve Sotloff in his hometown of Pinecrest
Sotloff's Rabbi Terry Bookman spoke about the murdered 31 year old.