Famously Dead A-Z:

Cause of Death:
View information about Michael Kennedy's death here on famously-dead.com. You can view information about Michael Kennedy's death and other famous deaths. You can view by name or by cause of death. We also have included the most popular famous deaths.
Michael Kennedy's Death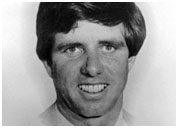 Michael Kennedy
Victim
February 27, 1958
December 31, 1997
Skiing
The life and death of Michael Kennedy:
He was another in a long line of star crossed Kennedy's. Born into fantastic wealth, he was schooled at Harvard and the University of Virginia School Law. But a New Year's Eve mistake on the ski slopes in Aspen, Colorado ended his life at age 39.
Michael LeMoyne Kennedy was the sixth of eleven children of Robert F. Kennedy and Ethel Skakel Kennedy.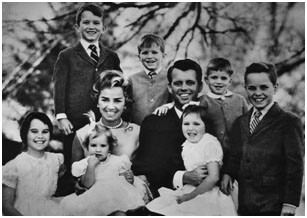 He married Victoria Gifford…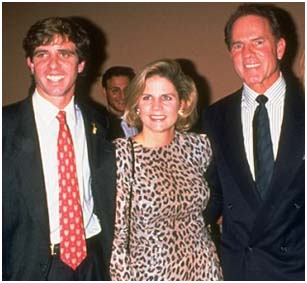 …the daughter of former pro football star and sportscaster Frank Gifford and his first wife Maxine, in March 1981. They had three children, Michael, Kyle and Rory.
Career-wise, Kennedy headed his brother Joe's non-profit organization, Citizens Energy Corporation. He also helped in his Uncle Ted Kennedy's successful 1994 re-election campaign against Mitt Romney.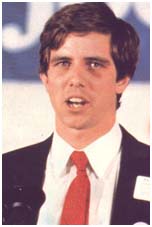 Trouble came in 1997 when Michael was accused of having a three year affair with the family's former babysitter when she was as young as 14. Kennedy submitted to and passed a series of life detector tests in which he claimed they didn't start their affair until she was 16, the legal age of consent in Massachusetts at the time. Michael was under investigation for statutory rape charges but the babysitter wouldn't cooperate with prosecutors.
After the scandal broke, Victoria left Michael and he eventually checked into an alcohol rehab center in Maryland.
On New Year's Eve, 1997, Michael was playing football…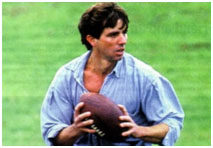 …while on skis with several other members of the Kennedy family. Michael wasn't wearing a helmet or other safety equipment when he tried to catch a pass, eyes on the ball. Kennedy slammed head first into a tree and died of his injuries.
In dispute, whether the family had been warned to stop playing football by the ski patrol. Some say warnings were issued, while others say they weren't.
After a funeral near the Kennedy's Hyannis Port compound…

…Michael Kennedy was buried at Holyhood Cemetery in Brookline, Massachusetts.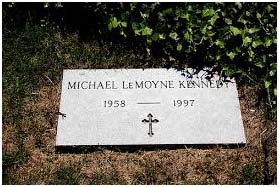 He told a friend he would try to reconcile with his wife in the New Year.