Famously Dead A-Z:

Cause of Death:
View information about Tom Landry's death here on famously-dead.com. You can view information about Tom Landry's death and other famous deaths. You can view by name or by cause of death. We also have included the most popular famous deaths.
Tom Landry's Death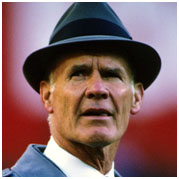 Tom Landry
Football
September 11, 1924
February 12, 2000
Leukemia / Cancer
The life and death of Tom Landry:
He's one of the true coaching legends of the National Football League, who used his knowledge as a defensive player to set up new formations and other innovations, and always adding a splash of true sideline style.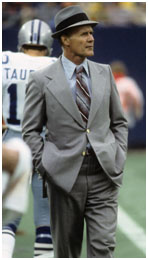 Revered for his accomplishments, he set the record for consecutive years coaching the same team: the Dallas Cowboys.
Born Thomas Wade Landry in Mission Texas, he was the second of four children born to Ray and Ruth Landry. His Dad had been an athlete himself, playing baseball and football and Tom starred at several positions for his high school football team in Mission.
Landry attended the University of Texas in Austin and served in the US Army Air corps during World War II. He returned to the University of Texas after his service and also became a Methodist Sunday School teacher.
Landry turned to pro football with the All-America Football Conference for the New York Yankees in 1949. But when the league folded the following year, he joined the cross town New York Giants, where he played safety.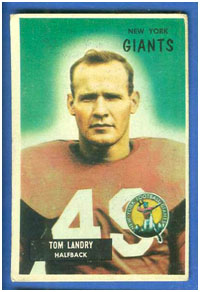 He became the team's defensive coordinator in 1954 and made a dream combination with another man destined to become a head coaching legend, Vince Lombardi.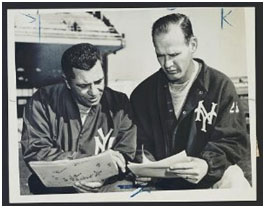 While with the Giants, Tom developed the four-three defense (four linemen and three linebackers), which he later enhanced with the Dallas Cowboys as the "flex defense", designed to stop the other team's running game.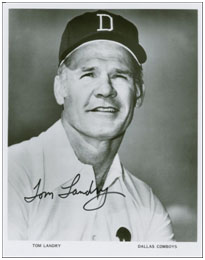 He joined Dallas as their head coach in their first season in the league, when they had a pathetic 0-11-1 record. But he got the franchise in shape quickly and when he was done, Landry boasted a 270-178-6 career record, including two Super Bowl victories…

…five NFC titles and 13 Divisional titles. Those 170 wins are the third most wins all time for an NFL coach.
Landry lasted with the Cowboys as head coach until February, 1989 when he was dismissed after the team was sold to Jerry Jones…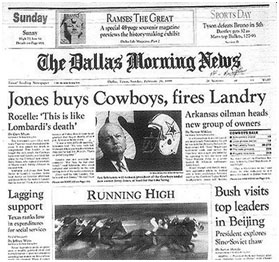 …and he was replaced by Jimmy Johnson.
Tom was elected to the Pro Football Hall of Fame in 1990, less than two years after his last game.
Tom married Alicia Wiggs in January, 1949 and they were together 51 years until he died.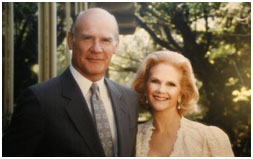 The couple had a son and two daughters.
Landry died after battling Leukemia and his funeral service was held at Highland Park United Methodist Church, where he was an active member for 43 years.
There's a statue of Landry outside the Cowboys' home field in Irving, Texas.

He's buried with his wife at the Sparkman Hillcrest Memorial Park Cemetery in Dallas.