Famously Dead A-Z:

Cause of Death:
View information about Frank Gifford's death here on famously-dead.com. You can view information about Frank Gifford's death and other famous deaths. You can view by name or by cause of death. We also have included the most popular famous deaths.
Frank Gifford's Death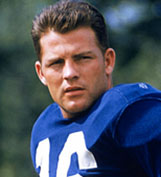 Frank Gifford
Football
August 16, 1930
August 9, 2015
Natural Causes
The life and death of Frank Gifford:
For years he was the face of the National Football League, first as a talented halfback and receiver for the New York Giants in the years when the league was gaining popularity among TV audiences and then for nearly three decades as the voice of ABC-TV's Monday Night Football.
Francis Newton Gifford was born in Santa Monica, California and grew up during the Great Depression. His father Weldon was an oil driller. His mother was the former Lola Mae Hawkins.
Frank graduated from Bakersfield High School but his weak grades prevented him from getting an athletic scholarship to the University of Southern California. So he played football at Bakersfield Junior College and got the grades needed to attend USC, where he then starred as a football player.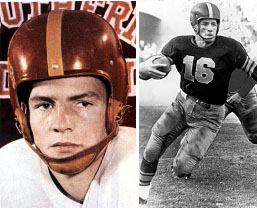 He was drafted as a halfback by the New York Giants and played both offense and defense in the early part of his career. This was when pro football was gaining greater popularity and was growing its national audience.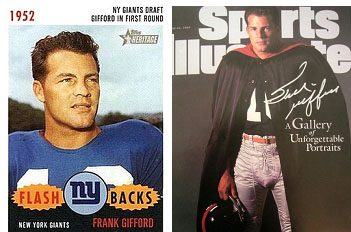 His movie star looks didn't hurt either and the Giants were NFL champions in 1956 as Frank was named the league MVP.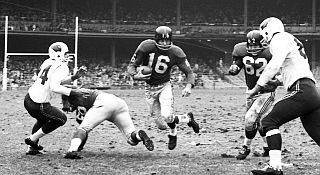 They also went on to fame in the 1958 Championship game against the Baltimore Colts and Johnny Unitas and although New York lost in sudden-death overtime, pro football was on the map with the TV audience. It was a harbinger of things to come for Mr. Gifford.
In the meantime, he racked up an impressive playing career that included five league championship games and eight Pro Bowl appearances - as a defensive back, running back and wide receiver.
In the 1960 season he was injured with a vicious head injury against the Philadelphia Eagles. Chuck Bednarek was seen celebrating in a famous photo as Frank lay flattened on the field.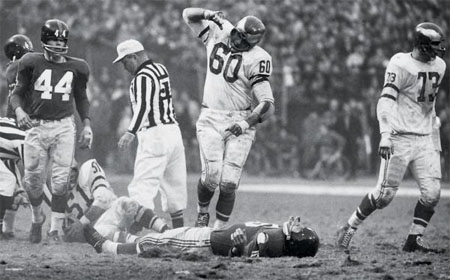 Injured at the height of his game, Gifford retired in 1961 only to attempt to come back in 1962. That lasted two years and he was not his former self. However, he was inducted into the Pro Football Hall of Fame in 1977. And by that time, he was a mainstay for football fans in a whole new field.
You see, during his playing days he starred in a lot of commercials…
…and used this new expertise behind the mic and camera, first in radio and TV sports reporting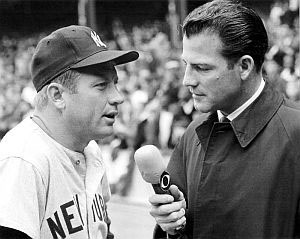 …seen here with another New York sports legend, Mickey Mantle, and then moving into sports play by play.
Gifford broadcast football, basketball and golf for CBS and starting in 1971, went on as the primary voice for ABC-TV's Monday Night Football – a gig that lasted 27 years.
Frank was married three times.
He and college sweetheart Maxine Avis Ewart married in January, 1952 when she became pregnant…and they had three children: Jeff, Kyle and Victoria.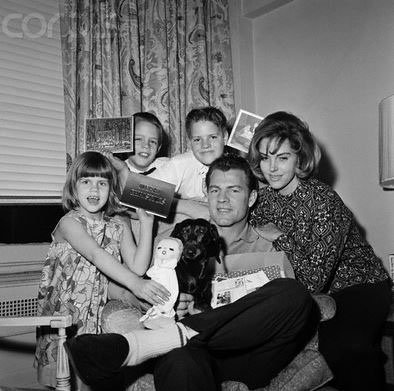 Victoria eventually married Michael Kennedy,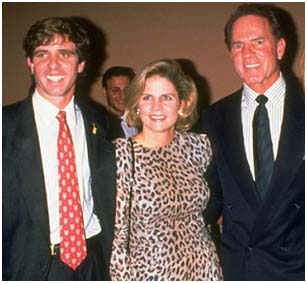 …son of Robert Kennedy and his wife Ethel.
Gifford then married a fitness trainer named Astrid Lindley and they were together from 1978 to 1986.
The first two marriages ended in divorce.
His most famous spouse was the TV talk show host Kathie Lee Gifford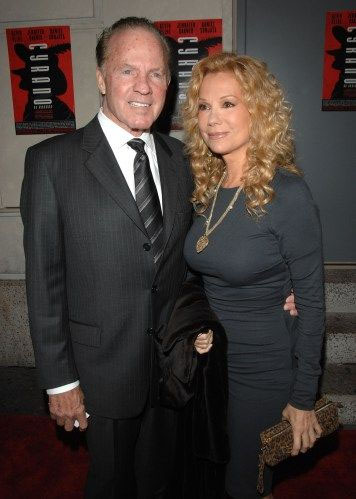 ...and they had two children together – son Cody and daughter Cassidy.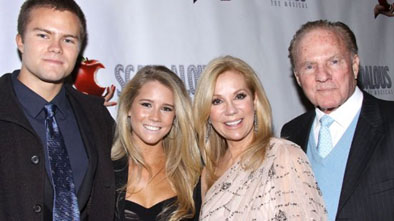 But according to a book written by Johnny Carson's former lawyer, Henry Bushkin, Gifford had a fling with Carson's wife Joanne in 1970.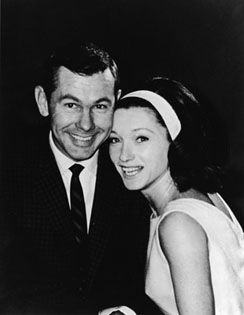 There was some added controversy in his relationship with Kathie Lee when Frank was caught lying about an affair with airline stewardess Suzen Johnson…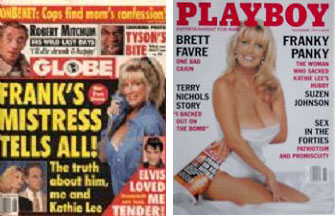 …and his Monday night Football gig ended soon after.
But Kathie Lee stood by him and he was survived by her when Frank died of natural causes a week shy of his 85th birthday at his Greenwich, Connecticut home.
He was buried in a family plot near their home and left a twenty million dollar personal fortune. His widow got about half with the rest evenly split among his children.