Famously Dead A-Z:

Cause of Death:
View information about Alvin Dark's death here on famously-dead.com. You can view information about Alvin Dark's death and other famous deaths. You can view by name or by cause of death. We also have included the most popular famous deaths.
Alvin Dark's Death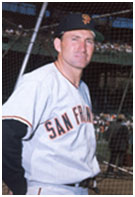 Alvin Dark
Baseball
January 7, 1922
November 13, 2014
Alzheimer's disease
The life and death of Alvin Dark:
He was a stand-out performer on the field and as a big league manager but his controversial comments helped to keep him out of baseball's Hall of Fame.
Alvin Ralph Dark was born in Comanche, Oklahoma and raised in Louisiana. He studied at Louisiana State University and was a star athlete in both baseball and football.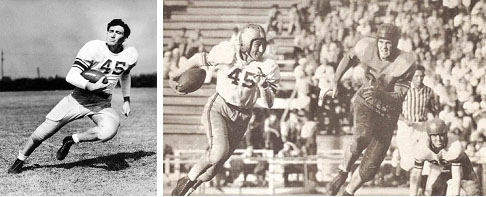 In fact, he was selected by the Philadelphia Eagles in the 1945 NFL draft.
But Al went off to serve as a Marine officer in Asia in World War II and when he came home he chose baseball as his career. (Some baseball writers theorized his late start in his career because of his war service also hampered his Hall of Fame prospects.)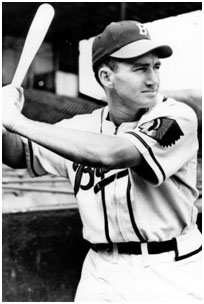 In his first season in 1948 with the Boston Braves, he was not only named National League Rookie of the Year but he finished third in Most Valuable Player voting, as he helped to lead the Braves to the World Series, which they lost to the Cleveland Indians.
At the end of the following season Al was traded to the New York Giants…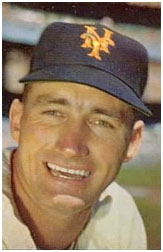 …and had several great seasons. Named team captain by manager Leo Durocher, Dark helped lead the Giants to the 1951 World Series, which they lost of the New York Yankees, even though Dark hit for a very strong .417 average in the 6 game Series.
Dark had another stab at the Series with the Giants 1954, when they won another pennant and won the Championship against Cleveland.
He was the starting National League shortstop in the All-Star games of 1951, 1952, and 1954 and he was chosen as the greatest shortstop in Giants' team history by fans in a 1969 poll.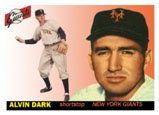 Dark wound down his playing career with the St. Louis Cardinals…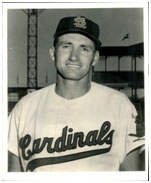 …and was later with the Chicago Cubs and Philadelphia Phillies, finishing up with the Braves, who were by then in Milwaukee.
When his playing days were over, Al Dark became a successful manager…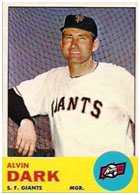 …winning a pennant for the Giants in San Francisco in 1962, but losing again of the World Series to the Yankees.
But Dark won a world championship in the Bay Area, leading the Oakland A's to a World Series title in 1974.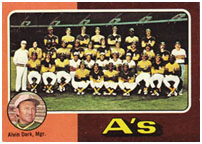 He's only one of a few managers to have won pennants in both leagues. Al also managed the A's earlier in Kansas City, the Cleveland Indians and the San Diego Padres.

But Dark was embroiled in controversy in 1964 when he was quoted as complaining about the number of black and Hispanic players on his team. He was quoted as saying" they are just not able to perform up to the white player when it comes to mental alertness."
Dark insisted he was misquoted. Willie Mays came to his defense and Mays calmed the team down. Jackie Robinson, a former rival on the Brooklyn Dodgers, said he found Dark to be a gentleman and unbiased.
But Dark took particular issue with the speaking of Spanish in the clubhouse and had a very public dispute going with his star first baseman Orlando Cepeda.
Ironically, during the 1950's, considered the Golden Age of New York City baseball – with the Word Series in town every year from 1949 through 1958 - there were three standout shortstops: the Yankees' Phil Rizzuto, the Dodgers' Pee-Wee Reese and Al Dark of the New York Giants.

Dark had better statistics than the other two in terms of batting average and power. He also won a World Series as a manager and won pennants in both leagues. However, Al never made it to baseball's Hall of Fame while both Reese and Rizzuto are members.
Dark's marriage to his first wife Adrienne ended in divorce and he was survived by his second wife Jackie, with whom he'd had a long running affair, even while he was married to Adrienne. He also had several children, grandchildren and great grandchildren.
A devout Southern Baptist, Al created a foundation to provide financial support for Christian and said he believed that the Giants won the 1951 pennant in a dramatic playoff against Brooklyn because it was "part of the Lord's plan."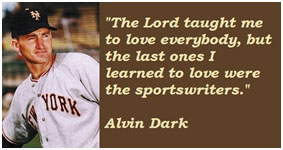 Alvin Dark died at the age of 92 from the effects of Alzheimer's disease. He's buried near his home in Easley, South Carolina.