Famously Dead A-Z:

Cause of Death:
View information about Phil Everly's death here on famously-dead.com. You can view information about Phil Everly's death and other famous deaths. You can view by name or by cause of death. We also have included the most popular famous deaths.
Phil Everly's Death

Phil Everly
Singer
January 19, 1939
January 3, 2014
Emphysema
The life and death of Phil Everly:
He was half of a ground breaking sibling duo, The Everly Brothers…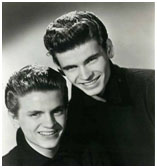 …who helped to transform the sound of popular music in the 1950's, combining a country sound with Rock and Roll. Though he and his older brother broke up their act for several years, they were able to patch up their differences and reunited to perform again.
Phillip Everly was roughly two years younger than his brother Isaac Donald, who went by the name Don. Phil was born in Chicago to Ike Everly, a guitarist and his wife Margaret Embry Everly. The brothers grew up in Shenandoah, Iowa and later moved to Knoxville, Tennessee where they attended high school.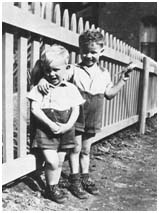 Their father had a radio show in Shenandoah with his wife and the boys and they sang on his show, getting their feet wet in the business. They also travelled in the area, singing as the Everly Family.
Family friend and country music guitarist Chet Atkins helped the brothers transform from the broader family act into a duo…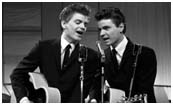 …and although their first recordings for Columbia Records flopped, they had a break-through hit with "Bye Bye Love" in 1957 – going to Number Two on the pop charts, topped only by Elvis Presley's "Teddy Bear."
Bigger hits followed with Cadence, including "Wake up Little Susie."
"All I Have to do is Dream" was another giant hit from that era.
Other notable songs were "Bird Dog" and "Problems." Don wrote "Till I Kissed You" and it climbed to Number 4 on the U.S. pop charts.
The Everly's toured with one of the era's other big stars, Buddy Holly. Phil was a pallbearer at Buddy's funeral after his February, 1959 plane crash.
They were still riding high as the '60's dawned as they moved from Cadence to Warner Brothers with "Cathy's Clown", followed by "Walk Right Back". Cadence released a single from their vaults, "When Will I Be Loved" (later reprised Ronstadt.)
Their record sales stalled after he enlisted in the Marine Corps Reserve for six months, instead of being drafted into a two year Army stint. However, after resuming their music career after release from the service, their personal lives started to spin out of control.
There were drug related problems with speed and the then unregulated Ritalin. Don's condition was more severe with a three year addiction culminating with a nervous breakdown. When they tried a tour to Britain, Don couldn't hack it and Phil had to perform with their bass player.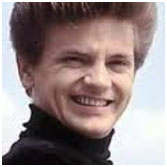 By the time the Beatles and other British rockers stormed the U.S in 1964, the Everly Brothers were a faded act. Ironically, the Beatles were greatly influenced by them. In fact, John Lennon and Paul McCartney once referred to themselves as "the English Everly Brothers" and based vocals on "Please Please Me" on "Cathy's Clown." The Everly's were still popular in Canada and the United Kingdom, though and their records were selling there.
Here they are in a 1964 concert performance.
By the end of the 60's their records stopped selling and in 1970 they were summer replacement hosts on Johnny Cash's TV show. Things reached a boiling point in the early '70's when they announced their final show together would be at California's Knott's Berry Farm on July 14, 1973. During the show, they pushed each other's buttons so severely that Phil smashed his guitar on stage and walked off the stage.
Don ended the show by himself and so did their act. In fact, it's reported they didn't speak to each other for the next ten years except when they attended their dad Ike's 1975 funeral.
They embarked on solo careers – Phil singing backup for Roy Wood and Warren Zevon. Phil also wrote "Don't Say You Don't Love Me No More" for the Clint Eastwood movie "Every Which Way but Loose" on 1978.
By 1983, Phil and his older brother patched up their differences and their act …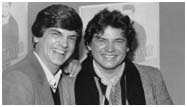 …with a reunion concert at London's Royal Albert Hall in September, 1983.
The brothers were a featured act in Simon & Garfunkel's "Old Friends" reunion tour in 2003 and 2004.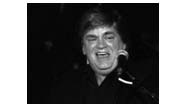 Phil kept performing through 2006.

Phil Everly died just a couple of weeks before turning 75.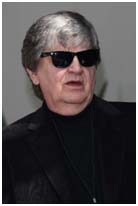 The cause was a combination of emphysema and bronchitis, traced to his lifetime smoking habit. Phil was survived by his wife Patti…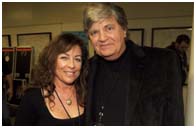 …sons Jason and Chris, his mother, brother Don and two granddaughters.
The Everly Brothers were elected to the Rock and Roll Hall of Fame on 1986 and inducted in the Country Music Hall of Fame in 2001.