Famously Dead A-Z:

Cause of Death:
View information about Mary Wells's death here on famously-dead.com. You can view information about Mary Wells's death and other famous deaths. You can view by name or by cause of death. We also have included the most popular famous deaths.
Mary Wells's Death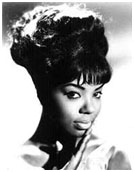 Mary Wells
Singer
May 13, 1943
July 26, 1992
Cancer
The life and death of Mary Wells:
She was the original "Queen of Motown", who helped to bring music written, produced and performed by black artists to white audiences across the U.S and around the world. But when she left the Motown label, her career sputtered and she never achieved the same level of success.
Mary Esther Wells was born in Detroit near Wayne State University. Her mother was a domestic and Mary had an absentee father. As one of three children living with her mother in a poor section of Detroit, by age 12 she was helping her mother doing housework. Mary hated it.
Coupled with being poor, she suffered spinal meningitis at the age of two and then had to deal with partial blindness, deafness in one ear and temporary paralysis. Singing was her way out and by the age of 10 she graduated from singing in church choirs to performing at local night clubs in the Detroit area.
Mary graduated from Detroit's Northwestern High School when she was 17 but ditched plans to try to become a scientist what she heard about the success of some local music acts like Jackie Wilson and The Miracles, so she tried being a singer-songwriter.
So as a 17 year old, she approached Berry Gordy…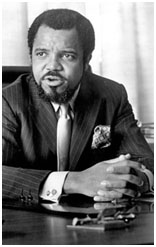 …the founder of Tamla Records. She wanted to introduce the song "Bye Bye Baby" that she'd written for Jackie Wilson. But Gordy insisted that she sing it for him. The result: a recording contract of her own.
Her career really took off when Gordy assigned her to the Motown label, teamed up with the Miracles' lead man, the legendary Bill "Smokey" Robinson.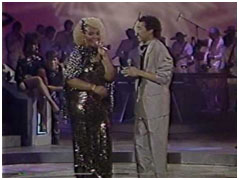 Her first big hit was their 1962 collaboration "The One Who Really Loves You."
It followed a few months later with "You Beat Me to the Punch."
"Two Lovers" in late 1962 became her third straight hit and then she had another big song, "The One Who Really Loves You", which was also the title of her second album.
But her signature song was 1964's"My Guy", also written by Smokey Robinson. She performed her trademark live on TV's Shindig in September, 1965.
"My Guy" was the first of the Motown songs to hit it big across the ocean and she hit the heights of the British charts.
The Beatles said that Mary Wells was their favorite American singer…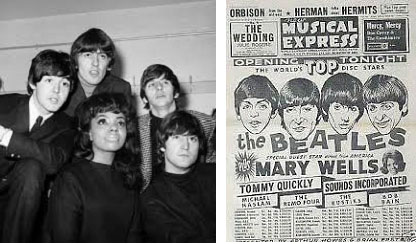 …and she became friends with all four of them, becoming opening act for them on their tour of the United Kingdom. She later recorded a tribute album to The Beatles, although it was not a big success.
Mary's career really spiraled after leaving Motown. She was having problems with her original recording contract, which she signed when she was only 17. And then she reportedly got angry when the money Motown made off of "My Guy" was being used to promote The Supremes, who'd made their mark with "Where Did Our Love Go".
Barry Gordy tried to renegotiate his deal with Mary but she wanted to be released from her contract and finally she invoked a clause that allowed her to leave the label, saying the original contract was invalid because she signed it while she was still a minor.
Mary Wells officially left Motown in early 1965, moving to 20th Century Fox records - but didn't have much success there.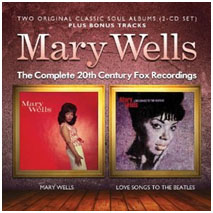 That was also the case when she went to the Atlantic Records subsidiary, ATCO, in 1966.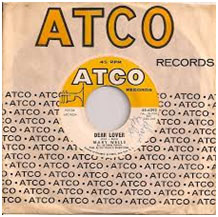 Mary's first marriage to singer Herman Griffin failed and they divorced in 1963. In 1966, she married Cecil Womack…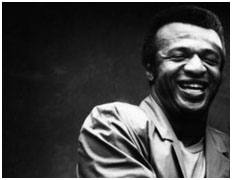 …the brother of Bobby Womack, and had three children with him.
But while married to Cecil, Mary began an affair with his brother Curtis Womack.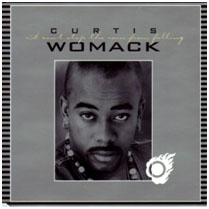 Curtis was reportedly abusive and Wells was a notorious chain-smoker, suffering through periods of depression. Before divorcing Cecil, while she was dating his brother Curtis, she reportedly attempted suicide after word got out about what was going on. And after that, Mary started using cocaine and developed a heroin habit - which she stopped when she became pregnant with Curtis's child.
In 1990, she was diagnosed with laryngeal cancer which destroyed her voice and forced her to quit her music career. Wells had no health insurance and was wiped out financially by her illness, forcing her to sell her home. Old Motown friends like Diana Ross and Mary Wilson from the Supremes, members of the Temptations and Martha Reeves and non-Motown acts like Dionne Warwick, Rod Stewart and Bruce Springsteen (among others) made donations to help her along.
1991 saw a multimillion dollar lawsuit against Motown for royalties, because Mary felt she had not received enough when she left the company and she eventually settled for a six-figure deal.
By 1992, Mary Wells' cancer returned and it killed her. She was 49 years old and at her funeral there was a eulogy given by her old friend and workmate, Smokey Robinson.
Mary Wells is buried at Forest Lawn Memorial Park in Glendale, California.