Famously Dead A-Z:

Cause of Death:
View information about Johnny Horton's death here on famously-dead.com. You can view information about Johnny Horton's death and other famous deaths. You can view by name or by cause of death. We also have included the most popular famous deaths.
Johnny Horton's Death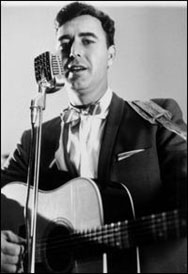 Johnny Horton
Music
April 30, 1925
November 6, 1960
Car Crash
The life and death of Johnny Horton:
He was a country music and rockabilly star in the 1950's, who capitalized on the "historical ballad" trend and had some major hits. But it didn't last long because he was killed in a car wreck when he was only 35.
John Gale Horton was born in Los Angeles, the youngest of five children. His father John and mother Ella moved the family to east Texas but often traveled back to California to work in the farm fields, picking fruit.
Johnny played basketball in high school and attended Seattle University and Baylor University, but never graduated from college.
His show biz break came in Pasadena on KXLA-TV when he hosted a regular Saturday night program called "The Signing Fisherman"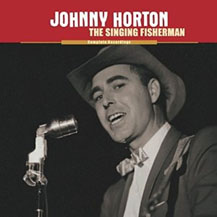 That helped him get a contract with Cormac Records and his recording career began.
Married twice, he and his first wife Donna Cook ended in divorce.
Johnny then married Billie Jean Jones …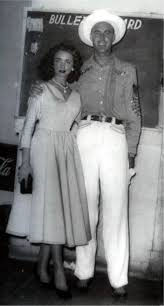 …the widow of Hank Williams, who died in early 1953.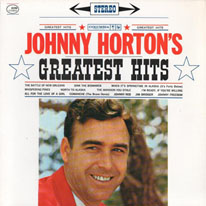 Johnny's biggest hit was 1958's "The Battle of new Orleans"
Another was 1959's "Sink the Bismarck".
Horton was killed when the Cadillac he was driving collided with a truck on a bridge near Milano Texas in the middle of the night. The truck driver was drunk.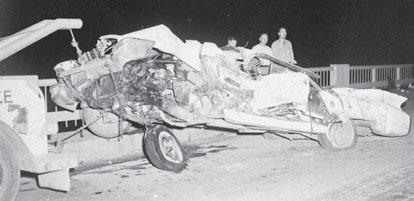 Billie Jean became a widow for the second time – and she was only 28.

Johnny was buried with a funeral bench…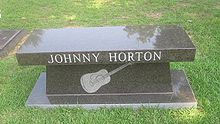 …in his honor at Hillcrest Memorial Park and Mausoleum in Haughton, Louisiana.