Famously Dead A-Z:

Cause of Death:
View information about Bobby Vee's death here on famously-dead.com. You can view information about Bobby Vee's death and other famous deaths. You can view by name or by cause of death. We also have included the most popular famous deaths.
Bobby Vee's Death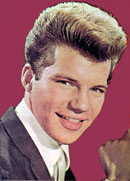 Bobby Vee
Singer
April 30, 1943
October 24, 2016
Complications of Alzheimer's Disease
The life and death of Bobby Vee:
In the pre-Beatle days of the early 1960's, he was one of the biggest rock "n roll acts, with ten hits that made the Top 20. However, his star faded after the British Invasion and the new sounds coming out of Motown and California, although he did manage to record another big hit.
Robert Thomas Velline was born in Fargo, North Dakota. His father was named Sydney and his mother's maiden name was Saima Tapanila.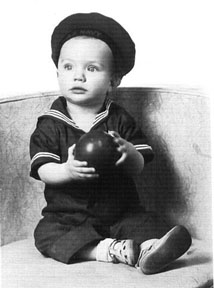 Here's Bobby as a child posing with a rubber ball, coincidentally the name of one of his early hits. "Rubber Ball" was the song that made him an international star, after his break through hit "Devil or Angel".
But the best was yet to come, when he hit number one on the pop charts in 1961 with "Take Good Care of My Baby."
"Run to Him" was also a big hit, as was "The Night Has a Thousand Eyes."
Bobby was hanging in there in 1967, with his last big song, "Come Back When You Grow Up."
It capped a career with a string of pop hits.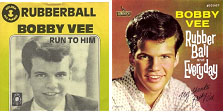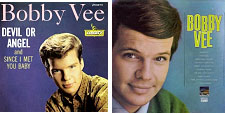 But Bobby's career started after tragedy…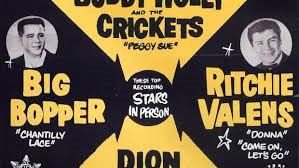 …when Buddy Holly, Richie Valens and The Big Bopper, J.P. Richardson, were killed in a plane crash in Clear Lake, Iowa. You see, Bobby and a band he put together filled in for Holly on stage on the next stop of their musical tour. They were a hit and Bobby was on his way and was a featured artist himself at rock 'n roll shows in later years.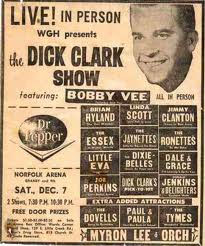 There's another iconic figure from the rock era with whom Bobby is tied. In his early days, Bobby played with a musician whose stage name as Elston Gunnn. The guy's real name was Robert Zimmerman. The world knows him as Bob Dylan.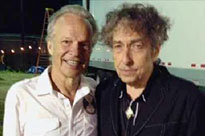 They remained friends.
Bobby was inducted in the Scandinavian American Hall of Fame in 2014.
He married Karen Bergen in December 1963 and raised four children – Jeffrey, Thomas, Robert and Jennifer.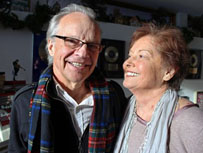 Karen died of kidney failure in August 2015. They remained married 52 years!
In April, 2012, Bobby retired from music after being diagnosed with Alzheimer's disease and died from its complications a little more than four years later.