Famously Dead A-Z:

Cause of Death:
View information about Yitzhak Rabin's death here on famously-dead.com. You can view information about Yitzhak Rabin's death and other famous deaths. You can view by name or by cause of death. We also have included the most popular famous deaths.
Yitzhak Rabin's Death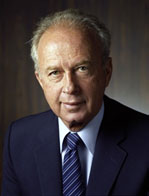 Yitzhak Rabin
Politics
March 1, 1922
November 4, 1995
Shooting
The life and death of Yitzhak Rabin:
He shared the Nobel Peace Prize for his attempts to come to terms with the Palestinians but this Israeli Prime Minister was gunned down in his own country by one of his own citizens who opposed the leader's plan.
Yitzhak Rabin was born in Jerusalem and raised in a Zionist household. His parents Rosa and Nehemiah Rubitzov immigrated to Palestine from Europe.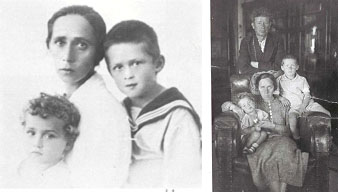 Rabin's father changed the family name on a visit to the United States and died when Yitzhak was a boy. As a result, Yitzhak worked as a youngster growing up in Tel Aviv, helping to support the family.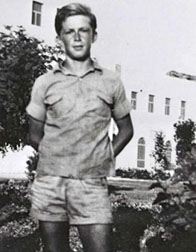 He studied Agriculture and excelled in a series of related courses but grew more interested in the military by 1938. He ultimately decided to join the fight in Palestine.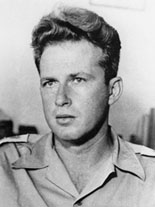 Rabin was a soldier for 27 years, fighting in Israel's War of Independence and served all the way to the 1967 Six Day War, when he oversaw the Israeli victory.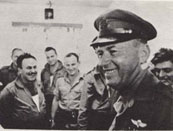 He was Ambassador to the United States from 1968-1973 and was appointed Prime Minister when Golda Meir resigned in 1974.
He oversaw the dramatic raid and rescue at Uganda's Entebbe airport, where hijackers had taken an Air France jet.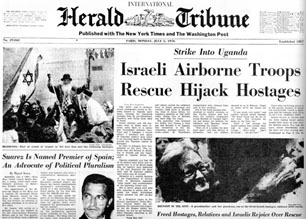 But he resigned in the wake of a financial scandal in 1977 only to be re-elected in 1992 on a peace platform with the Palestinians. And as part of the Oslo Accords, he signed several peace agreements with the Palestinians …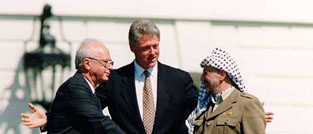 …and shared in the 1994 Nobel Peace Prize with Palestinian leader Yasser Arafat and Israeli political rival Shimon Peres.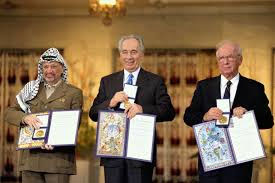 Rabin also signed a peace treaty with Jordan in 1995.
Rabin had stated he wouldn't wear a bullet proof vest in his own country. He lived to regret it, but not for long when two bullets were pumped into his back by Yigal Amir…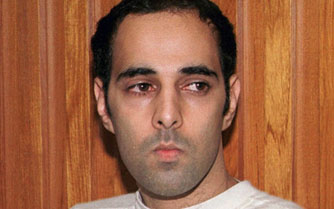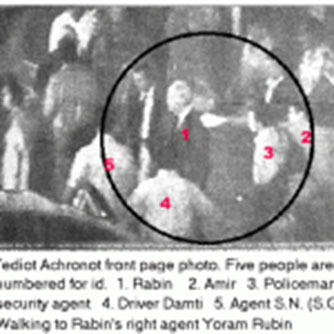 …a Conservative Jew who opposed Rabin's peace initiative and the signing of the Oslo Accords.
This dramatic footage shows captured the assassination.
His murder shocked Israel and the rest of the world.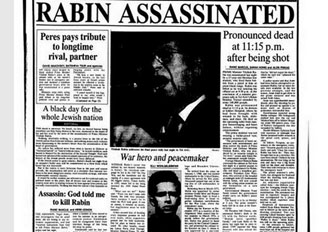 The Square where he was killed was renamed Rabin Square and many other streets and public institutions are named after him in Israel.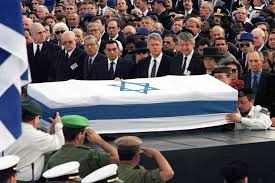 Rabin married Leah Schlossberg in 1948 …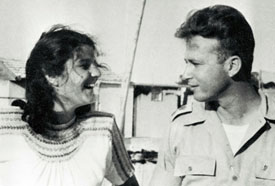 ...and they had two children, Dalia …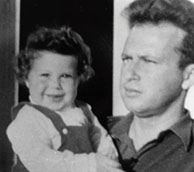 …and Yuval.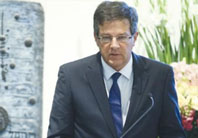 Yitzhak and Leah Rabin are buried on Mount Herzl.